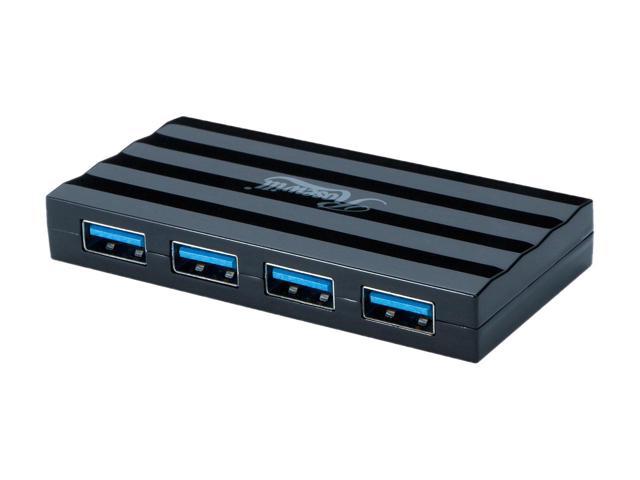 Rosewill RHB-320B USB 3.0 Mini Hub
If you're running out of sockets for your USB peripherals, then you definitely ought to take a look at this hub. With 4 USB 3.0 ports and slim design, it is the right solution to your problem.
Slim Design
Featuring a compact, lightweight body and built-in cable design, the Rosewill RHB-320B can be easily carried around, adding connectivity convenience to your digital life.


4-Port USB Hub
The Rosewill RHB-320B provides 4 USB 3.0 downstream ports for easy access to a variety of USB devices such as your storage device, scanner, printer, external optical drive, and digital camera.


USB 3.0 Interface
The USB 3.0 interface enables high data transfer speeds of up to 5Gbps so you save time while copying or moving data. It's also backward compatible with USB 2.0/1.1a products.