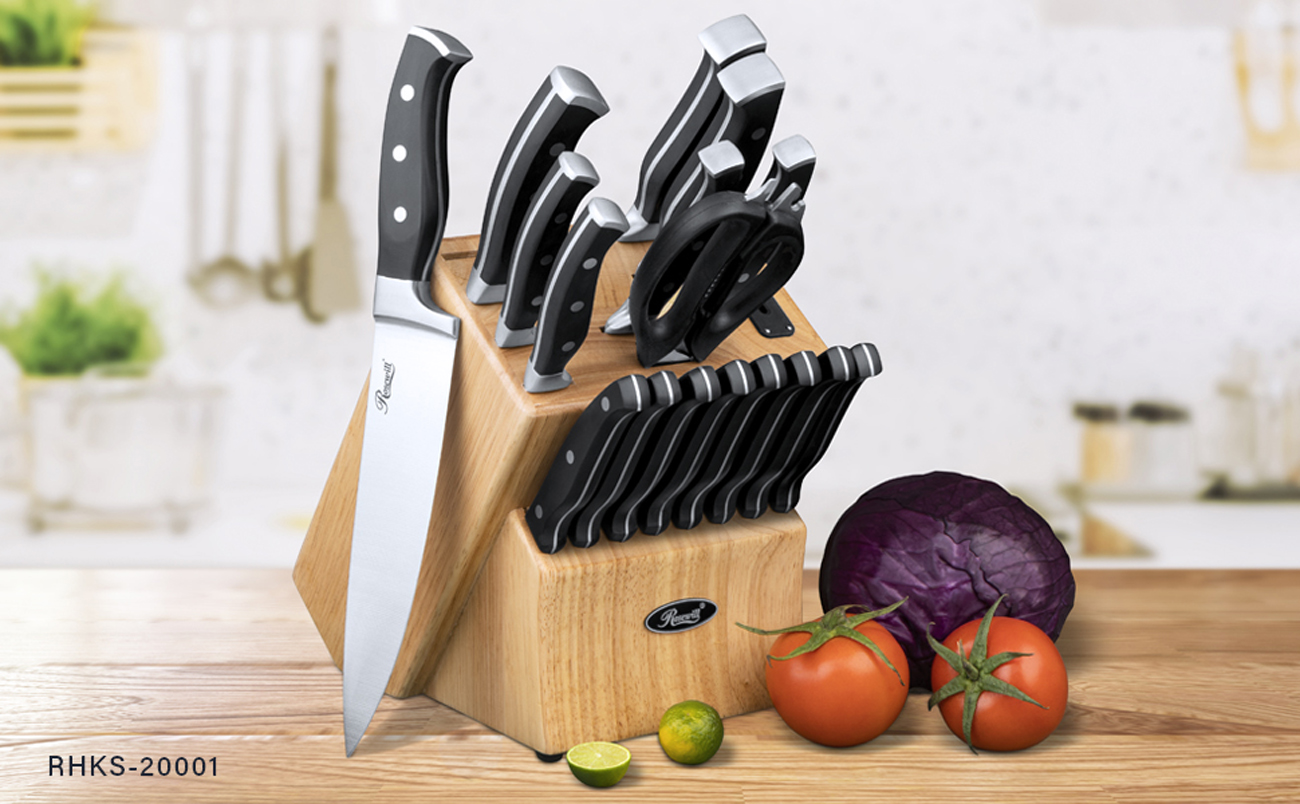 RHKS-20001
Premium stainless steel cutlery set with 16 knives, a pair of kitchen shears, and a wood block. This set provides you with the proper kitchen tools to prepare any meal. Whether you're cutting, dicing, mincing, slicing, or even peeling, you'll always have the right tool for the job. The included wooden block provides safe storage to improve the lifespan of your knives and the built-in blade sharpener ensures your knives continue cutting effectively.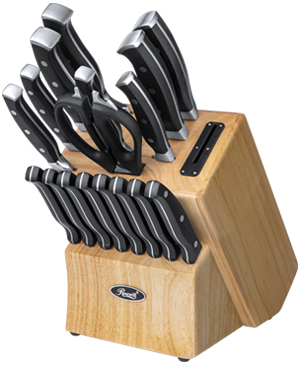 Premium Stainless Steel Cutlery Set
16 knife set, included 8 unique variations
Multifunctional kitchen shears add versatility
Wood block for storing knives with built-in blade sharpener
Full tang design and triple riveted handles

Rosewill Home Essentials
Our line of Home Essentials is meant to equip you with tools, gadgets, and appliances to make your everyday life easier and more efficient so you can spend more time focusing on the people and things you love.