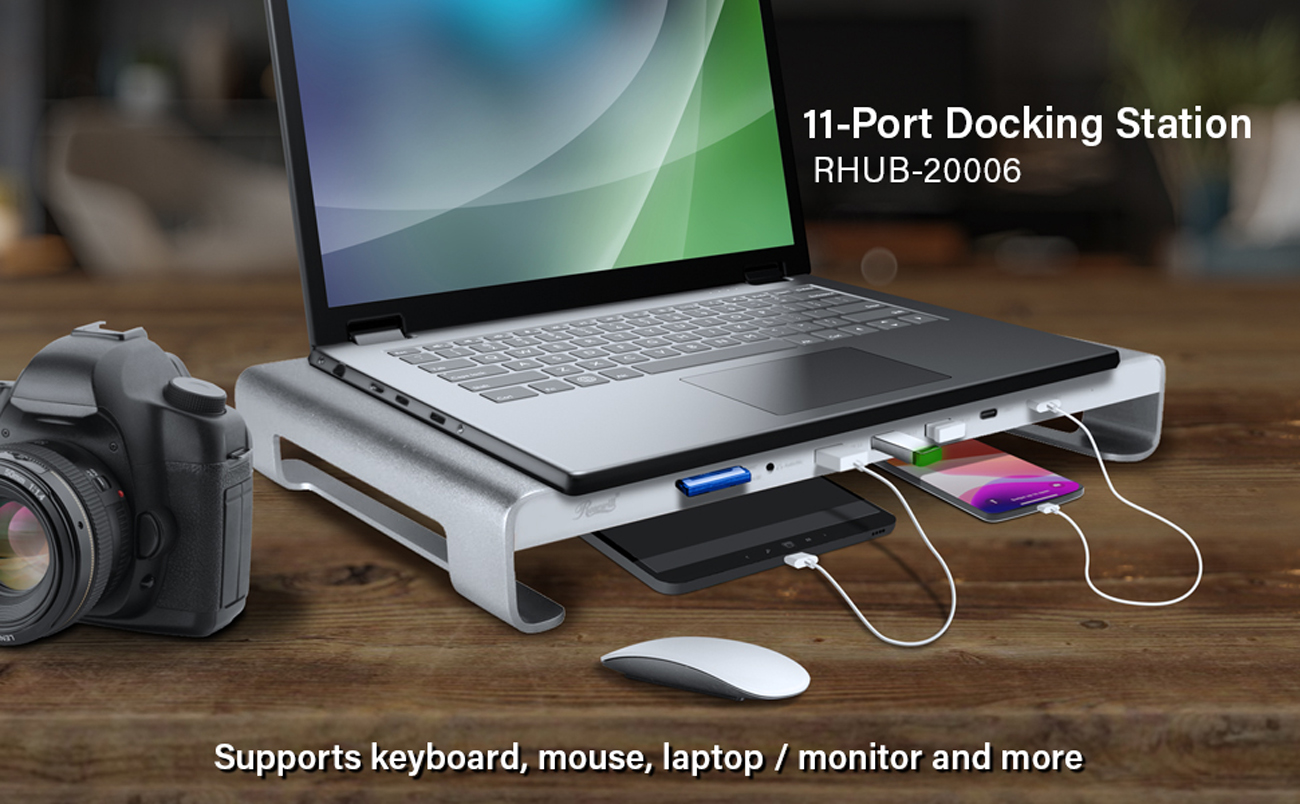 RHUB-20006
The ultimate workstation accessory, the RHUB-20006 is designed to transform any desk or workstation into a clutter-free, ultra-efficient workspace. 11 built-in ports allow you to connect various accessories ranging from mice and keyboards to USB flash drives and memory cards. A Built-in Power Deliver cable offers up to 100W and allows you to charge your USB-C devices, including laptops, directly from the monitor stand to help maintain a neat and orderly workspace. Supporting up to 55 pounds, the stand is built to hold including monitors, laptops, and even all-in-one computers.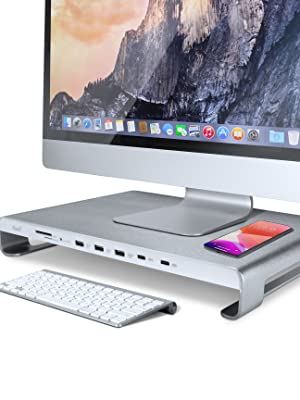 11-Port Docking Station
Includes
2 USB-C 3.0 Ports
3 USB-A 3.00 Ports
1 SD Slot
1 microSD slot
1 3.5mm Audio/Headset Jack
1 VGA Port
1 HDMI Port
1 Power Deliver

Rosewill Work & Office
The Rosewill Work & Office line of products are designed to create solutions to make tasks and workstations more efficient.