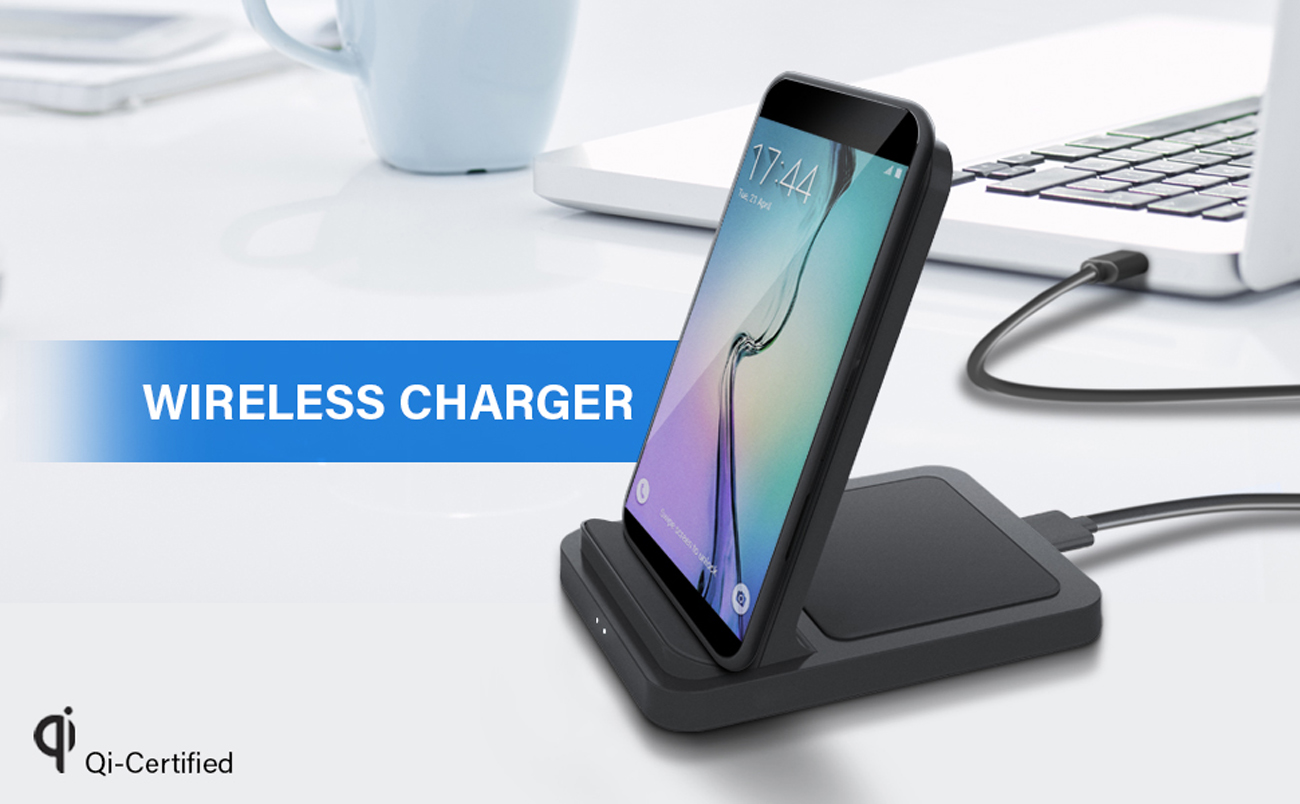 Sleek and Powerful
The Qi-certified RBWC-20030 boasts a sleek design and a multitude of features. The two coil design allows you to wirelessly charge your phone vertically or horizontally. A rear charging pad allows for a second phone or earbud case to charge wirelessly. A built-in USB-C port allows for a to charge a third device to charge via the included USB-C to USB-A or USB-C to USB-C cable. LED charge status indicators alert you when devices are fully charged or if the device needs to be re-positioned for proper charging. The charge stand is compatible with most Qi-enabled smartphones, cases, and other 5W, 7.5W, and 10W devices.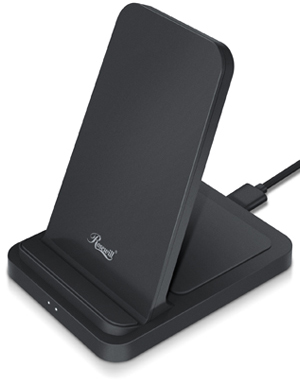 Qi-Certified Wireless Dual Charge Stand
5W, 7.5W, and 10W output; Fast Charge capability
Wireless charge two devices simultaneously, including earbud cases
Charge your phone vertically or horizontally
Case friendly: Can charge through cases up to 5mm thickness
Built in USB-C port for wired charging
Independent LED charge status indicators

Rosewill On-the-Go
Our line of On-the-Go products are designed to make life easier for those constantly on the move.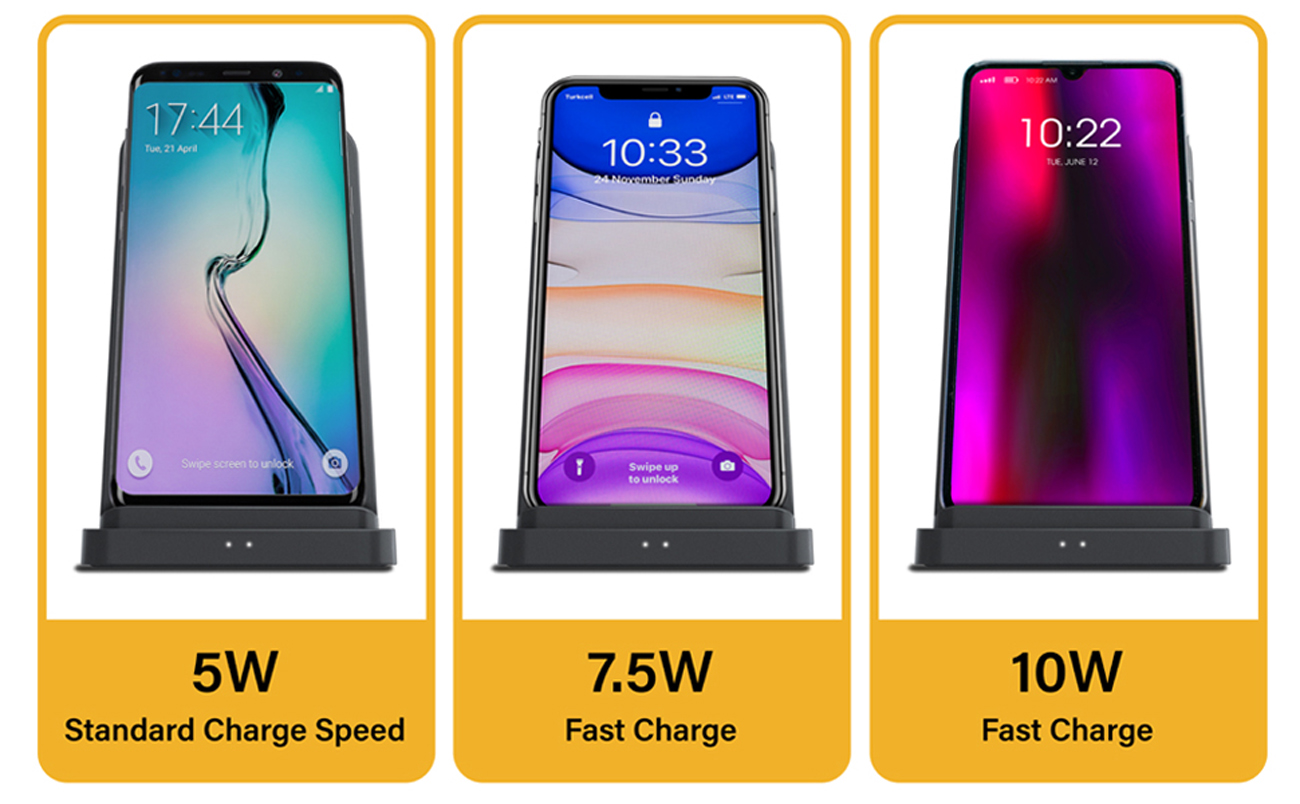 Fast Charge
The adaptive power standard charging (5W) and Fast Charge (7.5W, 10W).
Charge Up to 3 Devices Simultaneously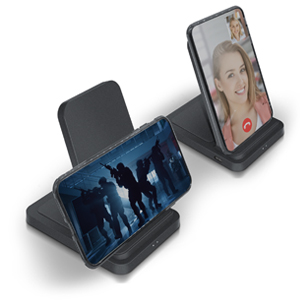 Dual Orientation Charging
Dual coils allow you to charge your phone vertically or horizontally. Enjoy video calls or watch your favorite shows while your phone is charging.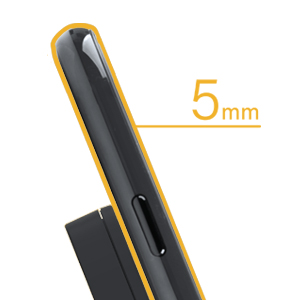 Case Friendly
Designed to wirelessly charge phones in cases up to 5mm thick. No need remove your cases, simply sit and charge.
LED Charge Indicators
Independent LED charge indicators notify you when your devices are fully charged. A blinking light will alert you if your devices is not charging properly and needs to be re-positioned.