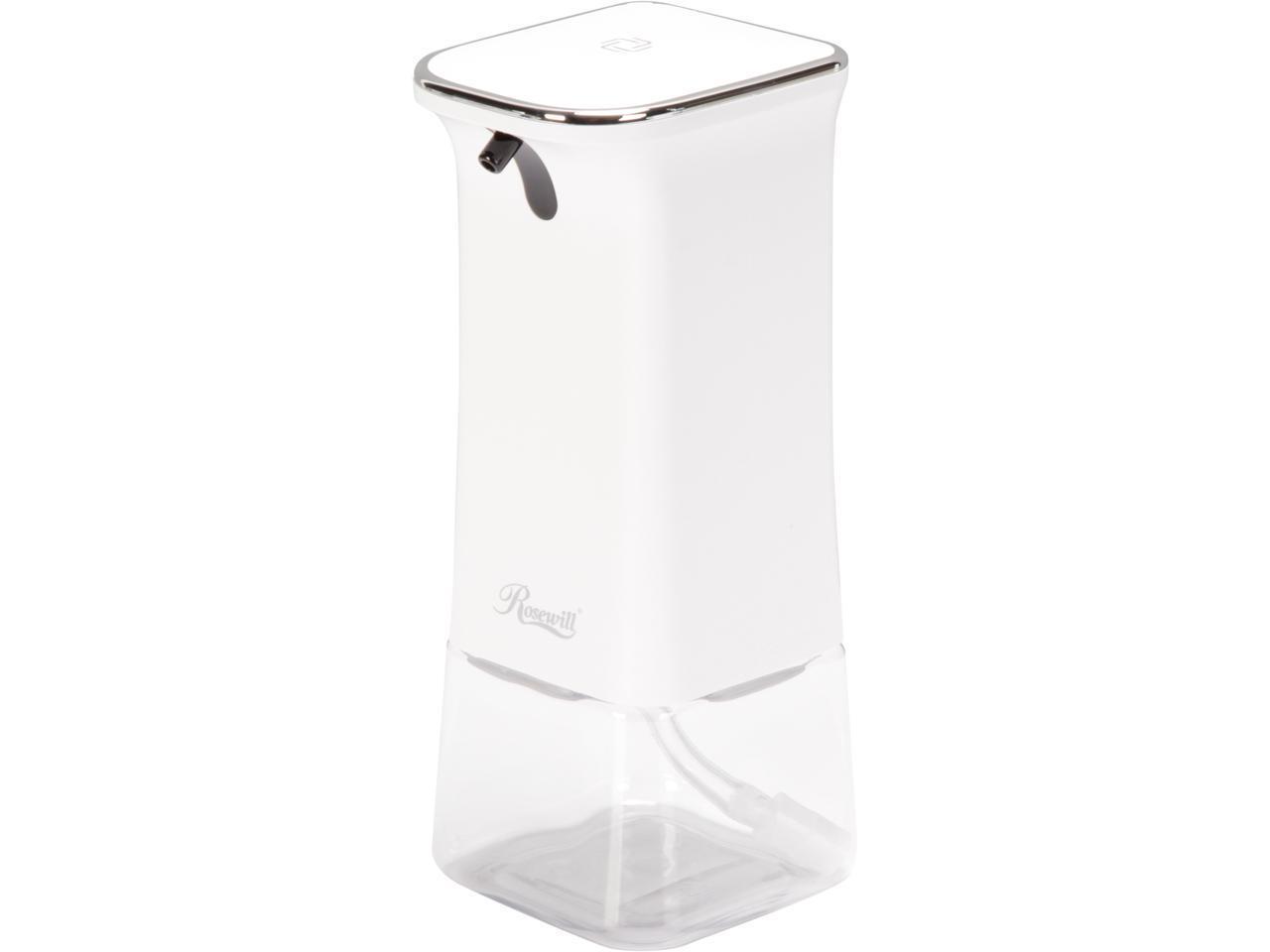 Rosewill RCFD-20001
Automatic Multifunctional Foam Soap Dispenser
No need to touch. No risk of cross-infection. Just move your hands close to the pump of this foam soap dispenser and in 0.25 seconds, you will get the washing liquid inside to wash your hands. You only need to add your choice of washing liquid and install three AA batteries (not included).
Automatic response
A smart built-in sensor only needs 0.25s to respond by utilizing the infrared induction mechanism, which is more smart, more convenient, and helps avoid cross-infection.
Adjustable foam output volume
It provides two foam output volumes: one is 0.7g and the other is 1.4g. Switch to the foam output volume that meets your exact need to avoid waste.
Waterproof
IPX4 waterproof design ensures safe use in kitchen or bathroom.
Wide Liquid Compatibility
It should be equipped with special bubble liquid normally. But it can also work with other kinds of washing liquid, such as liquid soap, shower gel, and dishwashing liquid. You only need to dilute it at 1:2 or 1:6.
Visible Bottle and Status Indicator
The visible bottle directly shows the volume of liquid and reminds you to add. If the status indicator emits blue light, it means Power On or the foam output volume is 0.7g. If white, it means the foam output volume is 1.4g. If red, it means Power Off or Low Power alert.