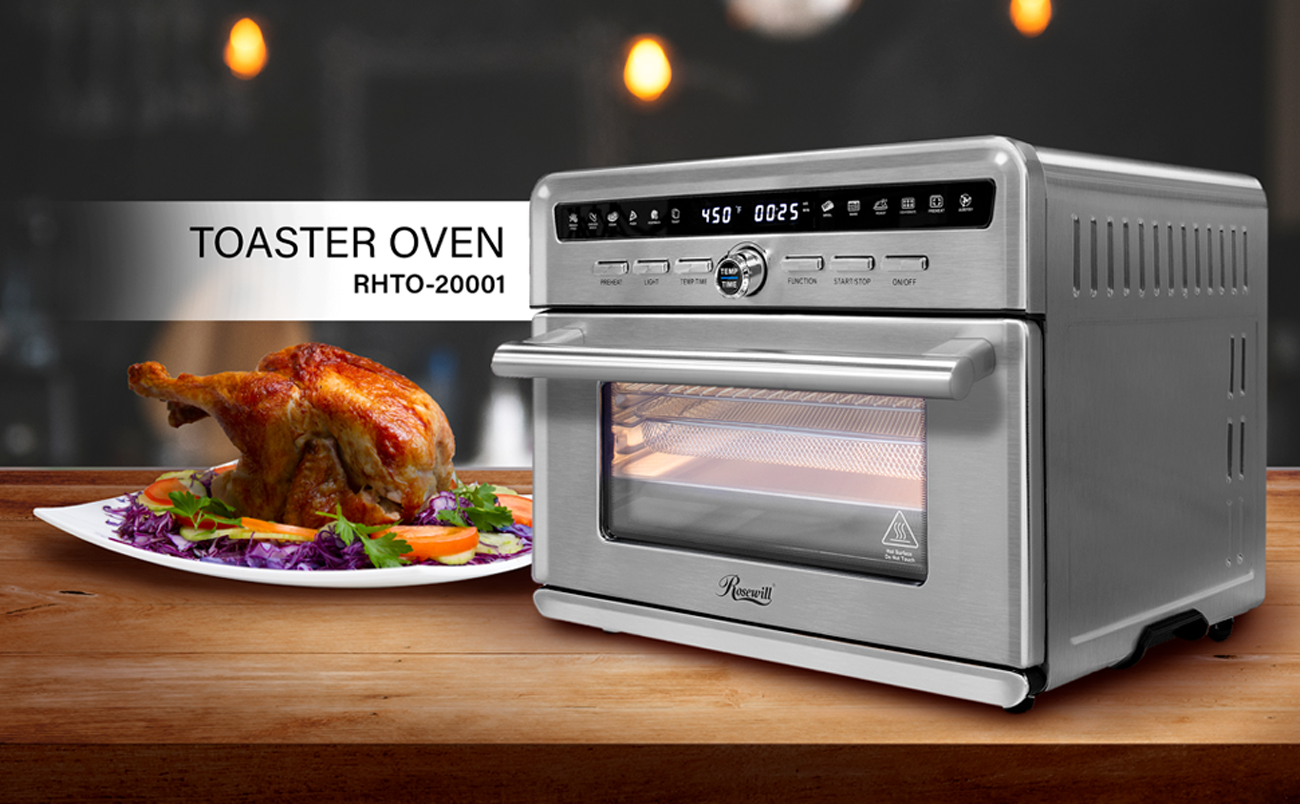 RHTO-20001
The RHTO-20001 is an air fryer convection toaster oven that can handle a wide range of cooking related tasks. It features 10 built-in smart program cooking presets to help take the guess work out of preparing meals like wings, fries, or even steak. The 26.4 Quart capacity means you can cook a meal for the whole family, including 13 lb chicken, 26 wings, or a 12-inch pizza. Using 360° hot air circulation, the RHTO-20001 can cook or fry delicious, healthy meals using minimal oil.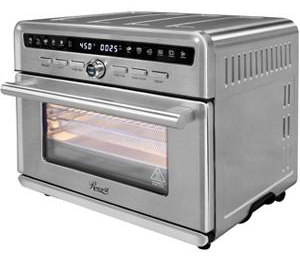 Air Fryer Convection Toaster Oven
26.4 quart capacity
10 built-in cooking presets
Uses minimal oil for healthier meals
Includes 4 tray accessories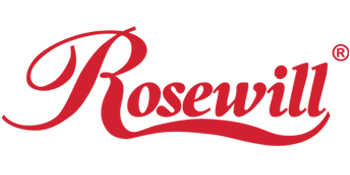 Rosewill Home Essentials
Our line of Home Essentials is meant to equip you with tools, gadgets, and appliances to make your everyday life easier and more efficient so you can spend more time focusing on the people and things you love.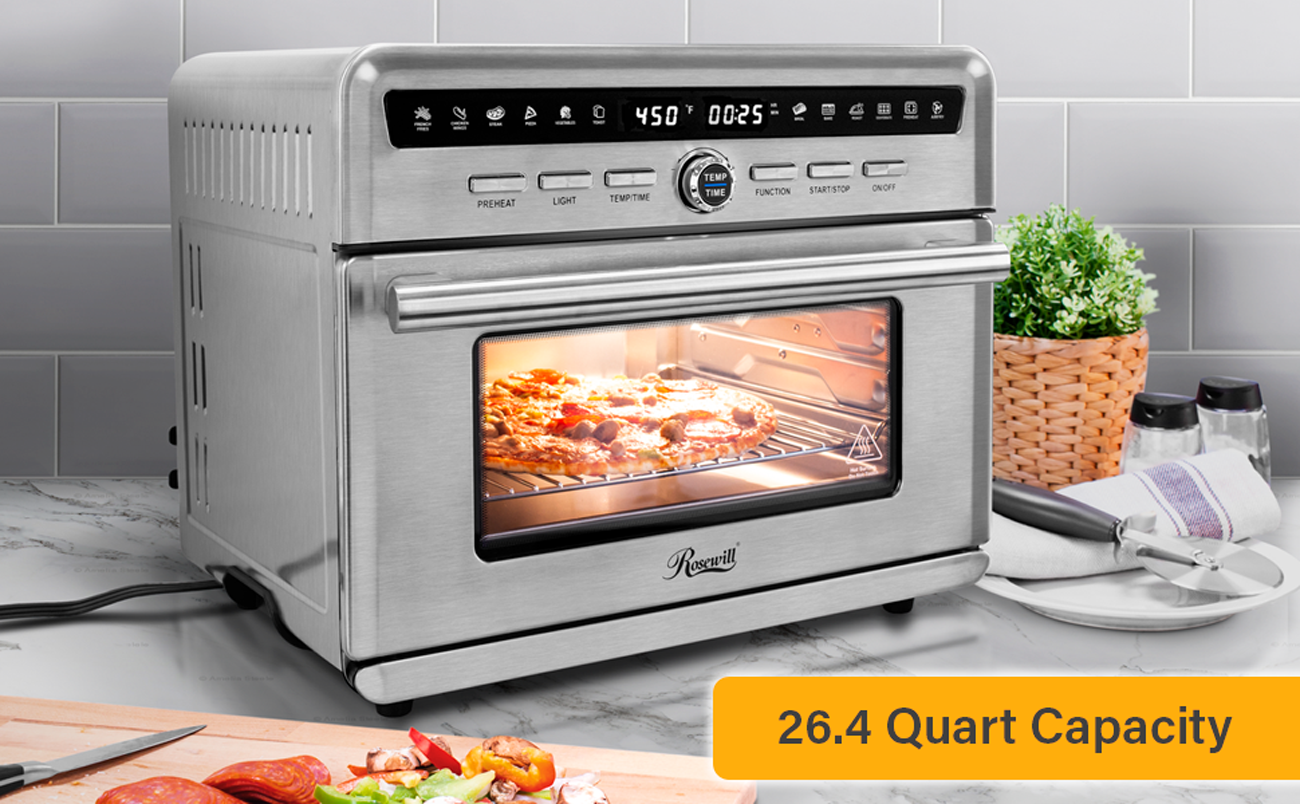 10 Built-in Cooking Presets