SYNCHRONIZE AND SHINE
Connect the included hub to your motherboard and quickly sync up using the latest RGB software: ASUS Aura Sync, MSI Mystic Light Sync or GIGABYTE RGB Fusion Ready.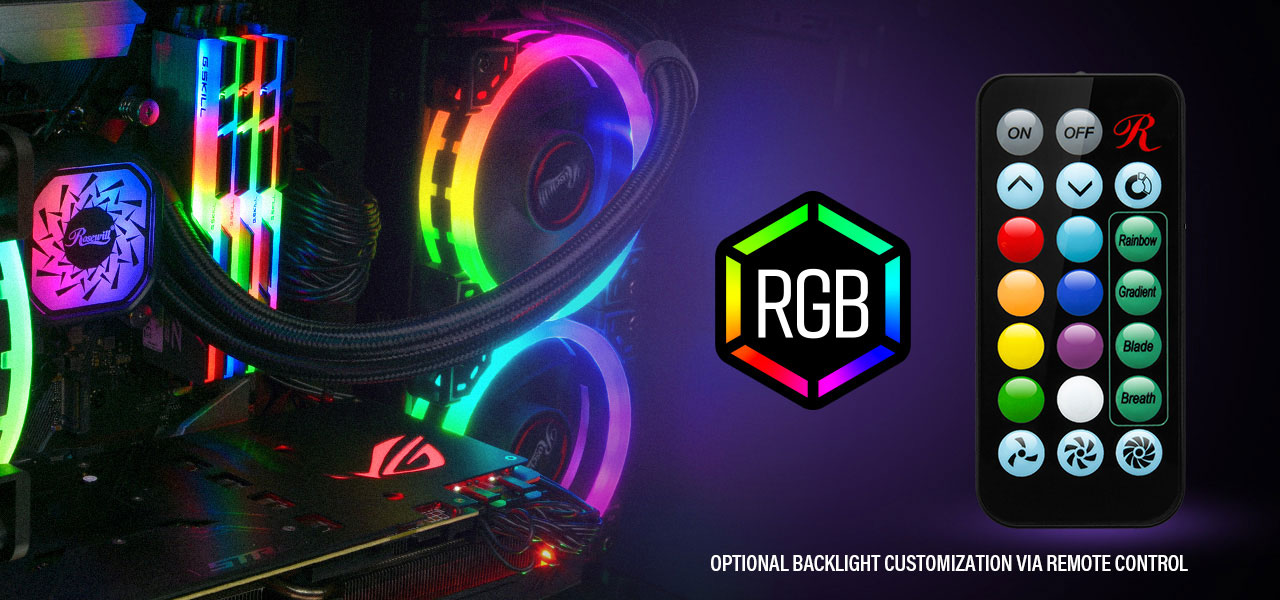 MODULAR DESIGN
Easily adjust the CPU block to install into any new or existing system build.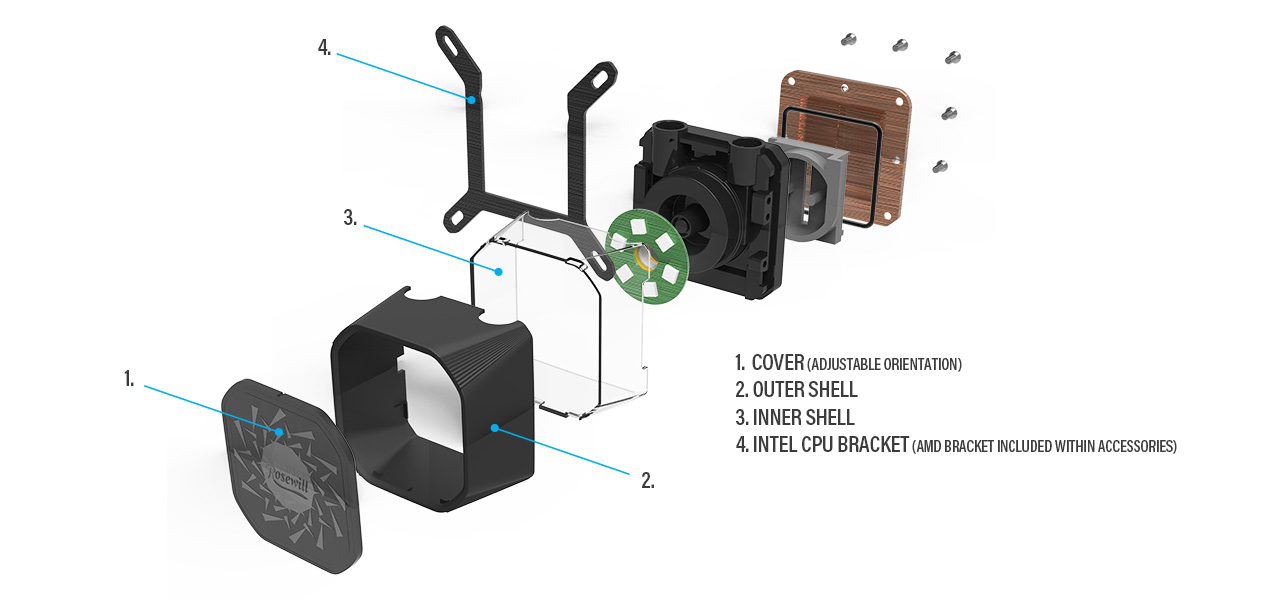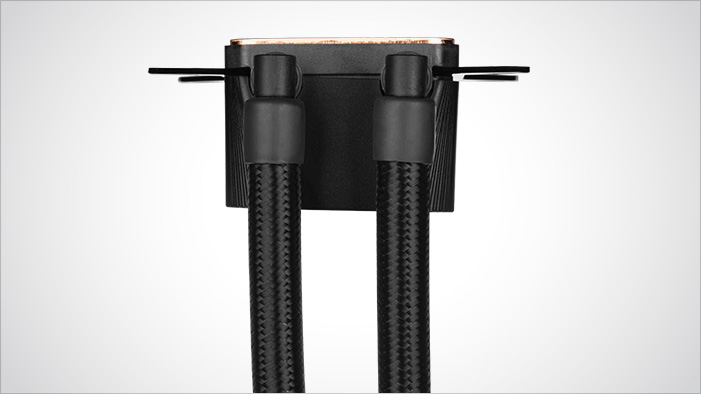 SLEEVED TUBING
Stylish, durable and extra-long 400mm braided nylon tubes are great for larger case configurations.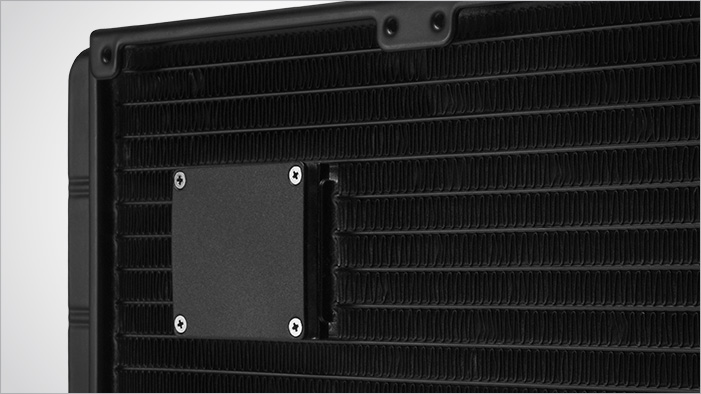 HIGH-POWER PUMP
Built-in pump within the radiator features rapid liquid circulation with pre-filled coolant.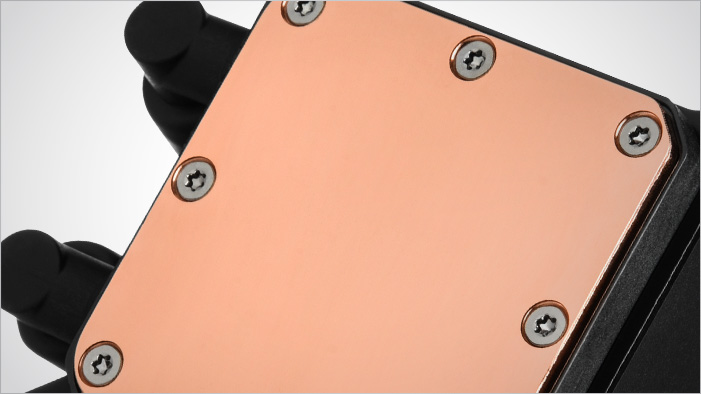 COPPER-PLATE BASE
Effectively transfer heat and ensure better thermal conductivity with this performance microfin copper cold plate.