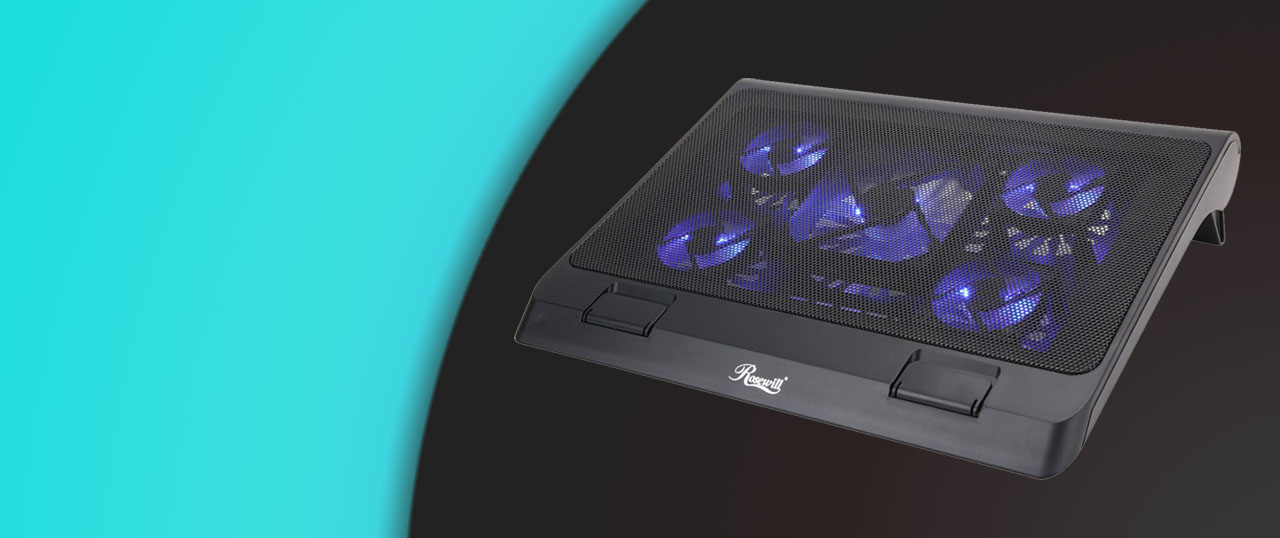 Rosewill RWNB17A is more than an aggressive laptop cooler. It can lift your laptop up at two adjustable heights for typing comfort. Rear USB ports and fan speed control are also offered.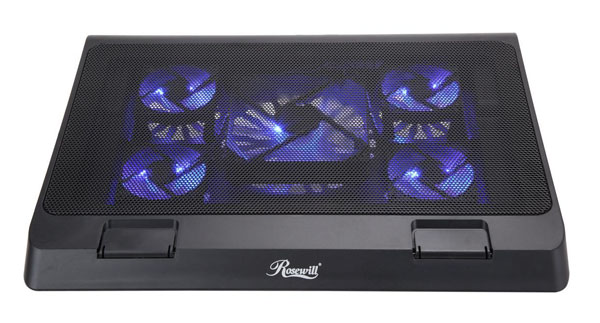 Cool in Style
Under the mesh are five quiet fans. Airflow can pass smoothly to keep every inch of your laptop bottom cool. Blue LED lighting not only creates appealing ambience, but also ensure visibility in dim environments.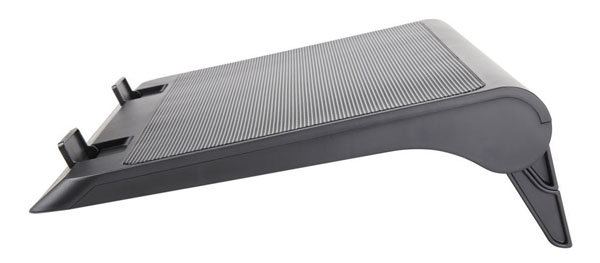 Secure Your Laptop in Place
The cooler supports laptops up to 17 inches. Flip the two stands up and put your laptop on. No matter how furiously you use your laptop, the laptop will stay put.
Adjustable Angles
With two adjustable angles, you can easily tune to find a position to type comfortably.
Two USB Ports and a Rotatory Dial
In the rear are two USB ports and a rotatory dial for speed control.