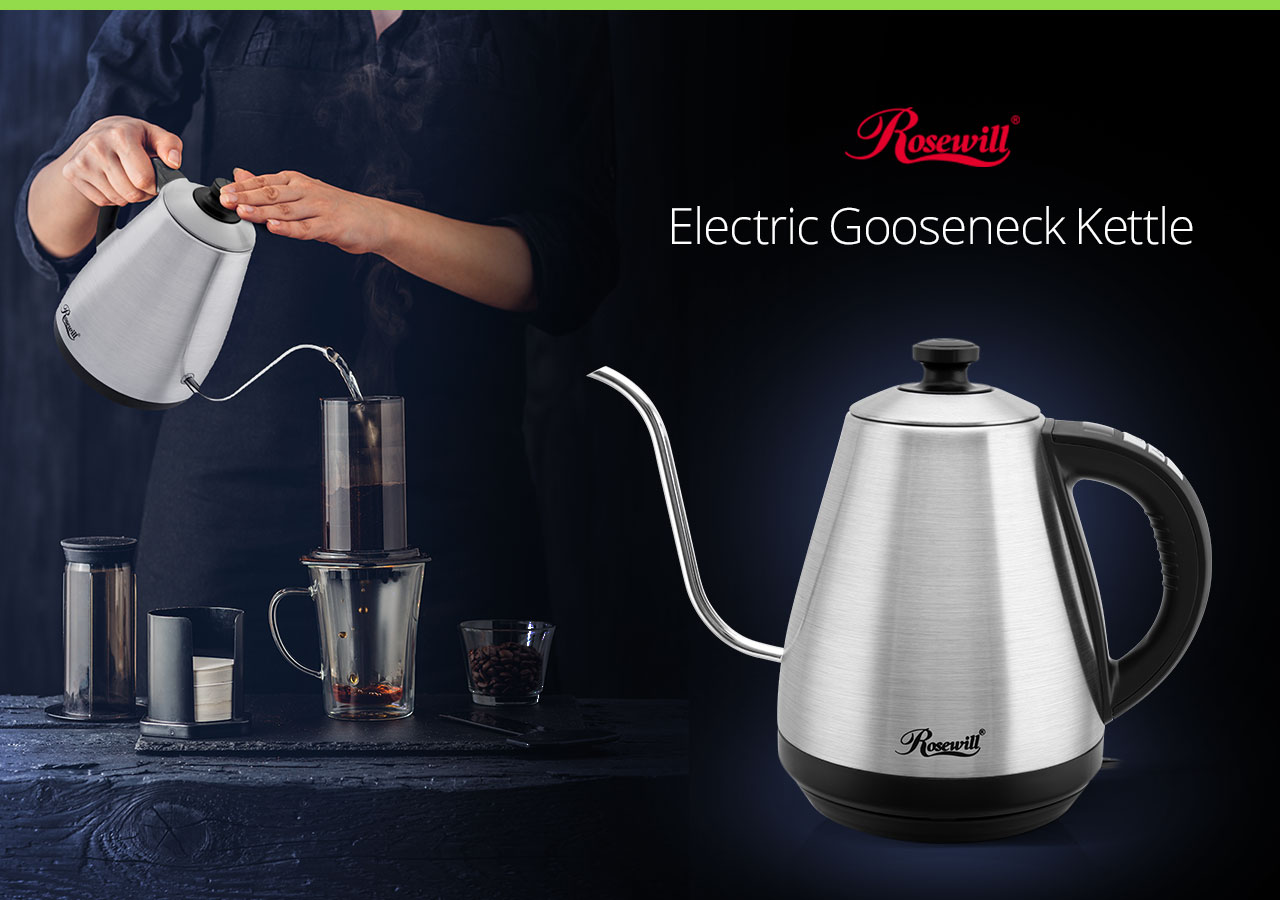 SLENDER GOOSENECK
Create a perfect cup of pour-over coffee with this electric kettle and its slender gooseneck spout designed for precise and controlled pouring, great for both personal and professional use.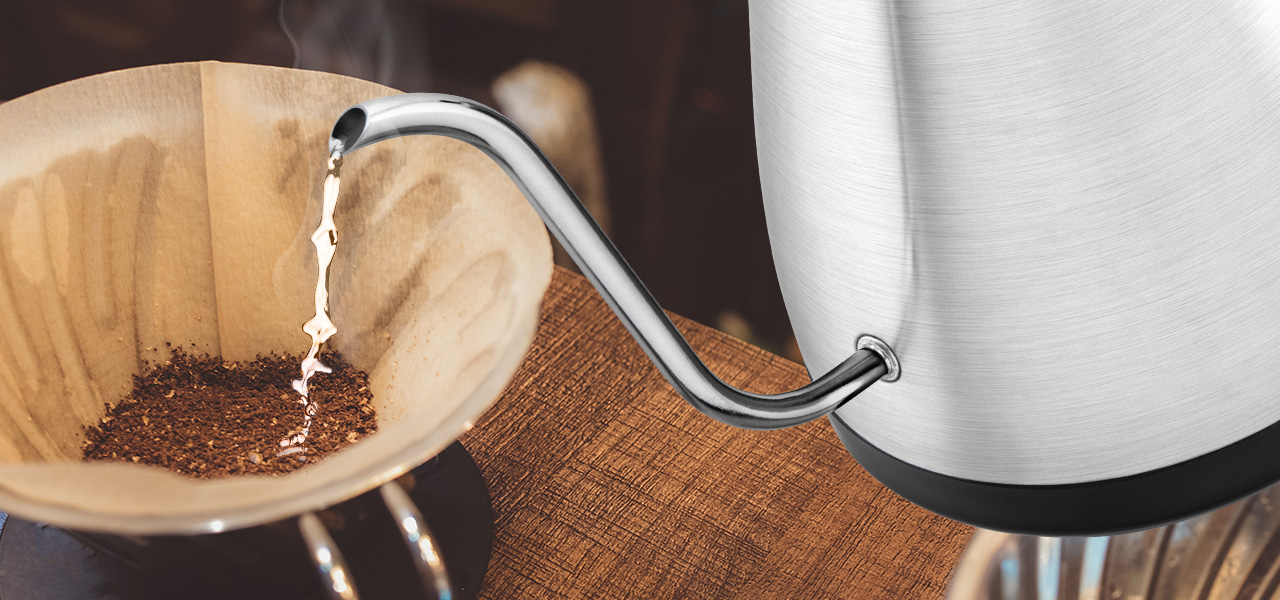 VARIABLE TEMPERATURE
Enjoy coffee and tea at their ideal temperatures with variable settings from 104°F to 212°F. Set precise water-boiling temperatures via increase/decrease buttons that can be digitally displayed in either °F or °C.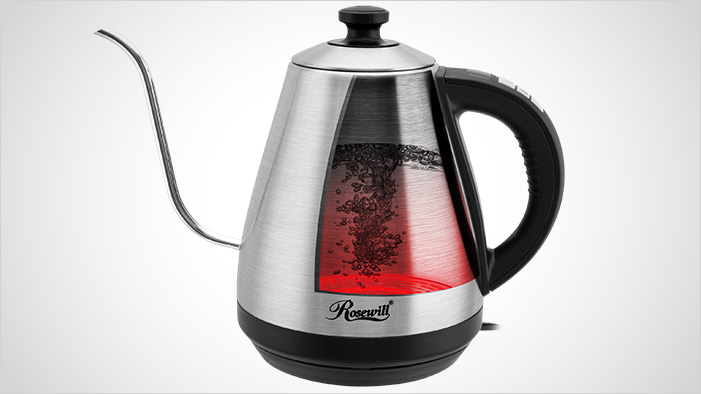 FASTER BOILING
With 1,000 watts of power, quickly boil the full one-liter kettle of water to a specific temperature in a matter of minutes so you can enjoy a cup of coffee without the time and hassle of microwaves or stoves.
KEEP WARM CONVENIENCE
Maintain hot water at desired temperature between 104°F to 203°F for up to 30 minutes, readily available when you need it for the next brew.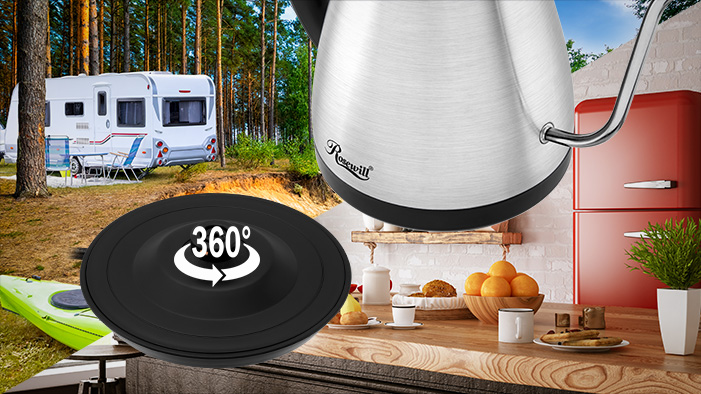 360-DEGREE SWIVEL BASE
Easily detach the kettle body from the user-friendly 360-degree rotating base for cordless portability and convenient use indoors and outdoors.