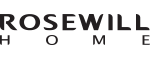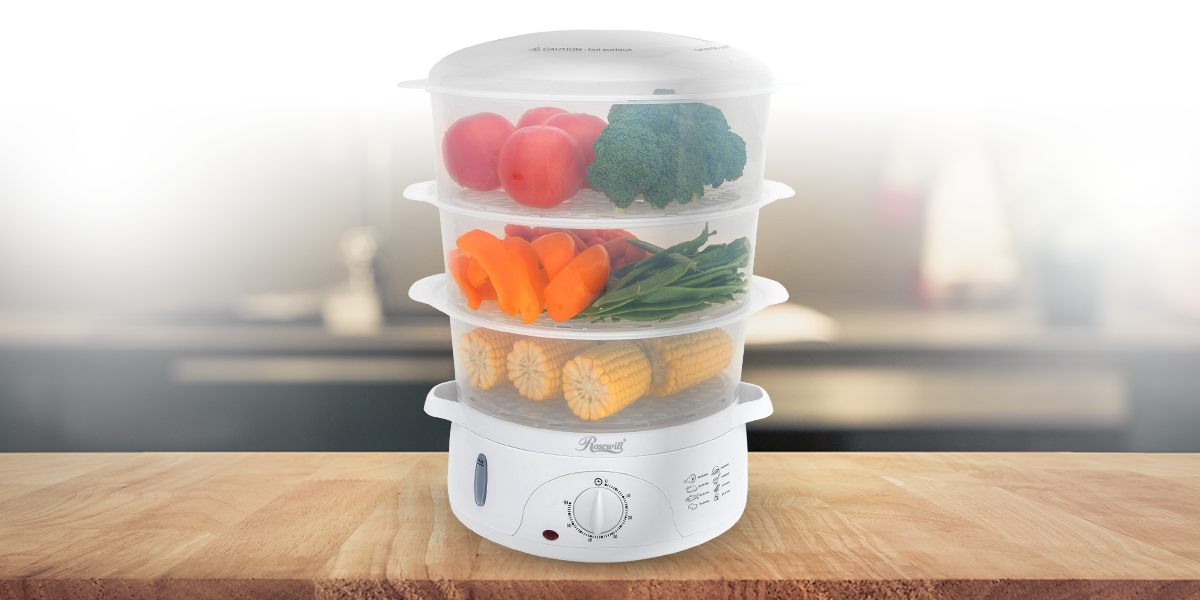 Turbo Steam Ring for Rapid Heating
Quickly steam with up to 800 watts of power. The turbo ring design creates a plume of steam in less than 40 seconds to thoroughly cook healthy, oil-free meals while preserving flavor and nutrients.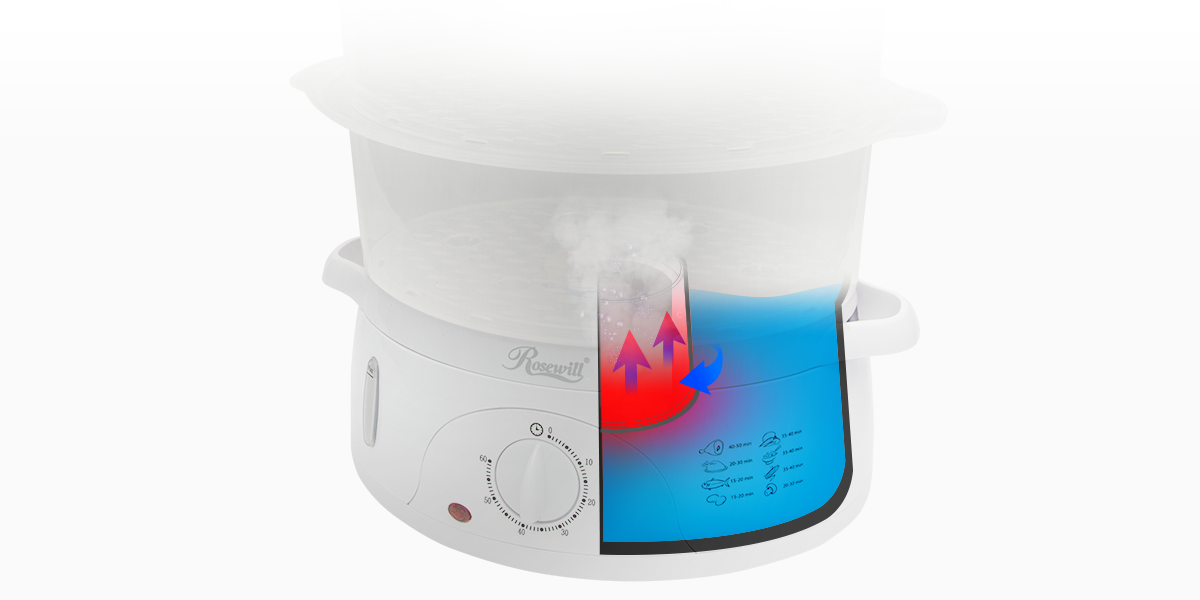 Steam Vents
Each lid has built-in vents to route the flow of steam for even heat distribution to maintain moisture in foods.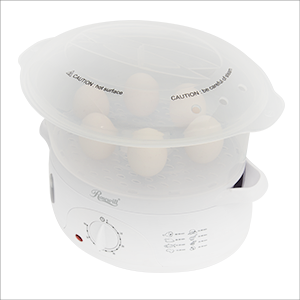 Egg Holders for Boiling
Each basket is equipped with 6 egg holders to rest eggs upright for boiling.
Set Timer & Steam
Features a 60-minute timer for easy meal prep, providing convenience and saving you time when making multiple dishes.
Water Vents
Designed with two side water vents for extending the steaming process. No removal of baskets is necessary – just add water.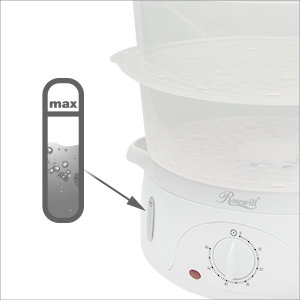 Safety Mechanism
Built-in auto shut-off feature activates when the steam cycle is complete or water is empty.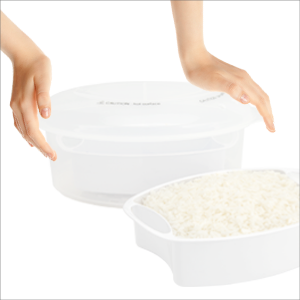 Cool to the Touch
Designed with handles that are cool to the touch during use.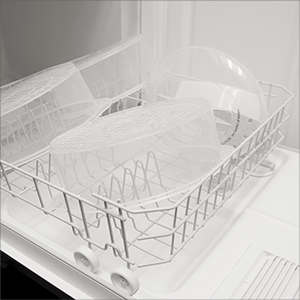 Dishwasher Safe & Easy to Clean
All accessories including steam baskets, lid and rice bowl are dishwasher safe for easy cleaning.
Compact for Storage
The steamer's nested design makes it compact in size to fit perfectly in kitchen cabinets without taking up too much space.
3 Stackable, Large Capacity BPA-Free Baskets
This turbo steamer features 3 stackable BPA-free transparent baskets with 9.5 quarts (9 L) combined capacity and a 1 quart (1 L) rice bowl, making it easy to steam different foods simultaneously.