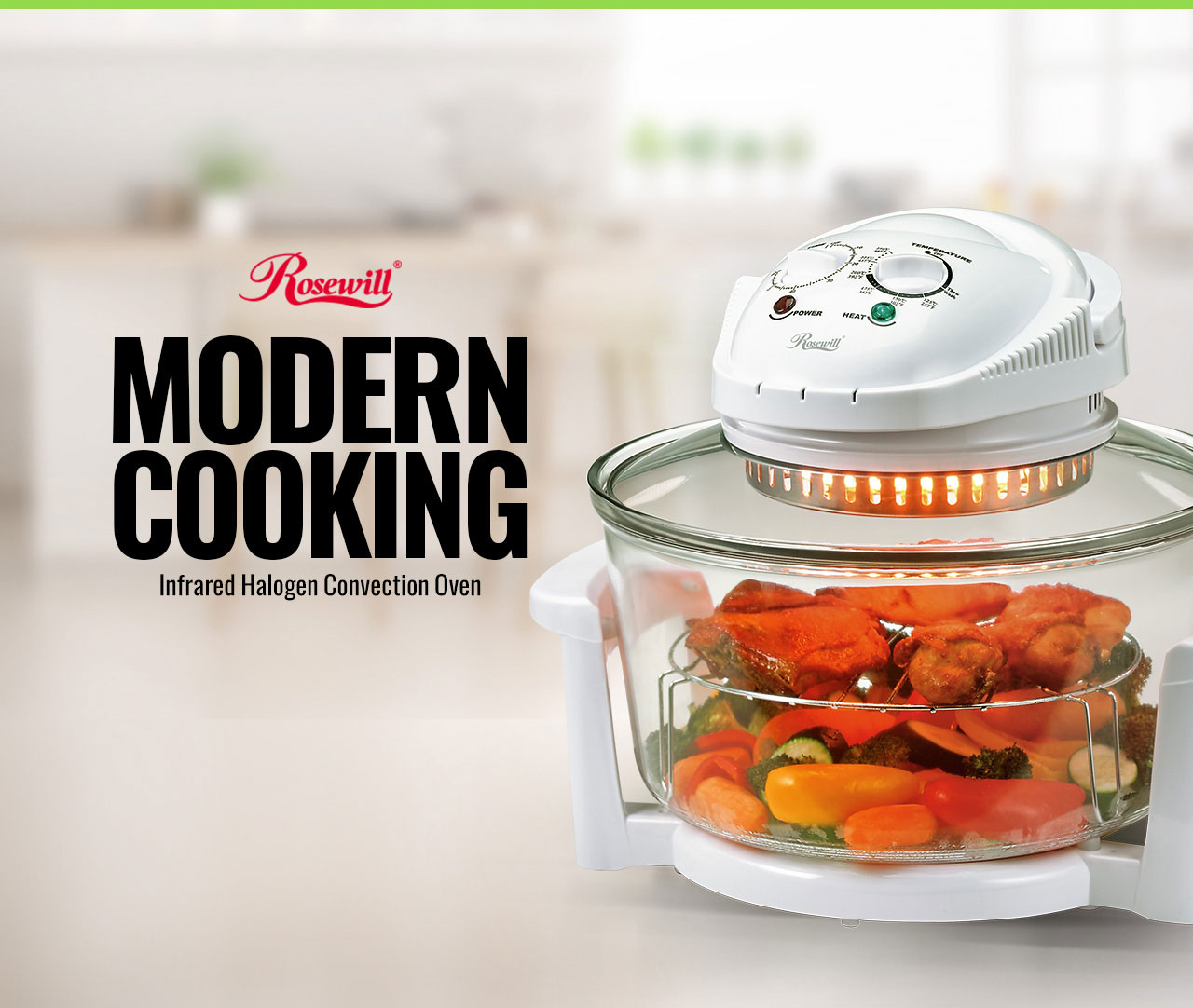 FLAVORFUL VERSATILITY
This innovative cooking appliance does everything a conventional oven can do, but faster with substantially less power consumption and better with a variety of functions, including: roast, bake, grill, deep fry and more.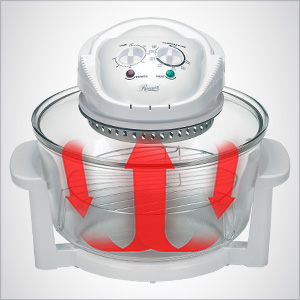 CONVECTION TECHNOLOGY
Halogen convection technology sears food to a crisp brown on the outside while maintaining juicy tenderness on the inside. Hot air circulates evenly, resulting in quick and thoroughly cooked gourmet meals.
STACK UP FOR MORE
Includes tongs, 2 stainless steel cooking racks for up to 3 layers of cooking and an extender ring to increase total capacity to 18 quarts for larger-portion meals. Grill on the high rack or roast/bake on the low rack.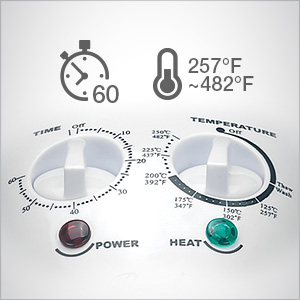 EASY COOKING CONTROLS
With two dial controls, simply set the cooking time and temperature, or reference the cooking chart on the lid. Cook foods to perfection while monitoring progress at all times through the transparent glass bowl.