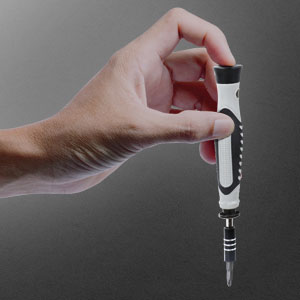 Screwdriver with Bit Holder
Secure small bits and screws tightly without dropping when repairing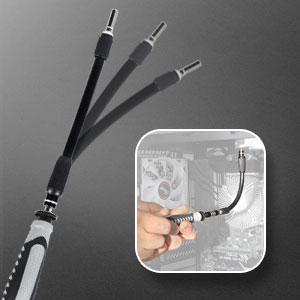 Flexible Extension Shaft
Tighten screws in positions where it is hard to reach at an angle or depth or in corners.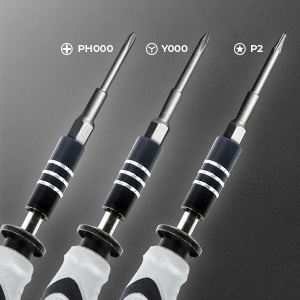 Extended Bits
3x 35mm specially lengthened screwdriver bits of PH000, Y000, and P2 for screw/unscrew in deeper holes.
Metal Prying Knife
Made of ultra-thin stainless steel for easily inserting and prying open. Its anti-skid rubber handle ensures strong and safe grip when disassembling.