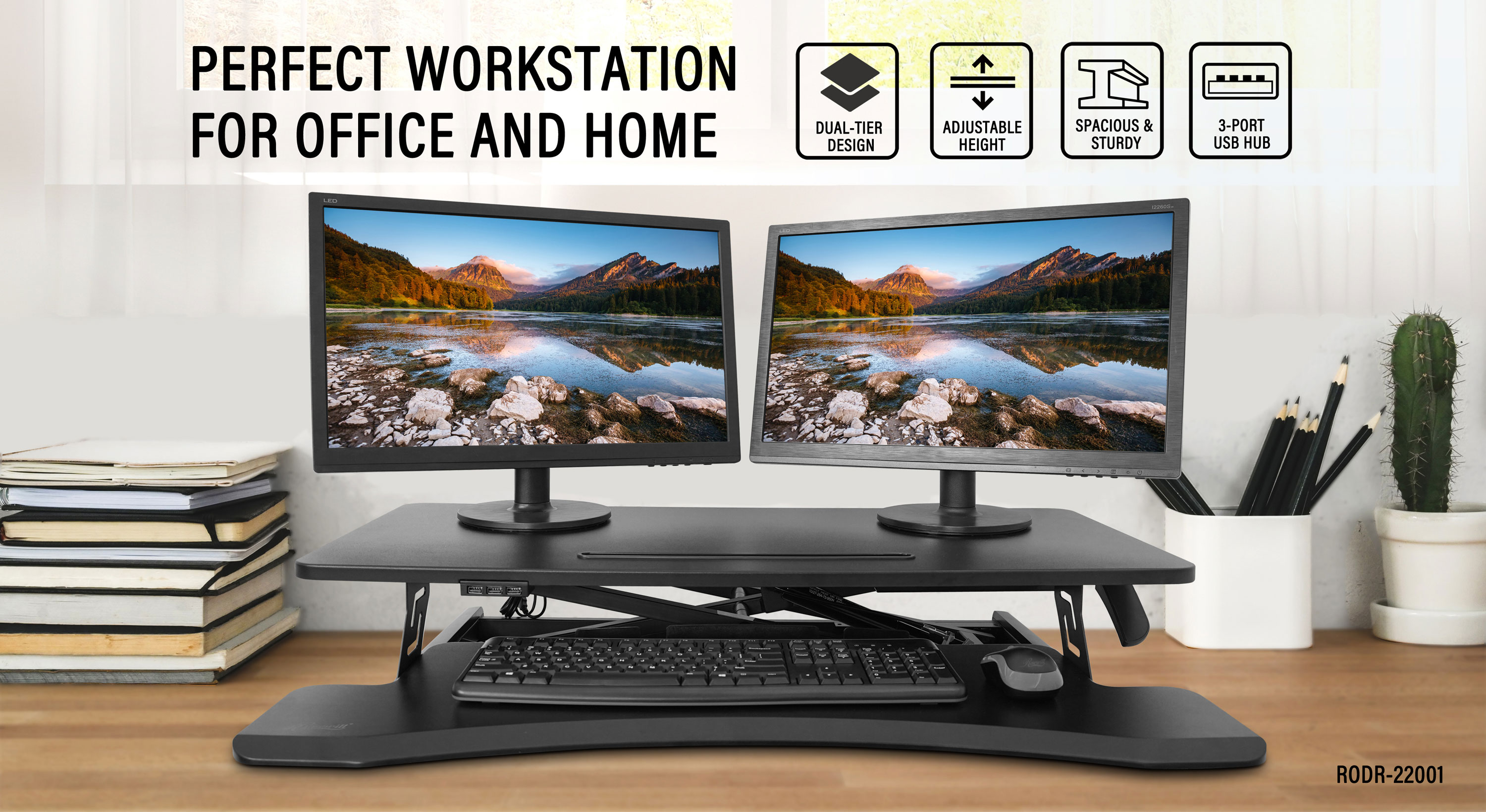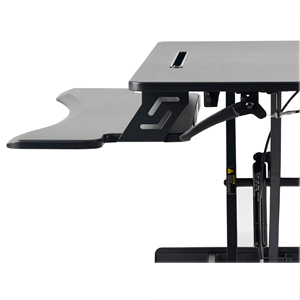 Dual-Tier Design
No more cluttered desktop with everything scattering around and unorganized. Keep monitors and keyboard on different platforms to create a spacious and comfortable workspace.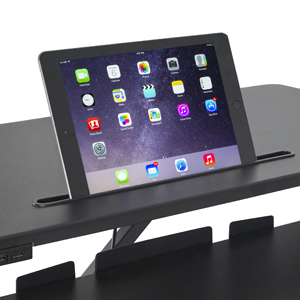 Device Holder Slot
Multitasking on different devices? We've got you covered! View monitors, laptop, mobile phone and tablet all at once with ease, and keep pen, paper clips, other accessories and personal items nice and neat.
3-Port USB Charging Hub
Come pre-installed to provide 5V/1A charging power with a 6.6 ft (2m) cable for powering via PC. Connect up to 3 devices for re-charging and transferring data.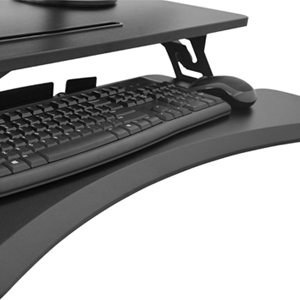 Ergonomic Curved Edge
Smooth curve design to fit your torso and create an optimal reach zone for improving your posture. Also gives space to push your chair in without taking extra room.