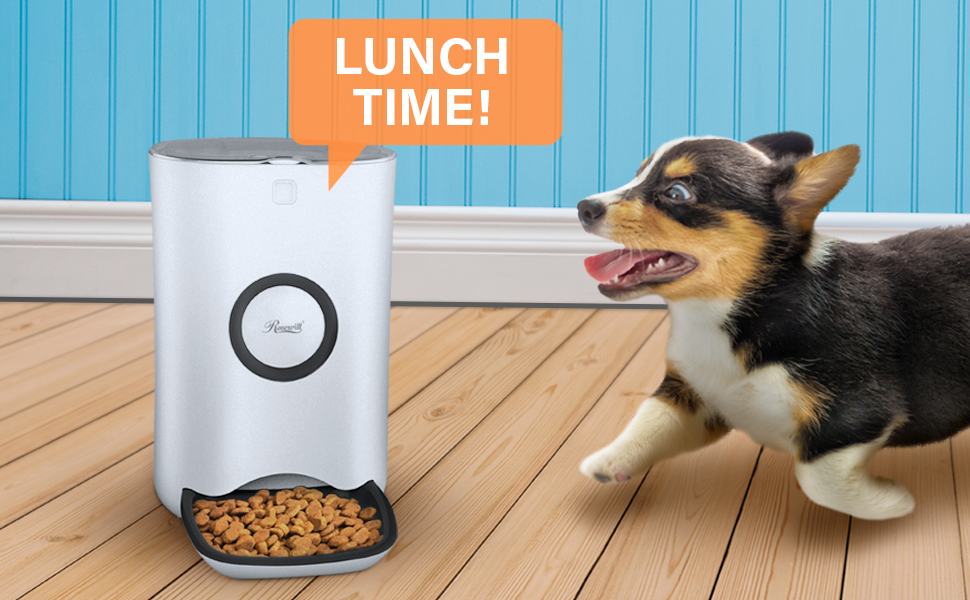 The Rosewill RPPF-21001 Automatic Pet feeder is perfect for any pet owner! Schedule up to four meals ahead of time so your dog or cat eats on time, every time. Have a busy schedule? The food dispenser holds up to 6.5 pounds of dry dog food or cat food so your pet has enough food even if you have to be away from your house for longer periods of time. The lockable lid keeps the food fresh so your pet can enjoy a great meal each time. You can even record a ten-second voice message to alert your pet when it's time to eat. Choose between large or small food dispenser options for large or small pets, or simply for portion control.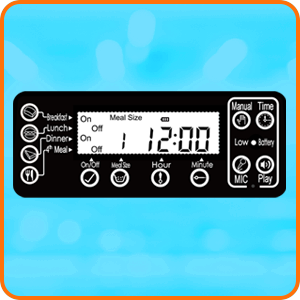 Easy-To-Read Interface
The intuitive digital interface is easy to operate, making scheduling your pet's meals a breeze.
Lock Feature
Keep your pet's food fresh with the locked food container. Avoid feeding your pet stale food.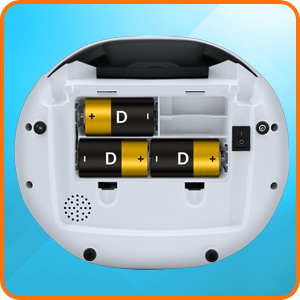 Battery Operated
Use "D" sized batteries to power your device so you can place the feeder anywhere in the room.