OUTSHINE YOUR COMPETITION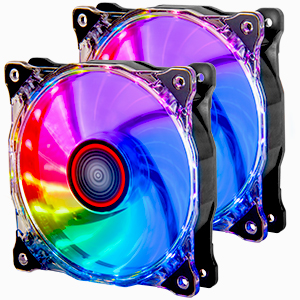 RGB Fans
Brighten your build with excellent cooling and colors.
8-Port Hub
Supports up to eight fans total. Optimize cooling with the RGBF-17003 single pack 120mm RGB fans.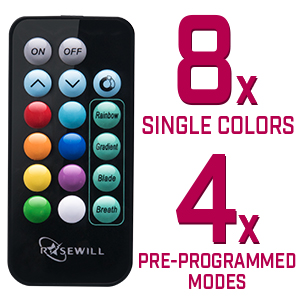 Remote Control
Includes 17-Key Remote Control for 8 color modes, 4 pre-programmed effects, brightness and cycle adjustments at the push of a button.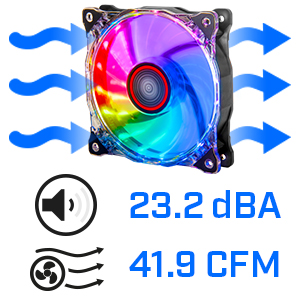 Air Flow
Super quite fans with reduced noise level provide the perfect solution for your next build.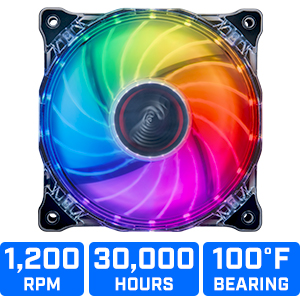 Smooth Speeds
Smooth speeds, long hours of use and sleeve bearing design make them durable and resistant for continuous use.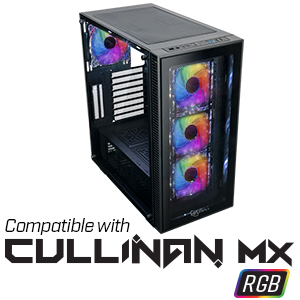 MX Compatible
Compatible with our pre-existing Cullinan MX chassis hub.
ROCK THE RAINBOW
Illuminate your gaming and light up your computer components with RGB PC case fans. Using the included fan hub, this 2-pack of 120mm fans are compatible in any build or computer case.