SPACIOUS INTERIOR
The FBM-06 computer case is versatile and suitable for building a simple gaming PC or elegant office style system. Its compact design features a roomy interior to house all your hardware, encased by sturdy steel and plastic that provides lasting performance.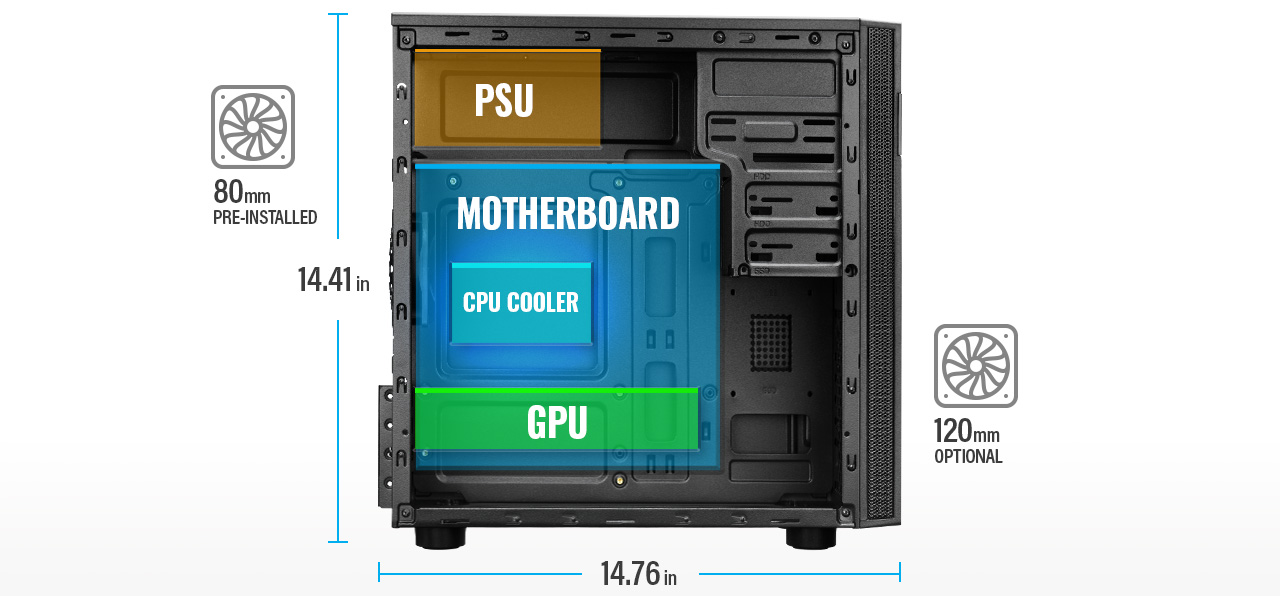 CONVENIENT TOP I/O PANEL
Easily connect various peripherals or devices to the top I/O panel with one USB 3.0, two USB 2.0, as well as audio-out and microphone-in ports.