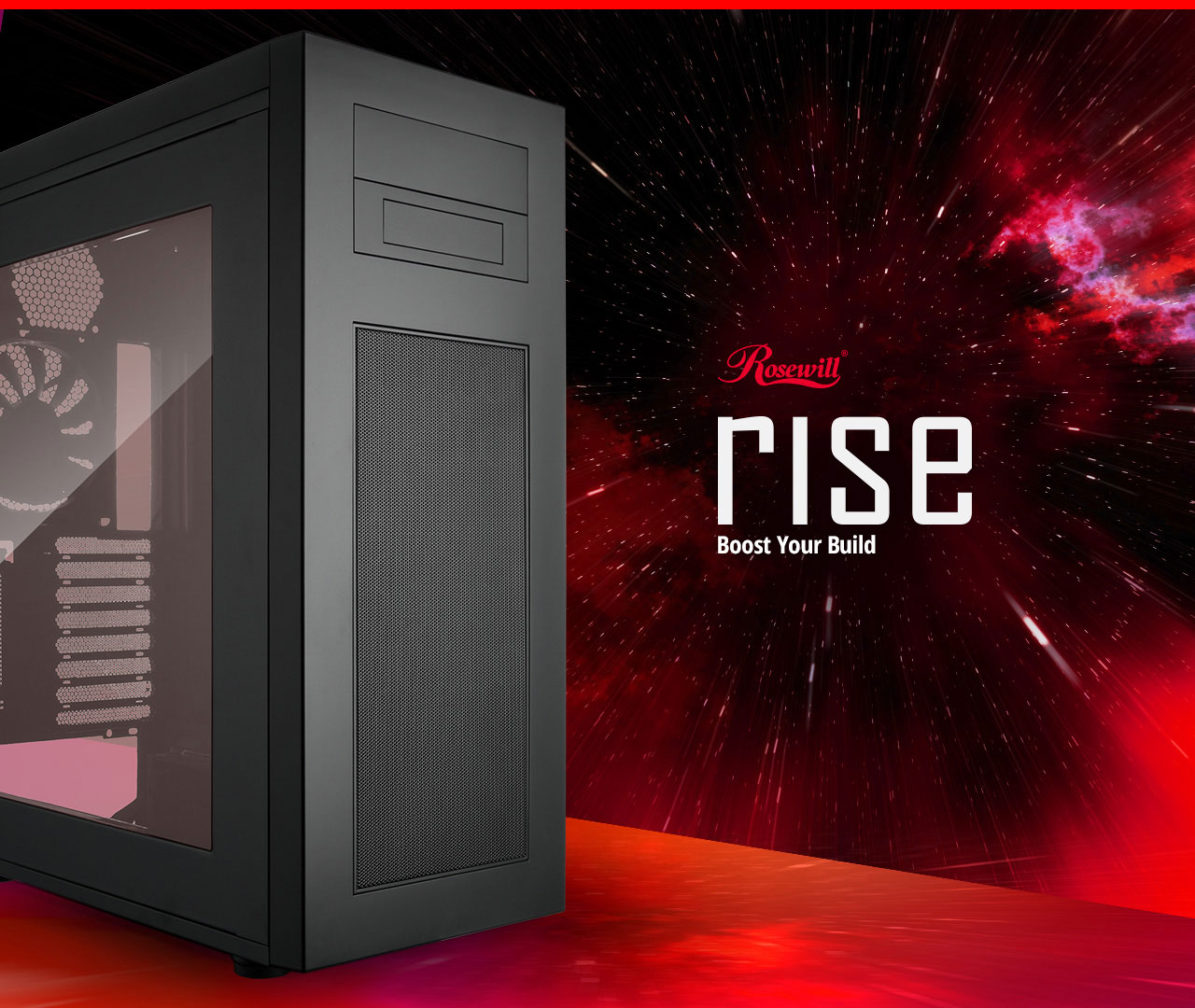 VERTICAL GPU MOUNT
Mount an optional graphics card vertically, up to 380mm long, then show off its aesthetics with an optional riser card.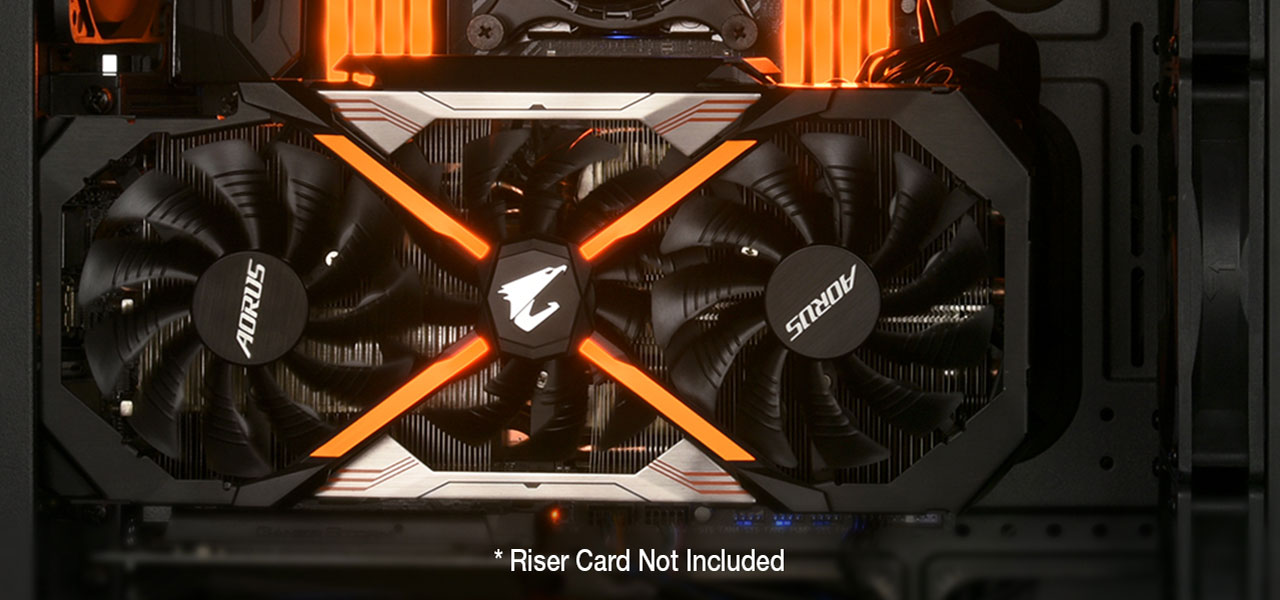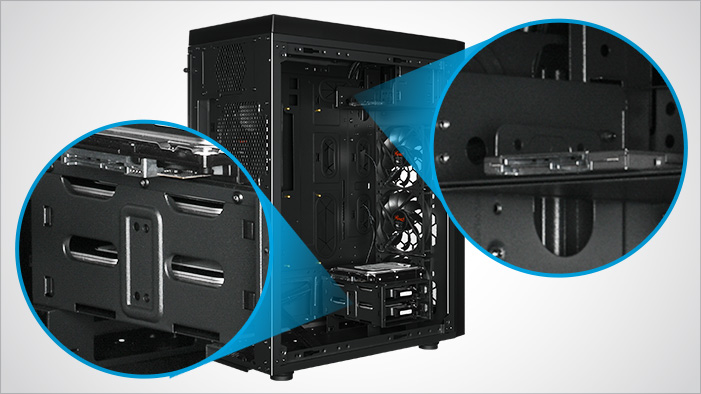 STORAGE OPTIONS
Install either two HDD or SSD drives on the cage, one more on top and one in the top drive slot.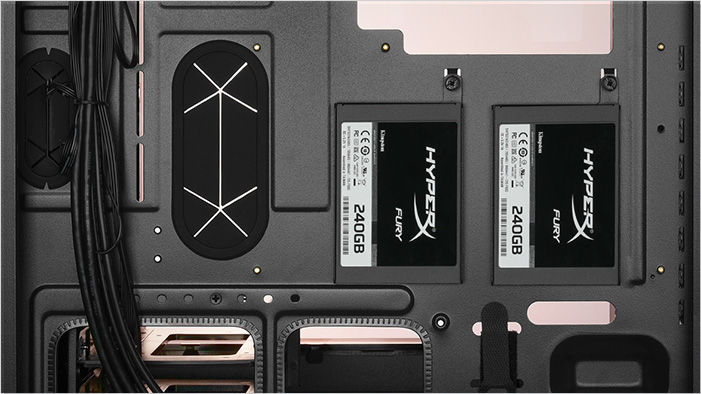 EXTRA STORAGE
Install an additional two SSD drives with this case's included drive slots.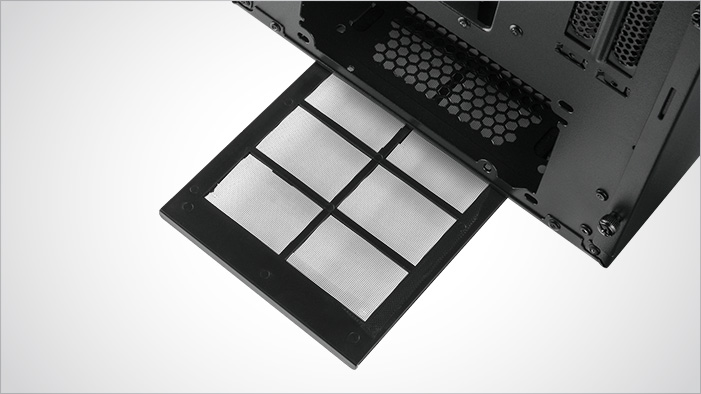 PSU DUST FILTER
The removable dust filter below the PSU mount makes it easy to clean out excess dust from underneath the computer case.