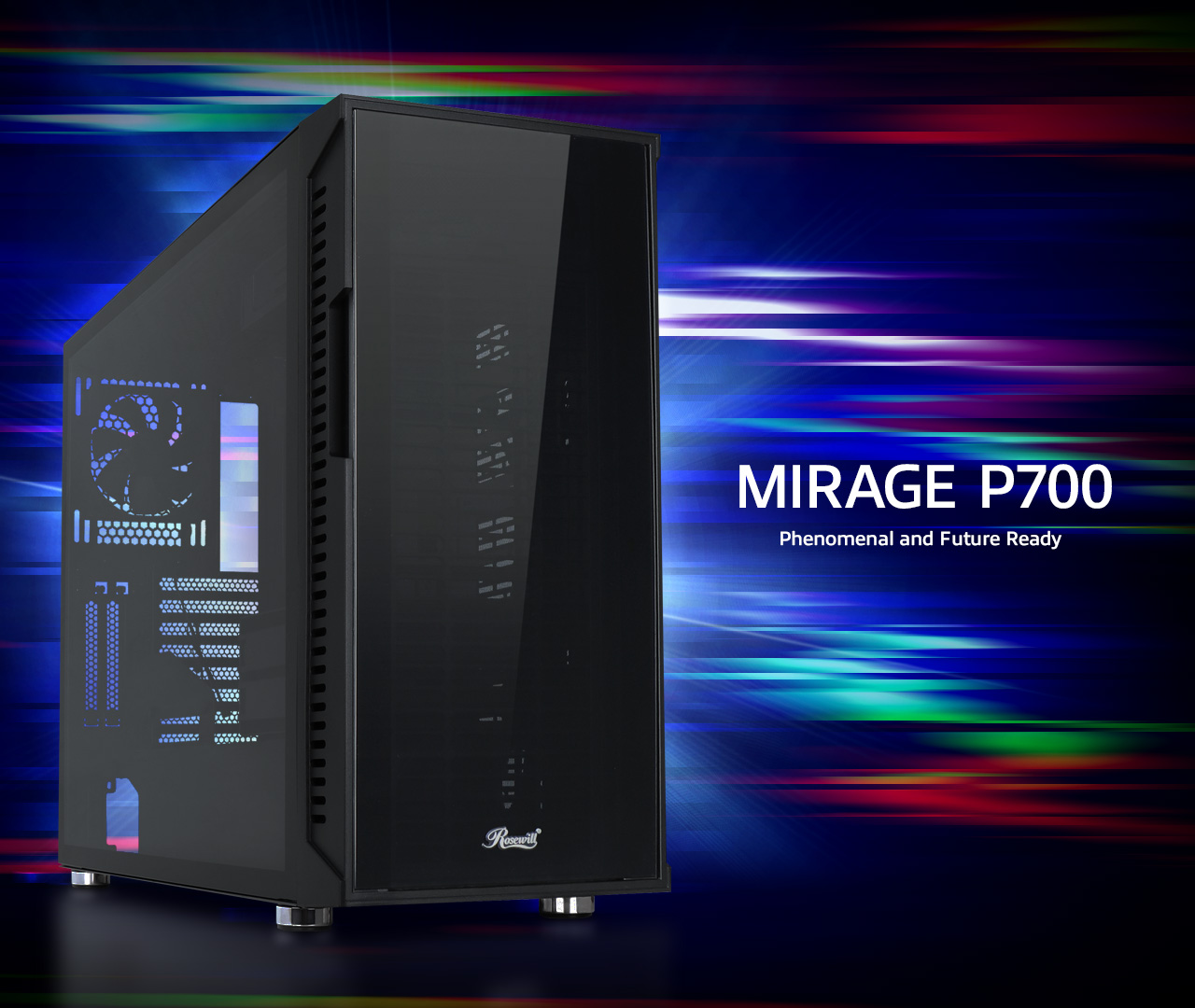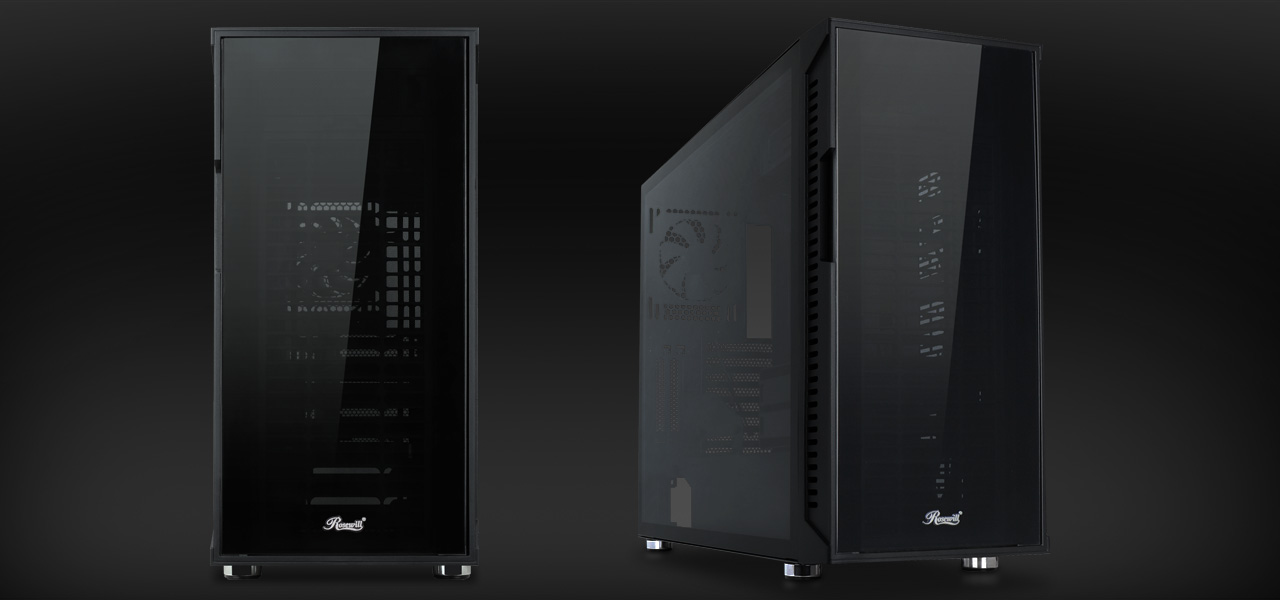 Pure Aesthetics
Impress with a clean outlook of polished steel, sturdy tempered glass and implicit capability of delivering high performance to embody function with form, ready to show off components, custom mods, organized cable management and more.
Exceptional Capacity
With spacious interior and open layout, this majestic case is EMI compliant and supports Extended ATX (E-ATX) motherboards at 12 x 13in larger form factor with massive expansion capacity to handle your first build and all future upgrades. Fit for GPU up to 450mm long for delivering outstanding processing capabilities.
Vertical GPU
Center focal attention on your powerful graphics card with built-in riser bracket to make your GPU strikingly stunning.
Side Air Vents
Perforated side panel and side vents on front panel increase airflow and enhance ventilation to boost the thermal performance of your ultimate rig.
Excess Dust Out!
Equipped with 3 dust filters on the front, top and bottom to keep your internal chamber clean for quieter fans and longer lifespan of your components and computer.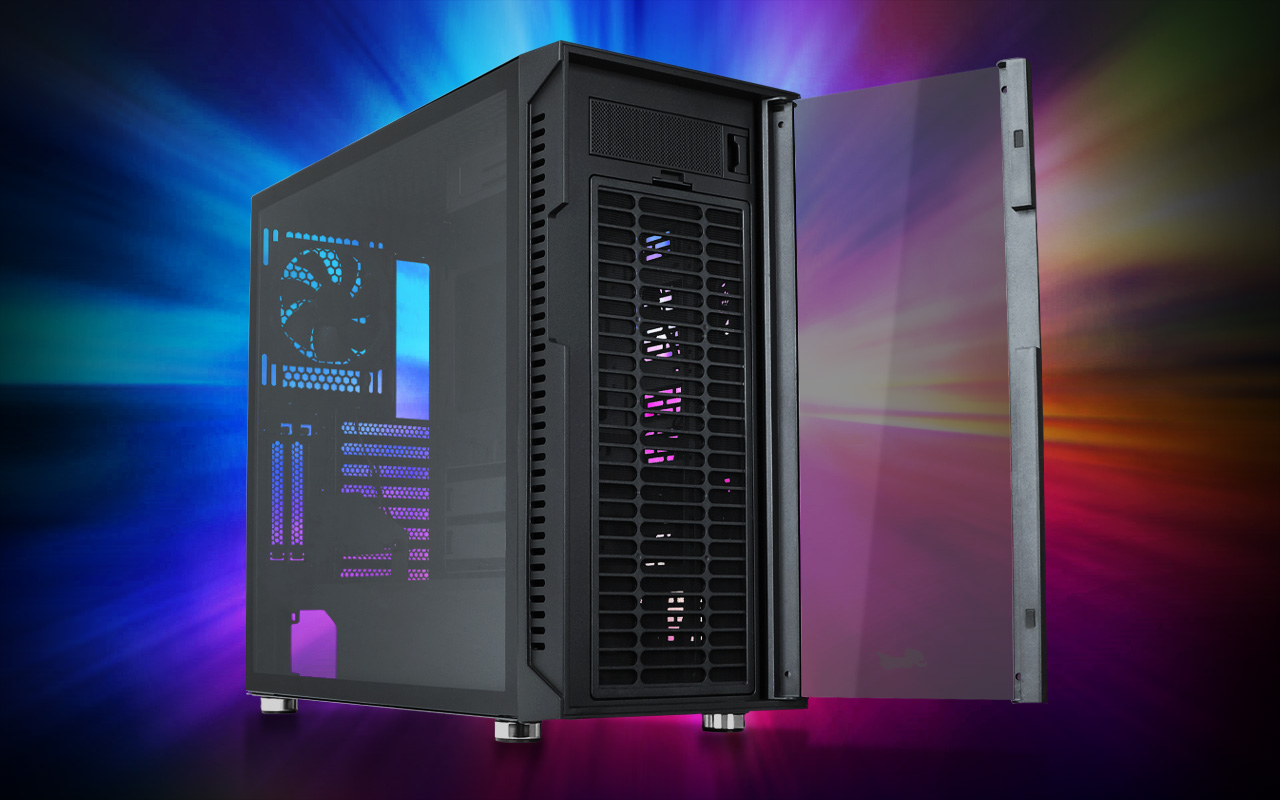 Robust Cooling
Pre-installed with one 120mm fan in the rear and is ready for upgrade to keep your system cool with up to 7 case fans and optional 360mm liquid cooling radiators on the top and front, 140mm radiator in the rear for keeping your components performing at their utmost best.
MADE FOR BUILDS. BUILT TO PERFORM.