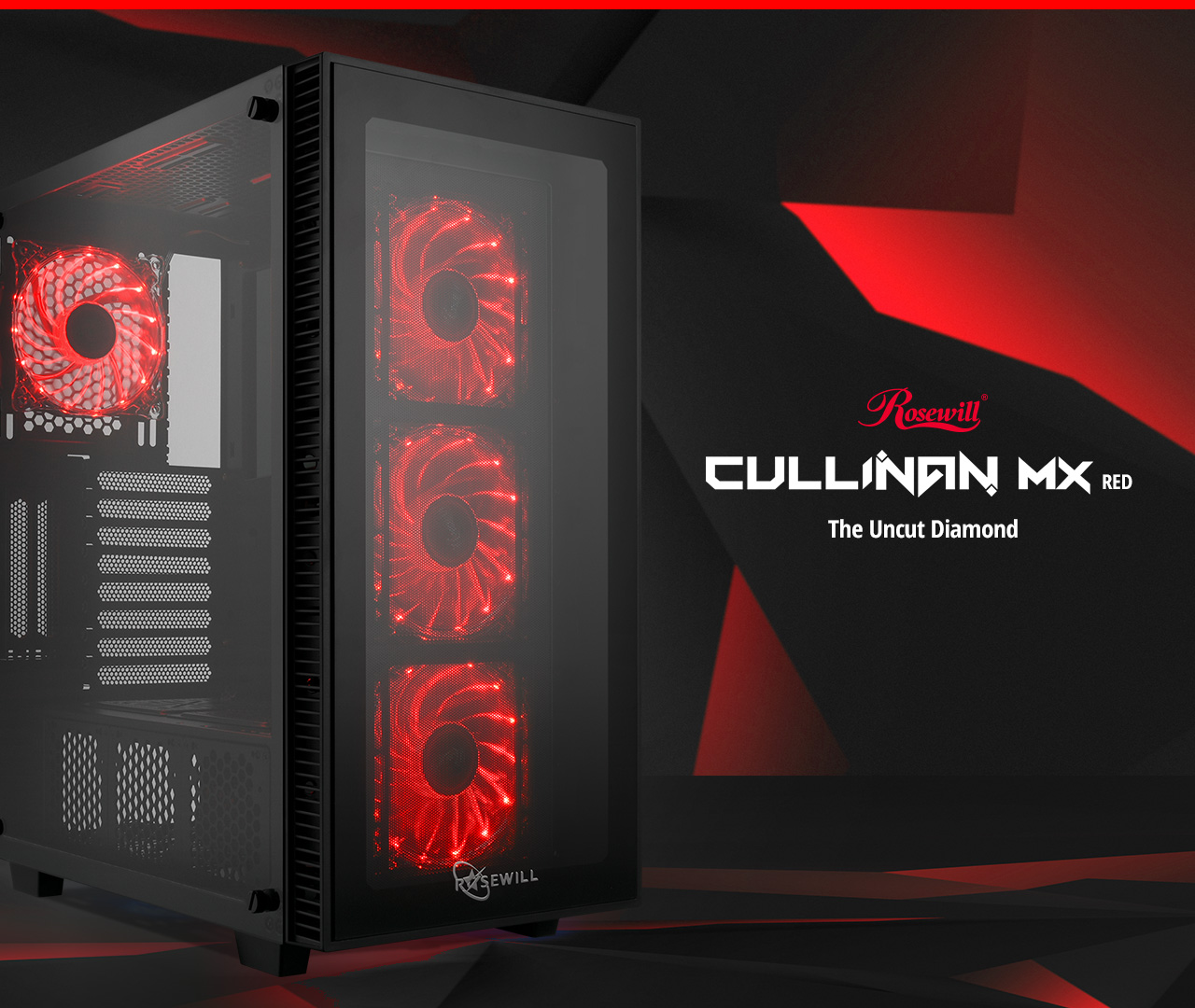 STYLISH UPGRADE
These cases have been designed with three angles of sturdy tempered glass in the front as well as both side panels.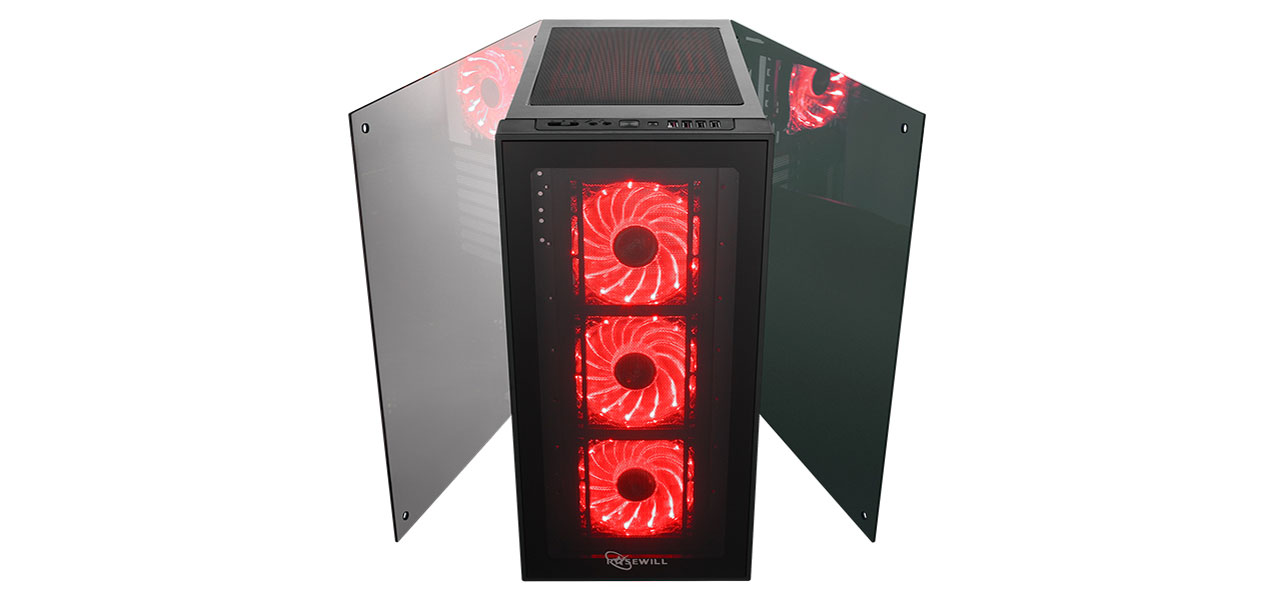 EXPANSION OPTIONS
Each CULLINAN MX-Red case supports various gaming hardware configurations while maintaining cool system temperatures with four pre-installed 120mm blue LED case fans.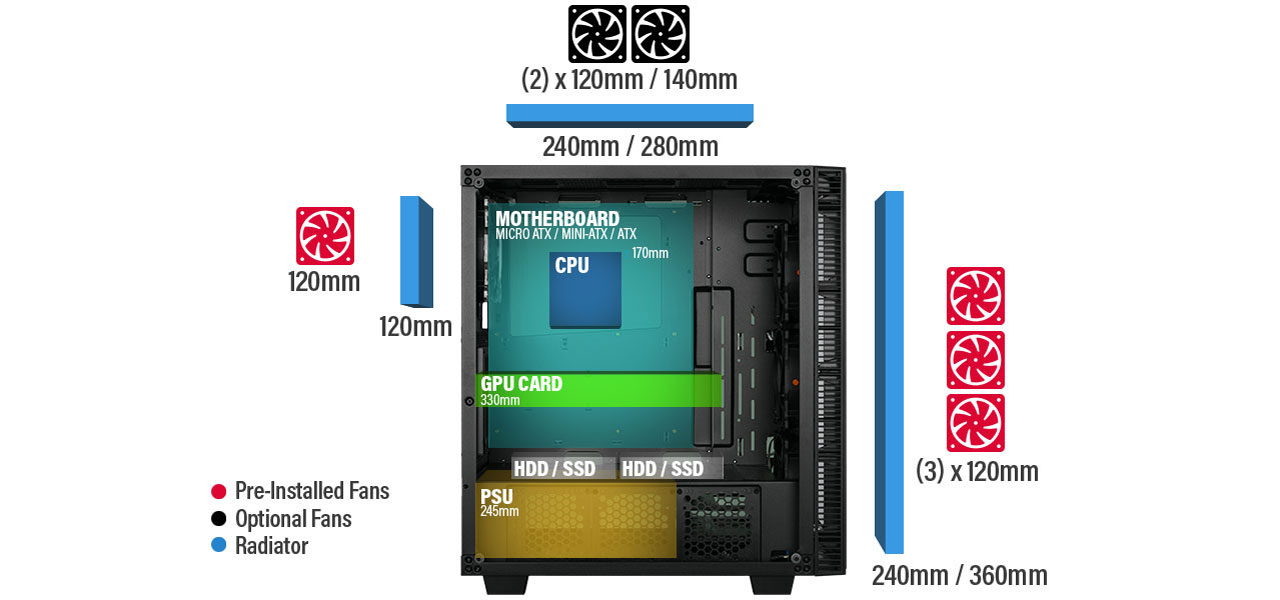 VERTICAL GPU MOUNT
Mount an optional graphics card vertically, up to 360mm long, then show off its aesthetics with an optional riser card.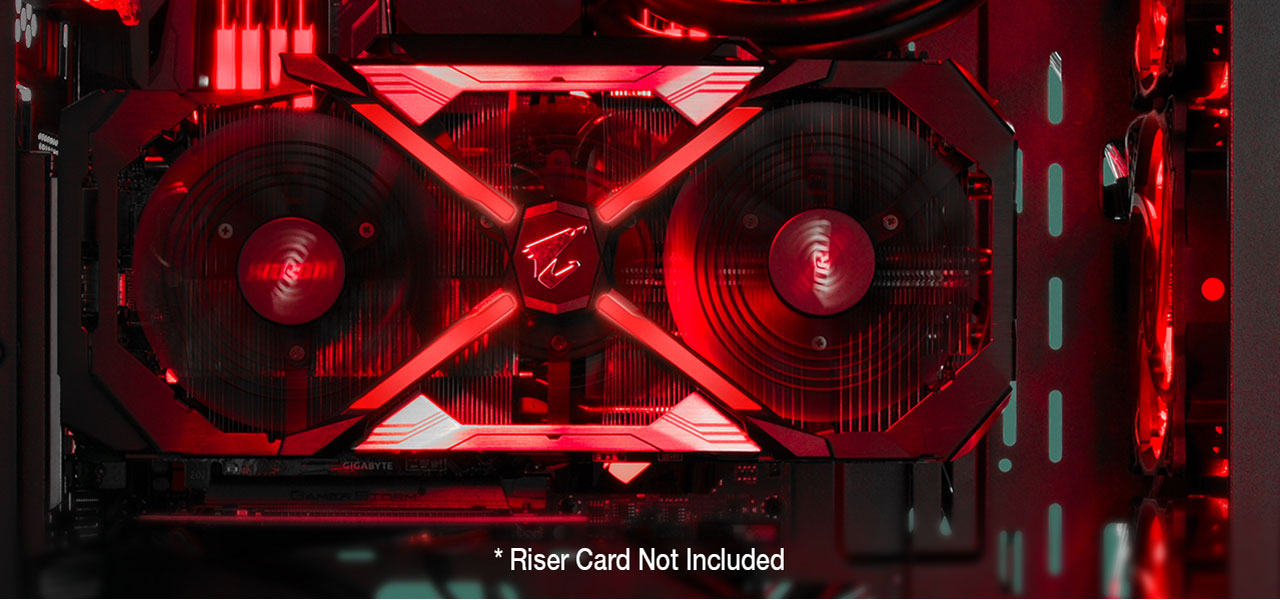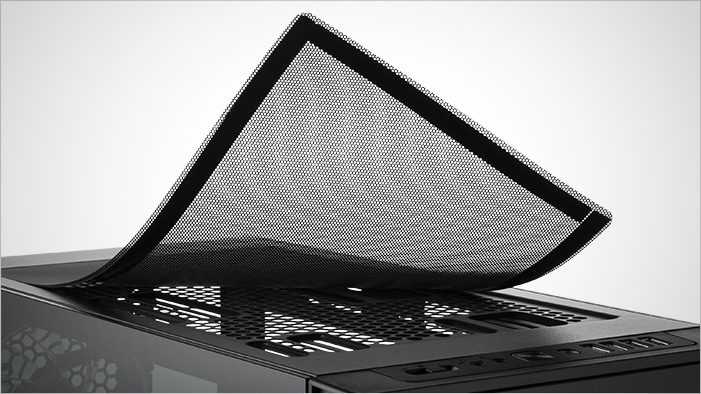 TOP DUST FILTER
The magnetic dust filter on top protectively stays in place to minimize particle buildup and is easy to remove for cleaning.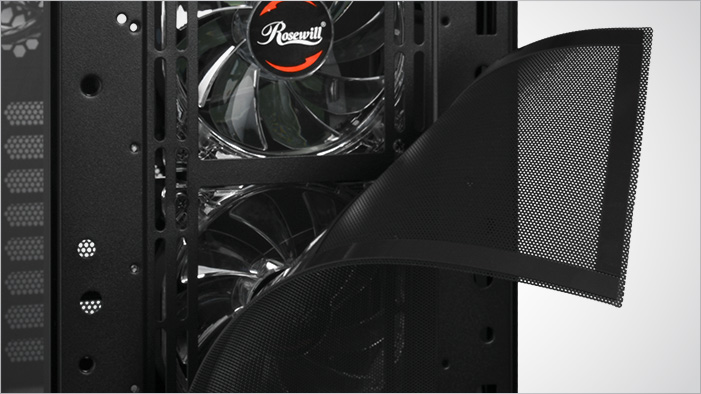 FRONT DUST FILTER
The CULLINAN MX-Red case comes with a large magnetic dust filter in front that shields case fans and maintains particle-free, constant airflow.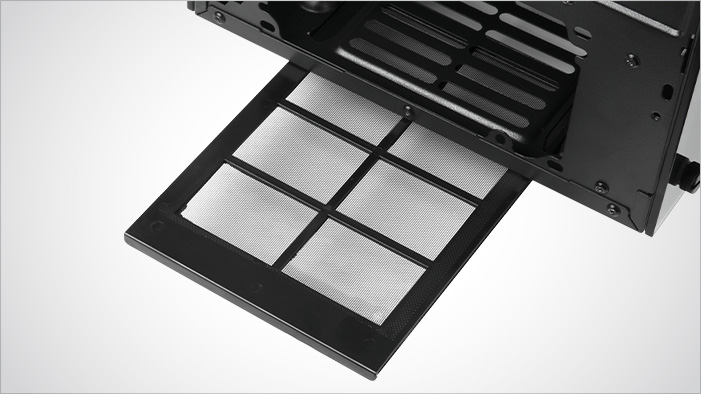 PSU DUST FILTER
The removable dust filter below the PSU mount makes it easy to clean out excess dust from the bottom of the computer case.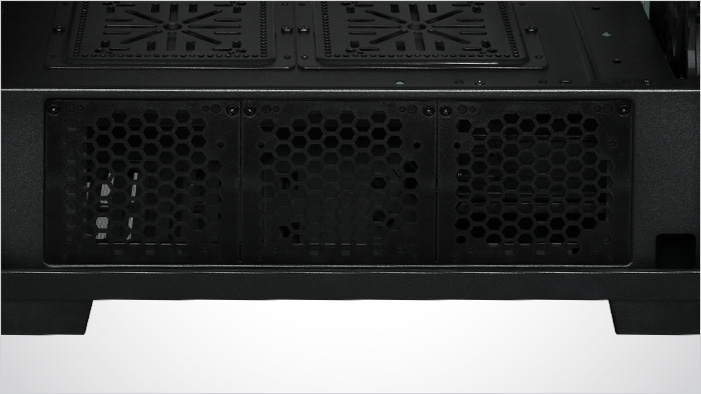 EXTRA VENTILATION
Improve airflow and clear away heat from the PSU shroud basement via built-in vents and adding three optional 80mm fans.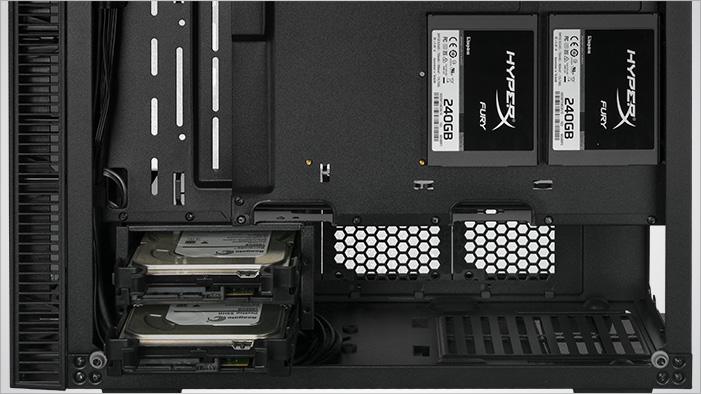 STORAGE OPTIONS
Install either two HDD or SSD drives on the cage, plus an additional two SSDs with the included drive slots.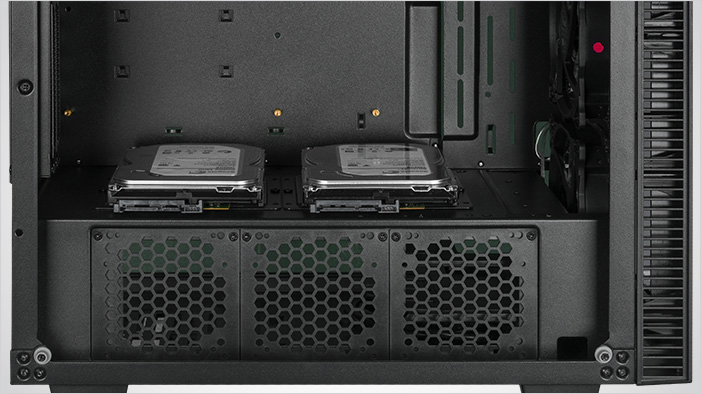 ADDITIONAL STORAGE
Install up to two additional HDD or SSD drives on top of the PSU shroud.