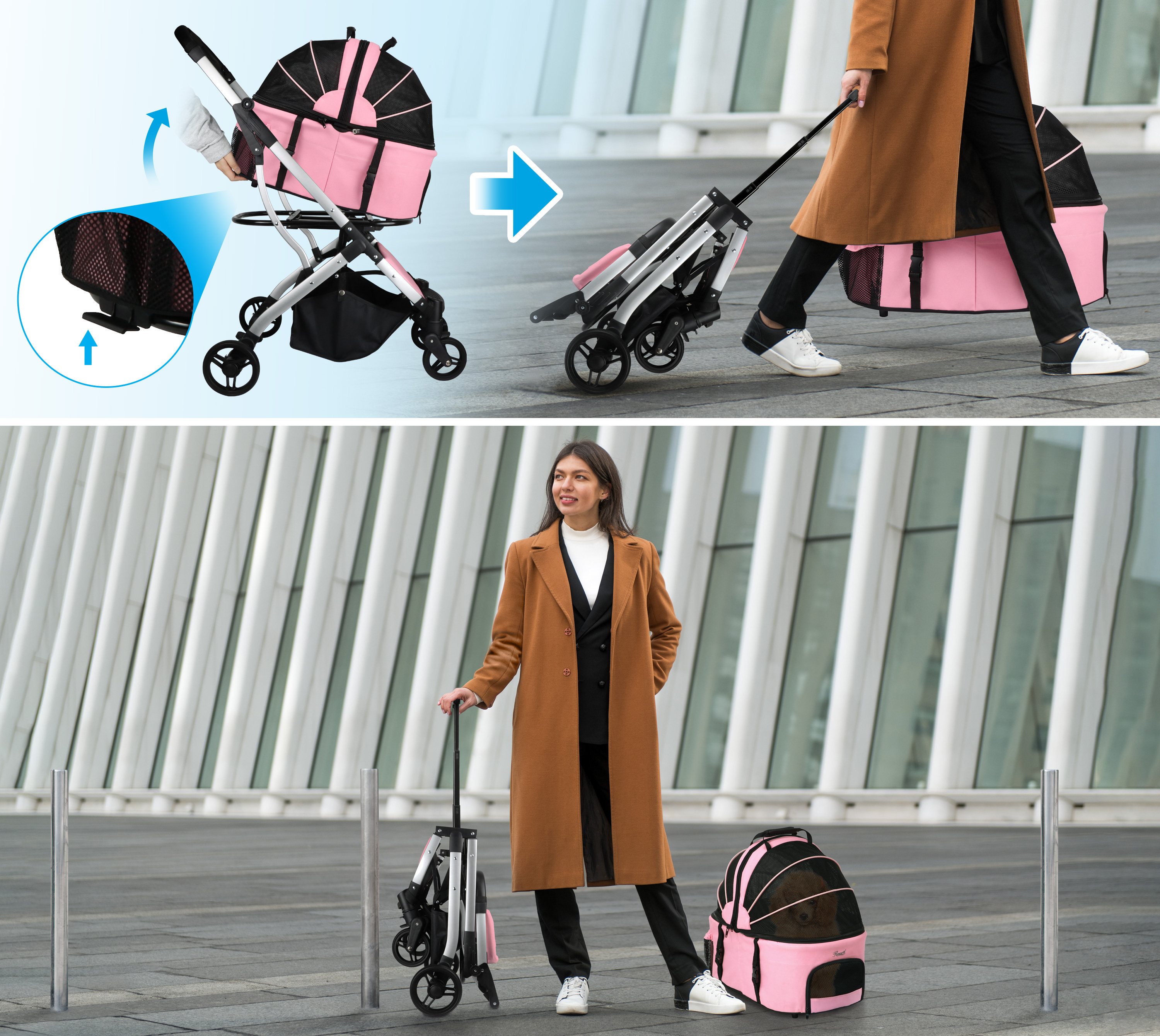 Durable, Lightweight, Easy to Carry
Constructed with metal aluminum alloy frame weighted only 5.8 lbs, the multifunctional pet stroller is durable and lightweight, easy to use and carry with the compact, collapsible design for quick lift and extend when on the go as well as one-button press to fold when ready to be put away for storage.
Can't wait to spend some quality outdoor time with your furry pal? Enjoy the fresh breeze, 360-degree view of the surroundings and interesting sights with your faithful companion, or simply let them rest soundly in the cradle when they feel like to with the breathable and comfortable zippered mesh design.
The two-way retractable canopy also makes placing and reaching your pet easy while it provides shade under the sun and cover from light drizzle/snow for them as well as visibility and interaction between you and pets while you're out and about. Never have to worry about having to hold them in and out the carrier when they are resting cozily while giving them freedom to enter or exit the spacious resting compartment when suitable.
The cradle also comes with two tethers for hooking onto your pet's leash or harness for their safety in case they get too excited and can't wait to get out and have some fun!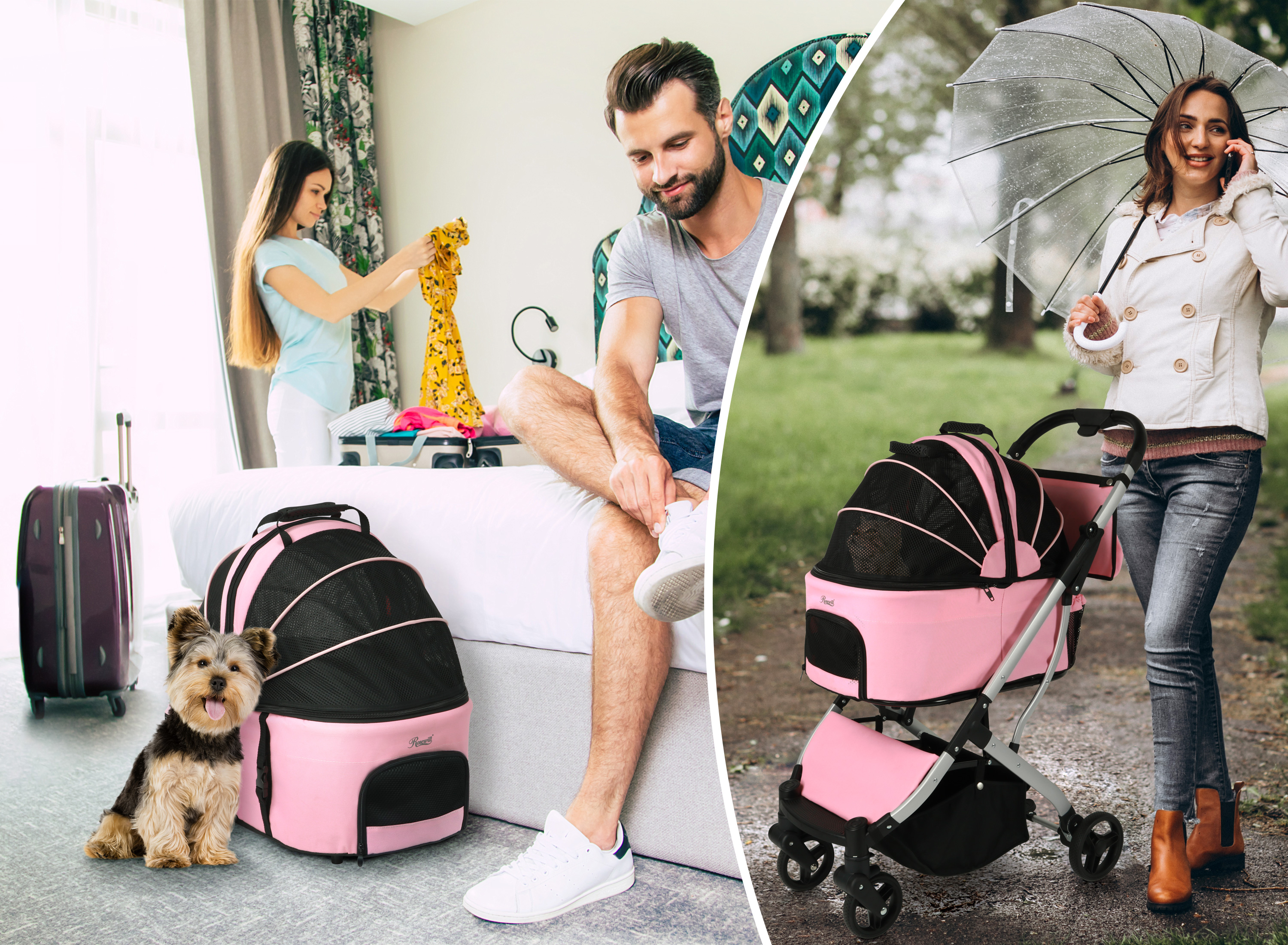 Multifunctional with Flexibility
The spacious cradle compartment is detachable and perfect for all-occasion uses to meet your needs in everyday life: place it on stroller to bring your pet along for morning jogs, short walks, gatherings, shopping, or seat them in the car/train when going out running errands, commuting, or traveling with your friends and family, and theirs too!
The 3-in-1 pet stroller is perfect for your fur babies up to 44 lbs and features thoughtful designs including:
Detachable & Portable 3-in-1 Cradle Carrier: Stroller, Carrier and Car Seat with removable inner padding
Durable & Lightweight: Constructed with sturdy metal frame structure to ensure stability and comfort
Zippered Mesh Openings: Provide smooth airflow while blocking insects and bugs
Plenty Storage Compartments: Offers handy reach to your phone, keys, water bottle, snacks and accessories.
Weather & Tear Resistant Fabric: Made with Oxford fabric and double tear/scratch proof mesh
Large Handle: Easy grip and push when walking and jogging