Office Solutions Featured Items
See All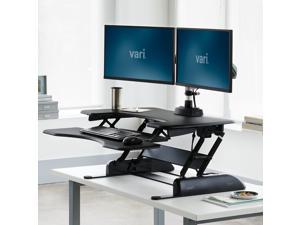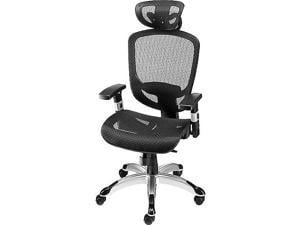 $178.19

 
$170.54 

–

Free Shipping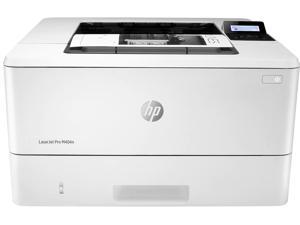 HP LaserJet Pro M404n Monochrome Laser Printer
Output Capacity, std.: Up to 150 sheets
Black Print Quality: HP FastRes1200 (Enhanced up to 4800 x 600 dpi)
Cartridges Compatible: HP 58A Black LaserJet Toner Cartridge (3,000 pages), CF258A HP 58X Black LaserJet Toner Cartridge (10,000 pages), CF258X
Part Number: W1A52A#BGJ
Model #: W1A52A#BGJ
Item #: N82E16828413592
Return Policy: Manufacturer Only Return Policy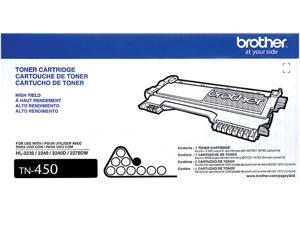 Brother TN450 High Yield Toner Cartridge - Black
Cartridge Quantity: Single Pack
Compatible Products: DCP-7060D, DCP-7065DN, IntelliFax-2840, IntelliFAX-2940, HL-2220, HL-2230, HL-2240, HL-2240D, HL-2270DW, HL-2275DW, HL-2280DW, MFC-7240, MFC-7360N, MFC-7365DN, MFC-7460DN, MFC-7860DW
Approximate Page Yield: 2600 Pages
Coverage: 5%
Model #: TN450
Item #: N82E16828113563
Return Policy: Consumable Product Return Policy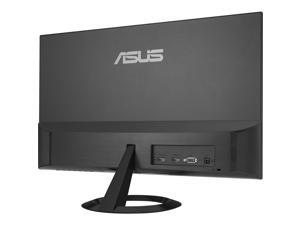 HP 26X High Yield LaserJet Toner Cartridge - Black
Cartridge Quantity: Single Pack
Compatible Products: HP LaserJet Pro M402dne (C5J91A#BGJ) HP LaserJet Pro M402dn (C5F94A#BGJ) HP LaserJet Pro M402n (C5F93A#BGJ) HP LaserJet Pro M402dw (C5F95A#BGJ) HP LaserJet Pro MFP M426fdw (F6W15A#BGJ) HP LaserJet Pro MFP M426fdn (F6W14A#BGJ)
Approximate Page Yield: 9000 Pages (Approximate average yield based on ISO / IEC 19752. Actual yield varies considerably based on content of printed pages and other factors)
Operating Humidity: 20 to 80% RH
Model #: CF226X
Item #: N82E16828414483
Return Policy: Consumable Product Return Policy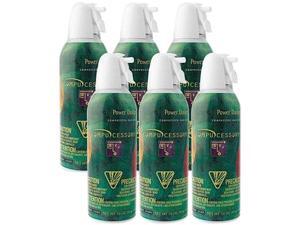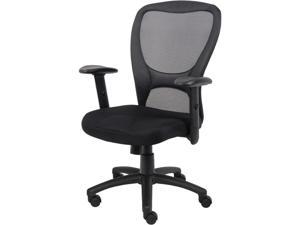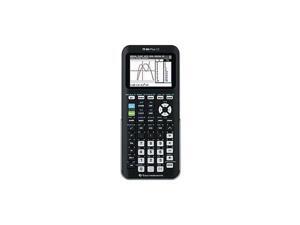 Ti84 Plus Ce Graphing Black
Type: Calculators & Accessories
Features: Advanced graphing calculator with 10 graphing functions makes it quick and easy to plot graphs and solve complex equations, aiding in the comprehension of math and science problems Electronically upgradable, ensuring you always have access to the most up-to-date functionality and compatible apps LCD display offers 15 distinct colours for function graphing,
Color: Black
Specifications: Screen Size: 2.8 in Screen Resolution: 320 x 240 Number of Lines: 8 Battery Type: 1 x Lithium-ion Battery Life: 39 Hours
Model #: 84PLCE/TBL/1L1
Item #: 2UB-00BF-00054
Return Policy: Standard Return Policy
$145.99

 
$129.99 (6 Offers)

–

Save:

11%

$1.99 Shipping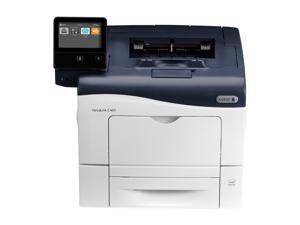 Xerox VersaLink C400/DN Wireless Colour Laser Printer
Output Capacity, std.: 250 pages
Black Print Quality: Up to 600 x 600 x 8 dpi
Cartridges Compatible: Extra High Capacity Print Cartridges: Black: 10,500 pages std. pages 106R03524 Cyan: 8,000 pages std. pages 106R03526 Magenta: 8,000 pages std. pages 106R03527 Yellow: 8,000 pages std. pages 106R03525 High Capacity Print Cartridges: Black: 5,000 pages std. pages 106R03512 Cyan: 4,800 pages std. pages 106R03514 Magenta: 4,800 pages std. pages 106R03515 Yellow: 4,800 pages std. pages 106R03513 Standard Capacity Print Cartridges: Black: 2,500 pages std. pages 106R03500 Cyan: 2,500 pages std. pages 106R03502 Magenta: 2,500 pages std. pages 106R03503 Yellow: 2,500 pages std. pages 106R03501 Routine Maintenance Items: Imaging Unit (includes 4 imaging units): 60,000 std. pages each 108R01121 Waste Cartridge: 30,000 std. pages 108R01124...
Model #: C400/DN
Item #: N82E16828116174
Return Policy: Manufacturer Only Return Policy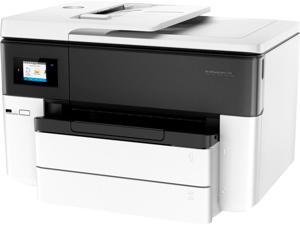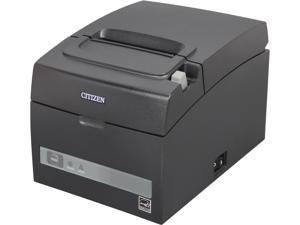 Office Solutions
Office supplies are usually the kind of thing you forget to add to your shopping lists until it's too late. You've got copies of a ten page report to hand out and the printer is out of toner. Deadlines are piling up and your desk chair is giving you back pain. Fortunately Newegg has the office solutions you need so you can get right back to impressing your boss.
The right tool for the job
Technology helps you do your job better, but you have to make sure you have the right tool for the job. Whether you are working with point of sale machines or just need to print out your resume for an upcoming interview, we've come a long way when it comes to office supplies. All-in-one printers from HP, Canon, and Brother do almost everything but get you coffee. Projectors from ViewSonic and NEC will make your presentation look sharp, and a handy laser pointer will keep you from accidentally giving shadow-puppet shows to your captive audience.
Is your desk feeling a bit cramped these days? Upgrade your working space with a new office desk and chair from BOSS, Lorell, or HON. Make sure you remember to get a keyboard tray, laptop stand, and accompanying compressed air to help keep your newfound space tidy. Don't forget to expand your virtual workspace with an extra monitor from Acer, Asus, or BenQ featuring high quality TN and IPS panels in full 1080p HD.
When you want to work efficiently and with the best technology, Newegg has the tools you need to get the job done. Check it out!