Type
HD Resolution
Outdoor
Connection Type
Availability
Condition
Price
Color
Network Camera
Wireless
Wireless Frequency
Sensor
Optical Zoom
Night Vision
Seller
Useful Links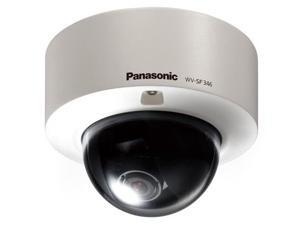 Panasonic WV-SF346 HD Dome Network Camera W/ 1.3 Megapixel High Sensitivity MOS Sensor And 4x Digital Zoom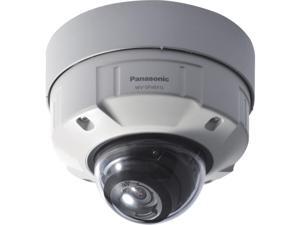 Panasonic i-PRO SmartHD WV-SFV611L 1.3 Megapixel Network Camera - Color, Monochrome
Ports: Cable
Pan/Tilt/Zoom: Optical Zoom:3.6x
Sensor: MOS
Package Contents: Super Dynamic HD Vandal Resistant & Waterproof Dome Network Camera 1 x Installation Guide 1 x CD-ROM 1 x Code Label 1 x Base Bracket 1 x Attachment Plate 5 x Fixing Screws for Attachment Plate (M4 x 8 mm) 1 x Template A (for the Attachment Plate) 1 x Template B (for the Base Bracket) 1 x Waterproof Tape 1 x Bit 1 x 4P Alarm Cable 1 x 2P Power Cable 1 x MONITOR OUT Conversion Plug 1 x LAN Cable Cover
Model #: WV-SFV611L
Item #: 9SIAJZYB6A9341
Return Policy: View Return Policy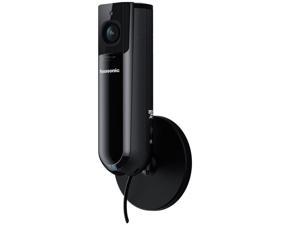 Panasonic Home Monitoring Full HD Camera, Privacy Shutter, Wide Angle KX-HNC800B
Series: HomeHawk Smart Home Monitoring Indoor Camera
Network Camera: Yes
Type: Wireless Camera
Color: Black
Model #: KX-HNC800B
Item #: 111-000E-000R7
Return Policy: Standard Return Policy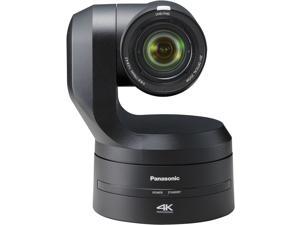 Panasonic AW-UE150KPJ HD Integrated Camera
Type: Network Camera
Sensor: MOS
Video Capture Resolution: 3840 x 2160
Lens Type: 176 mm
Model #: AW-UE150KPJ
Item #: 9SIA4P0AZY8946
Return Policy: View Return Policy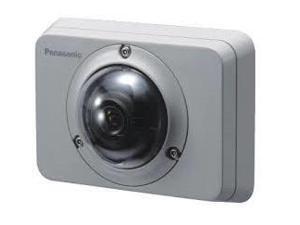 Panasonic Wv-Sw115 Security Camera
Type: Network Camera
Sensor: MOS
Pixels: 1.3 Megapixel
Lens Type: 1.95 mm
Model #: WV-SW115
Item #: 9SIA25VBYM1316
Return Policy: View Return Policy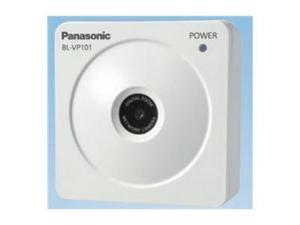 Panasonic BL-VP101P Network Camera
Network Camera: Yes
Type: Indoor
Networking Protocol: IPv4/IPv6 protocol supported
Sensor: CMOS
Model #: BL-VP101P
Item #: 9SIA6K26V89607
Return Policy: View Return Policy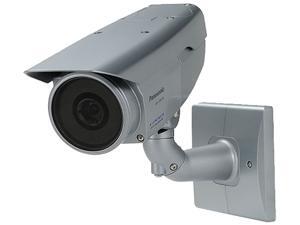 Panasonic i-PRO SmartHD WV-SW316 Network Camera - Color, Monochrome
Ports: Cable
Pan/Tilt/Zoom: Optical Zoom:3.2x
Sensor: MOS
Package Contents: Super Dynamic Weather Resistant HD Network Camera WV-SW316 CD-ROM Installation Guide Code Label 4P Alarm Cable 2P Power Cable Camera Mount Bracket Mount Bracket Cover Waterproof Tape 4 x Camera Fixing Screw (M4 x 8) 3 x Mount Bracket Cover Screw (M3 x 6)
Model #: WVSW316
Item #: 9SIA9FN5UR8582
Return Policy: View Return Policy

Panasonic Wv-Sfr310 Security Camera
Type: Network Camera
Sensor: MOS
Pixels: 1.3 Megapixel
Lens Type: 2.80 mm to 10 mm
Model #: WV-SFR310
Item #: 9SIA9FN5UR8590
Return Policy: View Return Policy

Panasonic BL-VP101P Vga / 640 X 480 H.264 Network Camera

Panasonic Super Dynamic 2.4 Megapixel Network Camera - Color, Monochrome
Outdoor: Yes
Ports: Cable
Pan/Tilt/Zoom: Optical Zoom:30x
Sensor: MOS
Model #: WV-SW397A
Item #: 9SIA9FN5UP9705
Return Policy: View Return Policy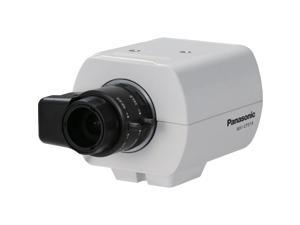 Panasonic WVCP314 Fixed Day/Night Color Box Camera

Panasonic Advidia 3MP (2048 X 1536) IR H.265 Cvbs BNC Outdoor Bullet IP Security Camera B-38-V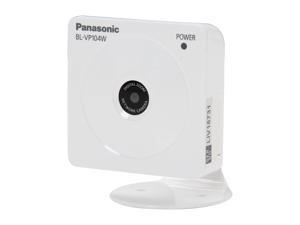 Panasonic BLVP104W Wireless 720P HD Onvif Compliant IP Camera
Network Camera: Yes
Type: Wireless Camera
Wireless Standard: IEEE 802.11b/g/n
Wireless Frequency: 2.412 - 2.462 GHz
Model #: BL-VP104W
Item #: N82E16881180051R
Return Policy: Standard Return Policy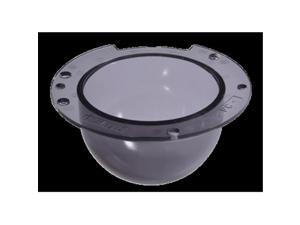 Panasonic Security Systems Group WV-CW7SN Smoked Dome with Clearsight Coating for Outdoor Vandal Dome Camera
OUT OF STOCK

OUTDOOR DOME HSG.,SILVER,FOR UNITIZED PTZ CAMERAS,WALL MNT.
OUT OF STOCK
Panasonic® IP network cameras run on a local area network (LAN), and do not require a local recording device for more reliable operation. Homes and businesses can be fortified with innovative technology that leverages the most benefits possible from a revamped surveillance setup. From high image resolution to multiple functionality optimizations that keep you aware, browse options based on your security needs.
Panasonic IP Network Cameras Offer Images and Videos With Greater Resolution
Panasonic IP network cameras record at a higher resolution and have a larger field of view for clear images and videos, helping you identify suspicious activity in the footage. Some give the user the option to choose between recording in monochrome or color for flexibility. Most Panasonic wireless IP cameras have a long-distance vision lens with 20x zoom on some models, giving you clear and auto-focused images from farther away. These cameras make the task of analyzing footage gathered by a surveillance security systems easier. They flag events based on predetermined parameters, such as motion detection or attempts at tampering with the camera itself. 4K UHD at 60fps surveillance cameras from Panasonic offer crisp images, thanks to their high-performance image sensors. Video footage from 4K cameras corresponds to about 800 megapixels, offering enhanced zoom capabilities while retaining fine detail. Panasonic wireless IP cameras support microSD™ cards for expanded storage space and a portable offline backup. 
Find the Setup That Suits Your Needs
These Panasonic home security cameras provide an alternative to CCTV/analog cameras for users who want to surveil their premises off-site. They come in several models and configurations that include the fixed dome camera, bullet type camera and multi-sensor camera. Fixed domes cameras from Panasonic come with an Artificial Intelligence (AI)-powered engine for motion detection. AI-powered face recognition technology captures human faces with precision. Panasonic dome cameras are easy to install. Just connect the network cable to the camera body and the AI engine will automatically calibrate itself. Most models will interface with your smartphone via a companion app that allows you to view your property from anywhere in the world with ease. Fixed dome cameras have color night vision technology, allowing the device to operate optimally, even in low light conditions.
Panasonic IP Network Cameras Offer Functionality to Suit More Demanding Environments
Pan and tilt (PT) cameras are useful for monitoring larger areas with a single security device. Many PT cameras from Panasonic feature rapid panning and tilting speeds, along with swivel or rotation motions. This allows the cameras to track and focus on the various objects in range quickly. Panasonic PT cameras include complementary metal-oxide-semiconductor (CMOS) image sensors that use cutting edge technology to record in HD resolution and capture fast-moving activity. Most Panasonic wireless IP cameras are vandal-resistant and can withstand the elements, making them suitable for outdoor use. Privacy shutters can be set to automatically cover the lens when you are home and uncover when you leave for convenience and peace of mind. The cameras are compatible with a wide array of surveillance accessories to give you a smoother path towards expanding your security setup.