Pro Audio & Musical Instruments Featured Items
See All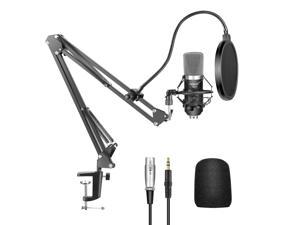 $31.93

 
$31.79 

–

Free Shipping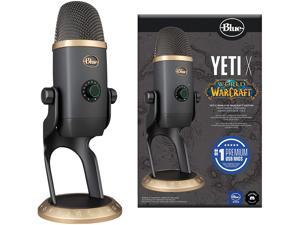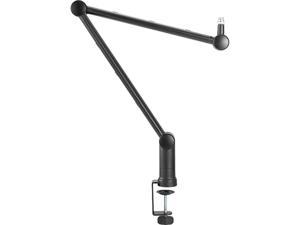 Thronmax S3 Zoom Microphone Boom Arm Stand
Type: Microphone Boom Arm Stand
Materials: Steel, plastic, aluminium
Specification: Weight Capacity: max 1kg Microphone Holder Type: 3/8", 5/8" Boom Locking Type (PA): rotary knob Installation Method: Desk clamp or grommet mount Package Contents: 1 x Microphone Boom Arm Stand 1 x Screw Package 1 x User Manual
Model #: S3
Item #: N82E16886546008
Return Policy: Standard Return Policy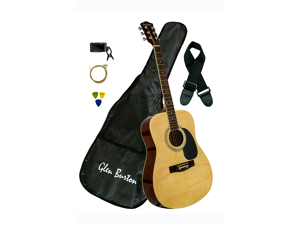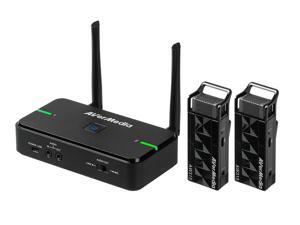 AverMedia - AW315S - AVerMedia Wireless Microphone - Wireless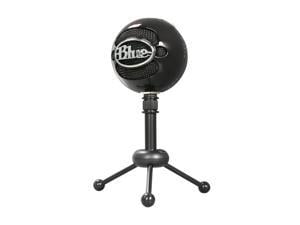 Blue Snowball USB Microphone (Gloss Black)
Series: Snowball
Type: Microphone
Specification: Transducer Type: Condenser, Pressure Gradient With USB digital output Polar Patterns: Cardioid or Omnidirectional Sample / word Rate: 44.1 kHz / 16 bit SYSTEM REQUIREMENTS Windows Windows Vista, 7, 8 (or newer) USB 1.1 / 2.0 (or newer) 64 MB RAM (or better) Macintosh Mac OSX (10.4.11 or higher) USB 1.1 / 2.0 64 MB RAM (minimum)
Sampling Rate: 44.1 kHz / 16 bit
Model #: SNOWBALLBLACK
Item #: N82E16836431023
Return Policy: Replacement Only Return Policy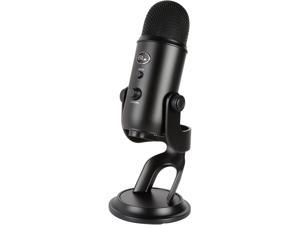 Blue Microphones Yeti USB Microphone - Blackout Edition
Series: Yeti
Type: USB Microphone
Specification: Microphone and Performance: Power Required / Consumption: 5V 150mA Sample Rate: 48 KHz Bit Rate: 16-Bit Capsules: 3 Blue-proprietary 14mm condenser capsules Polar Patterns: Cardioids, Bidirectional, Omnidirectional, Stereo Headphone Amplifier: Impedance: 16 ohms Power Output (RMS): 130 mW THD: 0.009% Frequency Response: 15Hz - 22KHz Signal to Noise: 100dB System Requirements: Windows Windows Vista, 7, 8 (or newer) USB 1.1 / 2.0 (or newer) 64MB RAM (or better) Macintosh Mac OSX (10.4.11 or higher) USB 1.1 / 2.0 64MB RAM (minimum) Dimensions (extended in stand): 4.72" x 4.92" x 11.61" Weight (microphone): 1.20 lbs. Weight (stand): 2.20 lbs.
Polar Pattern: Cardioids, Bidirectional, Omnidirectional, Stereo
Model #: YETIBLACKOUT
Item #: N82E16886847001
Return Policy: Standard Return Policy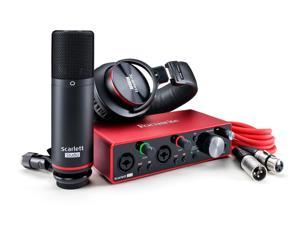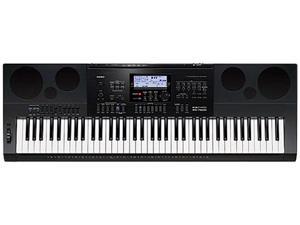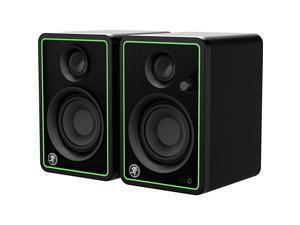 Mackie CR3-X 3-Inch Multimedia Monitors (Pair)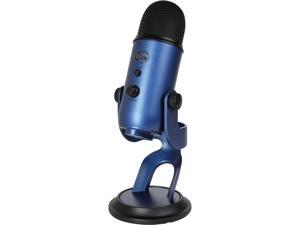 Blue Microphones 988-000101 Yeti USB Microphone - Midnight Blue
Series: Yeti
Type: USB Microphone
Specification: Microphone and Performance: Power Required / Consumption: 5V 150mA Sample Rate: 48KHz Bit Rate: 16-Bit Capsules: 3 Blue-proprietary 14mm condenser capsules Polar Patterns: Cardioids, Bidirectional, Omnidirectional, Stereo Headphone Amplifier: Impedance: 16 ohms Power Output (RMS): 130 mW THD: 0.009% Frequency Response: 15Hz - 22KHz Signal to Noise: 100dB System Requirements: Windows: Windows 7, 8.1, or 10 USB 1.1/2.0/3.0 Macintosh: macOS 10.10 or higher USB 1.1/2.0/3.0
Polar Pattern: Cardioids, Bidirectional, Omnidirectional, Stereo
Model #: 988-000101
Item #: N82E16836431039
Return Policy: Standard Return Policy
In the entertainment industry, having the right equipment and accessories matters. It can make the difference between a mediocre performance and one that stands out and brings about repeat business. When selecting Pro audio and musical instruments, consider their use to ensure you purchase the right items. For audio equipment, decide whether you will perform indoors or outdoors, the size of the space and the amount of power. For musical instruments, musicians need to evaluate what they want based on their playing style.
High Quality Pro Audio-Musical Instruments for Professionals and Beginners
The selection of instruments may include acoustic and bass guitars, woodwind instruments, keyboards and acoustic and electric drum sets. They are made of high-quality materials, and come in various shapes and sizes to best suit individual user needs. For the youngster that shows an interest in music, try pro audio-musical instruments for children, from a starter drum set featuring bass, snare and tom drums to trumpets, xylophones and smaller scale wooden guitars.
Perfecting the Sound
Whether you are recording or performing live, you want to achieve the best sound quality. For example, changing out guitar strings and adjusting them tighter or looser can create different tones. You can find a large selection of strings available in stainless steel, nickel-wound and nylon. Maintain your favorite instrument with other guitar replacement parts, such as saddles and nuts and tuning pegs. Also essential to pro sound on the audio side are condenser microphones. Some are free-standing and well-suited for DJs and karaoke, while hand-held models are convenient for stage performances. A plug and play design makes set changes simple, and a mesh head reduces noise and enhances sound clarity. Windows® compatibility eases the recording and editing process.
Essential Equipment for Consistent Performance
As a professional, you're in need of equipment and supplies to improve each performance. Wireless soundbars and large speakers help you achieve sound reinforcement. Try to keep in mind the location of walls, ceilings, floors and the size of your venue prior to making your decision. You also may want a variety of audio mixers in large and compact sizes. Some of the features may include USB output and USB/audio interface that allows you to connect to a computer. Features such as multiple input connectors for flexibility, echo effect and depth control are also available on some models. Additionally, you'll find stereo receiver amplifiers with Wi-Fi®, Bluetooth® and AirPlay™. Many also have the ability to add two speakers to create wireless surround sound. 
Maintaining and Upgrading Your Existing Setup
As you work to keep your equipment in top shape, replacement parts and supplies can help you. Look for replacement parts for pro audio-musical instruments and products to help you maintain them in good condition, so your investment lasts. For an acoustic drum kit, high-quality drum heads, pedal boards, wood and nylon tip drum sticks, scrapers and cushioned stools all breathe new life into your instrument. If you play guitar, keep a selection of picks, strings and straps on hand.