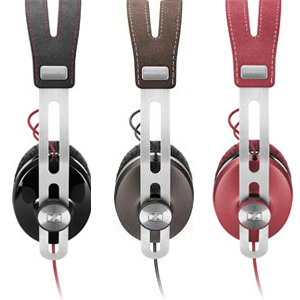 Momentum Premium On-Ear Headphone
Stunning Sound - Sensational Style
Beautiful and compact, the Sennheiser Momentum On-Ear takes the concept of Sennheiser's acclaimed Momentum headphones to a lighter, smaller, refreshingly fashionable approach, while staying true to its purist philosophy and dedication to high performance in sound and style.
Joining Sennheiser's Style Selection, the beautiful and compact Momentum On-Ear headphones fuse luxurious, elegant aesthetics to high performance sound. Available in a range of distinctive pastel colors, Momentum On-Ear lets you stay in step with this season's fashions while experiencing incredible sound on the move.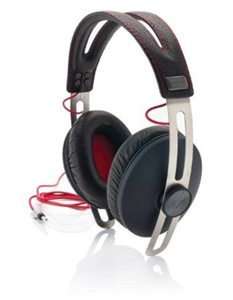 The Depth and the Deep
The Sennheiser Momentum On-Ear's high-end transducers let you enjoyably explore every little bit and detail of your music, creating a multi-faceted soundscape upon the foundation of powerful bass.
Comfortable Fit for Endless Listening Pleasure
The headband and ear pads of the Momentum On-Ear are covered with supersoft, breathable, and durable Alcantara®. For extra comfort, the pads are filled with two layers of special foam. The ear cups are attached to highly mobile ball joints running in sliders. The result? A perfect fit.
The Material – The Right Stuff
True to the Momentum philosophy, only the best would do with the On-Ear: luxurious Alcantara® for the earpads, stainless steel for the sliders, and shimmering metal for the remote.

Plug de Luxe Smart Design
A hand flattering technical detail with great benefit. The low profile angled plug makes the Momentum On-Ear perfect for use with Apple devices.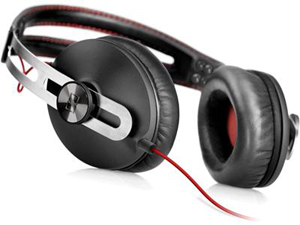 The Style: Zero Tolerance for "Me Too!"
Momentum was designed not for those who follow fashion, but for those who define their own style. A triumph of substance over mere effect. Understatement as a statement. Timeless style that reflects your design principles. Our interpretation of purism, perfected.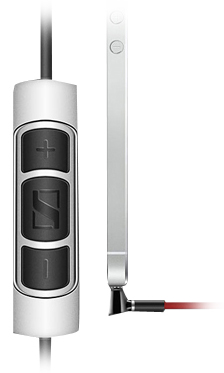 iRemote
Putting You in Control
Sleek and smooth, the Momentum On-Ear's metal in-line control unit and microphone supports Apple devices like the iPod, iPad and iPhone. Placing complete control over telephone calls and your music conveniently at your fingertips.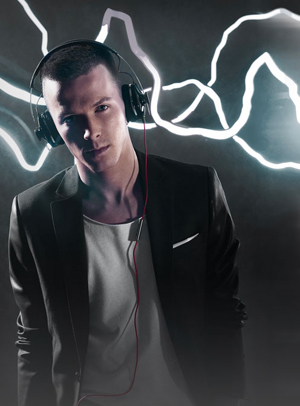 The Sound and the Vision – Fashion Bloggers stage
The Momentum On-Ear
Asked by Sennheiser to visualize concept, character and color of the Momentum On-Ear for an exclusive photoshoot, renowned fashion bloggers set out to produce something really special. Selecting a blog reader as co- model by means of a blog-based contest and tapping the talent of star photographer Alexander Gnädinger each fashion blogger created a very personal and emotional picture of the Momentum On-Ear.
FashionBeans Ben and Luke
Headed by founder Ben Herbert and Deputy Editor Luke Todd, FashionBeans has been providing the everyday male with fashion and style advice since 2007. Today, FashionBeans is one of the most popular men's fashion & men's style guide in the UK. It is updated daily by men's fashion experts, featuring the latest styles and fashion tips.