The T 51 i from Beyerdynamic is a pair of compact yet powerful supra-aural headphones that's compatible with Apple devices. Don't get fooled by its svelte design. Thanks to the Tesla technology, loud, heart-pounding sound can be delivered, with less distortion and wider frequency response. A three-button remote control with microphone makes it easy to manage music playback and calls. The adjustable headband and padded ear cups guarantee luxurious comfort through hours of listening. And with quality build, hair-line ear cups and shiny beyerdynamic logo, this gadget looks as good as you.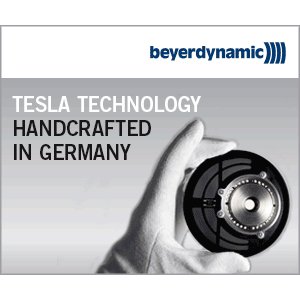 Tesla Technology- Exclusive from beyerdynamic
Headphones with Tesla technology sound louder, have less distortion, exhibit a wider frequency response and sound more precise. In addition, they can reproduce higher sound levels without any distortion. Music sounds cleaner and more transparent, the stage of instruments becomes more tangible, and the output of the device is used even better. Higher sound pressure levels can also be achieved.
Tesla is the unit of magnetic induction or magnetic flux density in the meter-kilogram-second system (SI) of physical units. It was not until 1960 that it was named after the electrical engineer Nikola Tesla. Born in 1856 in present-day Croatia, Tesla is seen as being the grandfather of modern energy generation. With his alternating-current inventions, he made long-distance electrical power transmission possible. Tesla experimented early with the wireless transfer of energy, and transmitted Morse code by wireless over several kilometers years before Guglielmo Marconi's Nobel Peace Prize for the invention of wireless telegraphy.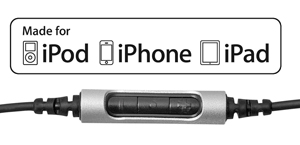 Works on your iPhone and Other Mobile Devices
Being an officially licensed product, you can be sure, that the T 51 i works smoothly on your iPod, iPhone or iPad. With the three-button remote and mic, you can use your T 51 i to control calls and media playback. All functions (except the volume up and down) work on other current smartphones and tablet computers as well, including most current Android devices. It is not compatible with Windows smartphones and tablet computers.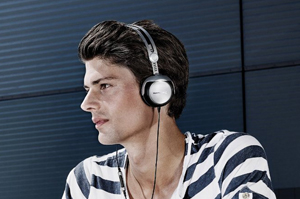 High Quality and Elegant Looks
The shiny beyerdynamic logo on the housing caps stands in sharp contrast with the brushed metal surfaces of the ear-cups. The cable has also been improved to be more stable, and has a satin finish which results in less cable noise. A light champagne tone lends the headphones a very elegant appearance, and raises the T 51 p above the plastic monotony of most – even more expensive – headphones with its all-metal construction.
Perfect to Wear
With its metal fully-adjustable headband and swiveling earcups, the T 51 i fits perfectly on your head and confirms beyerdynamic's long-established reputation for producing headphones with excellent wearing comfort. The ear pads made of super-soft synthetic leather fit the contour of the outer ear thanks to its viscoelastic filling (a memory foam).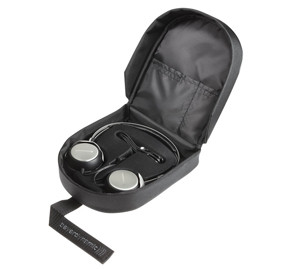 Practical, Even when Traveling
Thanks to the swiveling earcups, the T 51 i folds up compactly and fits in the included rugged nylon carry case. A high-quality 6.35 mm adapter is included for listening on premium hi-fi equipment or headphone amplifiers, an airplane adapter is also included so you can enjoy a superior experience of in-flight entertainment.