AN EXCEPTIONAL PARTNERSHIP
Vive is brought to you by HTC and Valve. Uniting passion, talent, and innovation, Vive delivers on the promise of VR with best-in-class technology and content.
INNOVATION UNITED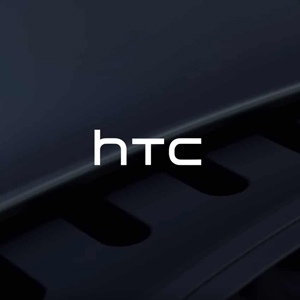 From internationally acclaimed smartphone design to the wild, new world of virtual reality, HTC creates innovation you can see, feel, touch and hear.
With SteamVR, everything you love about Steam is now available in virtual reality. Keep tabs on the newest releases, automatically download game updates, and create and share content with millions of your closest friends on Steam.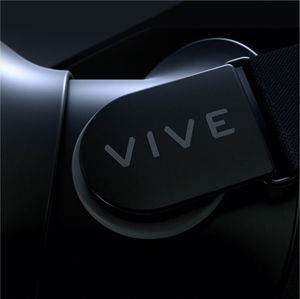 Vive is a first-of-its-kind virtual reality system. Let yourself be visually, physically and emotionally amazed by new virtual worlds filled with awe-inspiring characters, sights and sounds.
CES 2016: Best new tech and gadgets this year
WHAT'S INSIDE COUNTS
Experience room-scale gameplay with precise motion tracking and natural controller gestures. Get a glimpse of the real world when you need it thanks to the front-facing camera. Open apps and games without taking off your headset. This is fully immersive VR.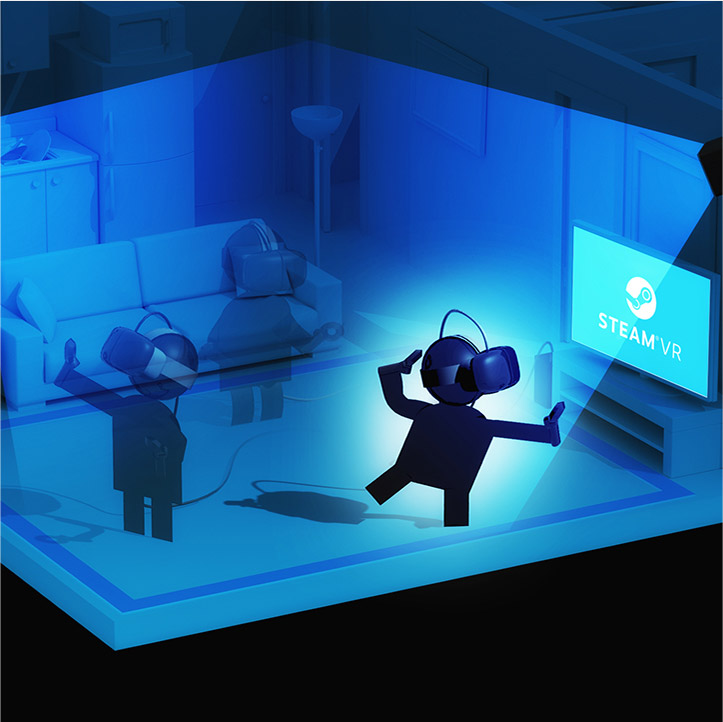 Move, walk, explore and discover. 360° motion tracking means realistic room-scale experiences.
Room-scale experiences, absolute tracking, chaperone guidance and everything you love about Steam, now in VR.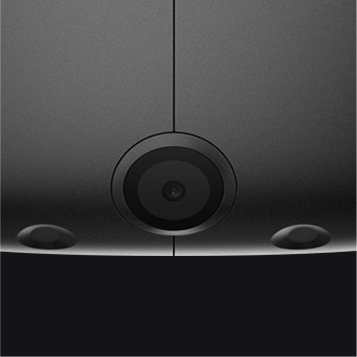 A front-facing camera blends physical elements into the virtual world, and that's just the beginning of what's possible.
THE BEST IN VR CONTENT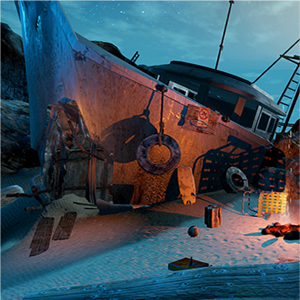 The Gallery: Call of the Starseed
Your missing sister, an ancient machine, and a sinister presence await within The Gallery: Call of the Starseed, a built for VR experience inspired by dark 80's fantasy adventure films. Reach out and touch a forgotten world filled with bizarre characters, curious interactions and awe-inspiring adventure.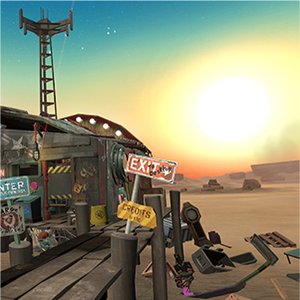 Hover Junkers
A multiplayer shooter built from the ground up for the room-scale VR of Vive. Take control of a mobile floating platform facing enemy fire, while building defences out of scrap. Duck, dodge, and battle enemy players with your friends.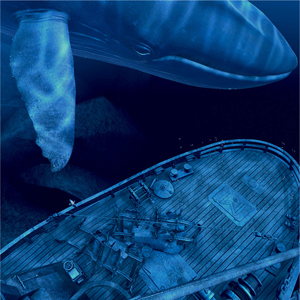 theBlu: Encounter
Designed as a beautiful moment in passing or a memory more than a narrative story. Experience the awe, wonder, and majesty of the ocean through numerous encounters including coming face-to-face with an 80-foot blue whale.
SEE FOR YOURSELF
Everyone gets blown away by the Vive experience. You should be next! Stop by one of our tour locations to try Vive. You'll get to play around with crazy-cool virtual reality games and chat with other HTC aficionados. Believe the hype, get excited and see for yourself what the tech world's raging about.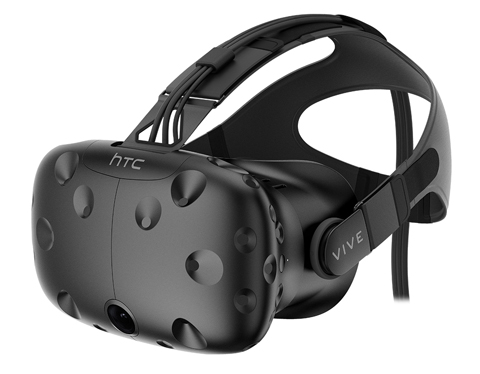 INSIDE THE HEADSET
Once you put on the Vive headset, you're immersed in a world full of surprises. Walk around freely and explore everything–the Chaperone guidance system keeps you safely within the bounds of your play area. Stunning graphics make it feel so real and surreal simultaneously.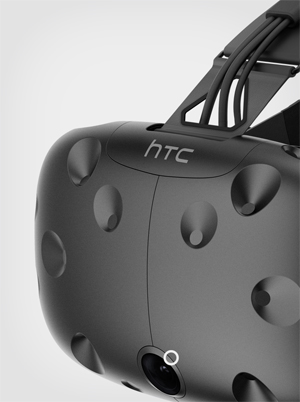 REAL-WORLD AWARENESS
Front-facing camera blends real-world elements into the virtual world.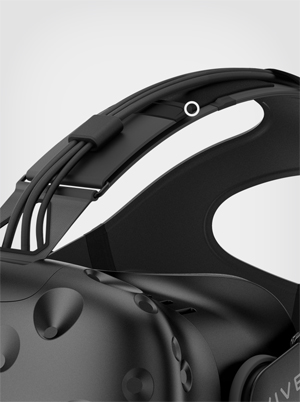 FORM-FITTING COMFORT
Adjustable headset strap provides balanced comfort for extended use.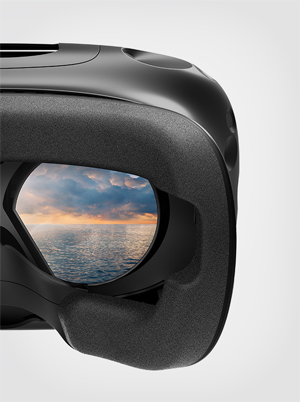 VISUAL IMMERSION
110° field of view for captivating immersion.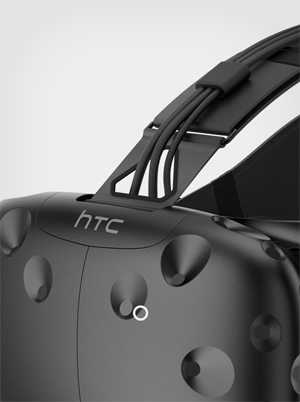 PRECISION TRACKING
32 headset sensors for 360° motion tracking.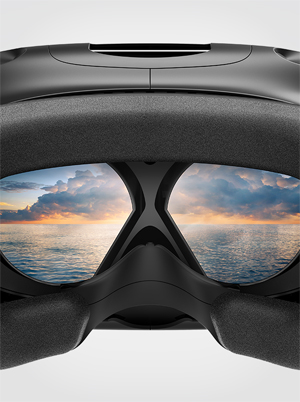 FEAST YOUR EYES
2160 x 1200 combined resolution and 90 Hz refresh rate deliver eye-popping graphics and smooth action.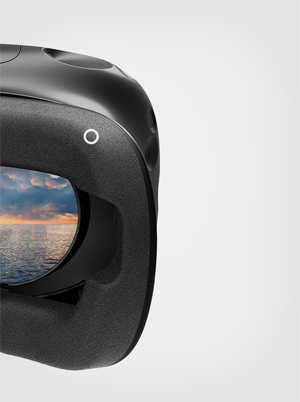 ADJUSTABLE EASE
Interchangeable foam inserts and nose pads provide customized comfort. Fits most eyeglasses.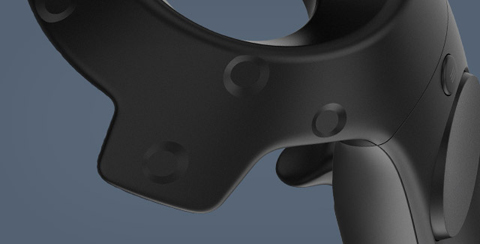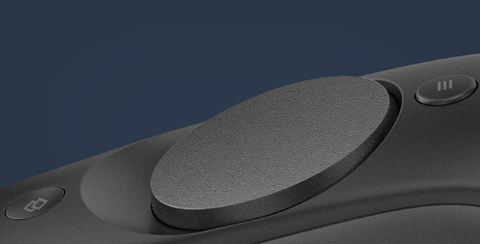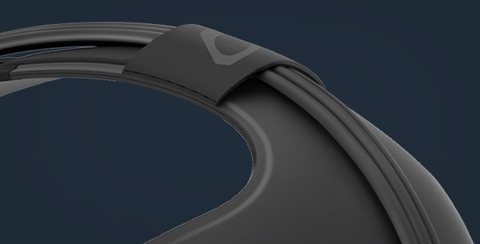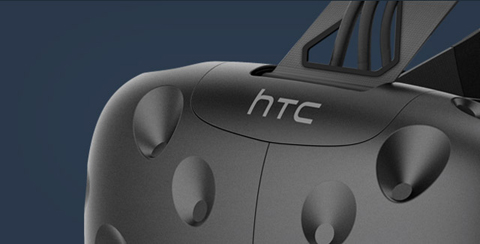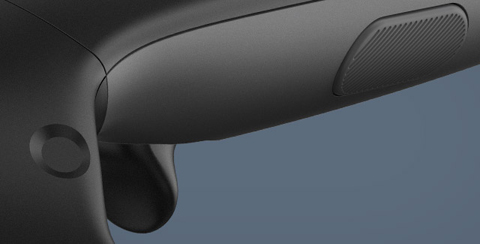 COMPLETE CONTROL
HD haptic feedback and intuitive gestures mean playing games and interacting with the virtual world comes naturally. Vive's two wireless controllers feature 24 sensors for unobstructed movement, meaning you can do more in VR than ever before.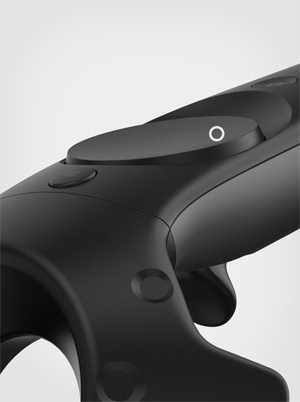 NAVIGATE NATURALLY
Multi-function trackpad provides effortless precision and HD haptic feedback.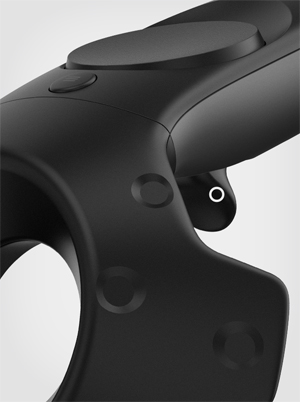 REMARKABLE GAME PLAY
Dual-stage triggers with HD haptic feedback bring VR experiences to a new level.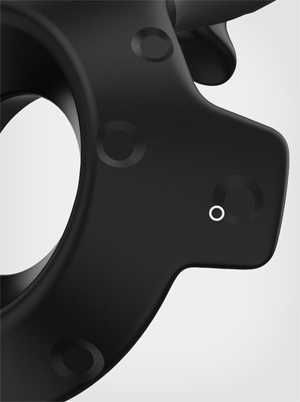 SEAMLESS INTERACTION
Two handheld controllers each have 24 sensors for accurate tracking.
BASE STATION SALVATION
You get 360° motion tracking with Vive thanks to breakthrough base station technology that helps the headset and controllers track their exact location in space. Freely explore and interact with the virtual world. Room-scale VR puts you at the center of everything.
360° AWESOME
Two base stations deliver 360° motion tracking for superior VR experiences.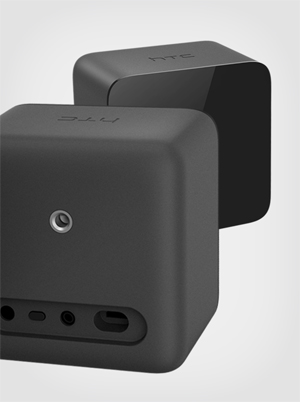 SIMPLY SYNCED
Base stations sync wirelessly and only require a power cable (not pictured).