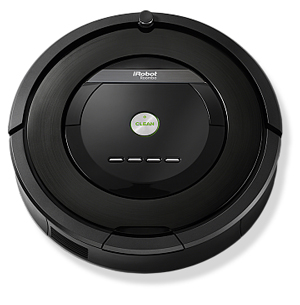 iRobot Roomba® 880 Vacuum Cleaning Robot
The new Roomba 880 features the revolutionary AeroForce™ Performance Cleaning System. Roomba 880 removes up to 50% more dirt, dust, hair and debris from all floor types. The tangle-free AeroForce™ Extractors are virtually maintenance-free, making it even easier for Roomba to tackle daily dirt build-up.
Roomba 880 even cleans one room before moving on to the next for effortless, room-to-room cleaning.