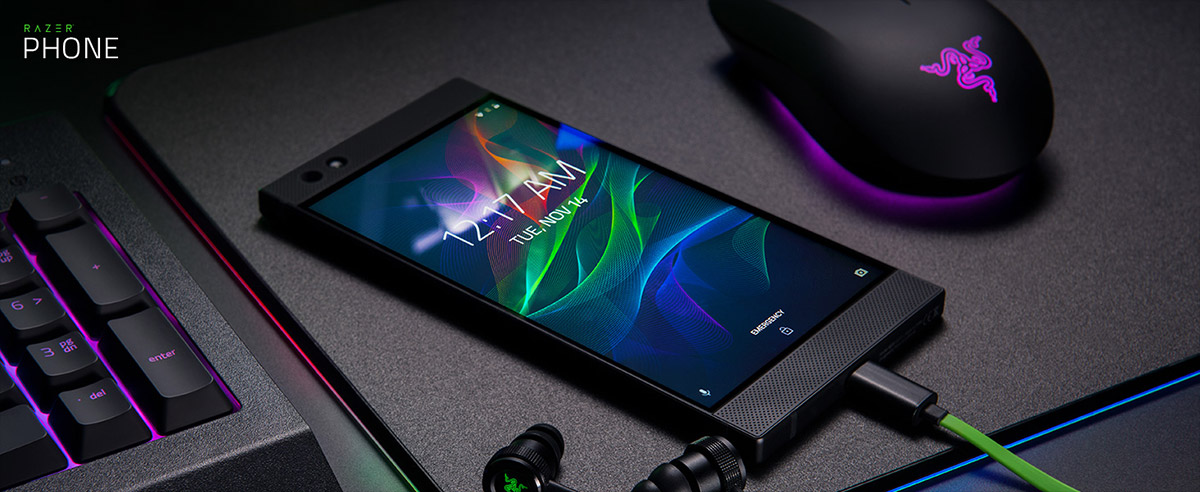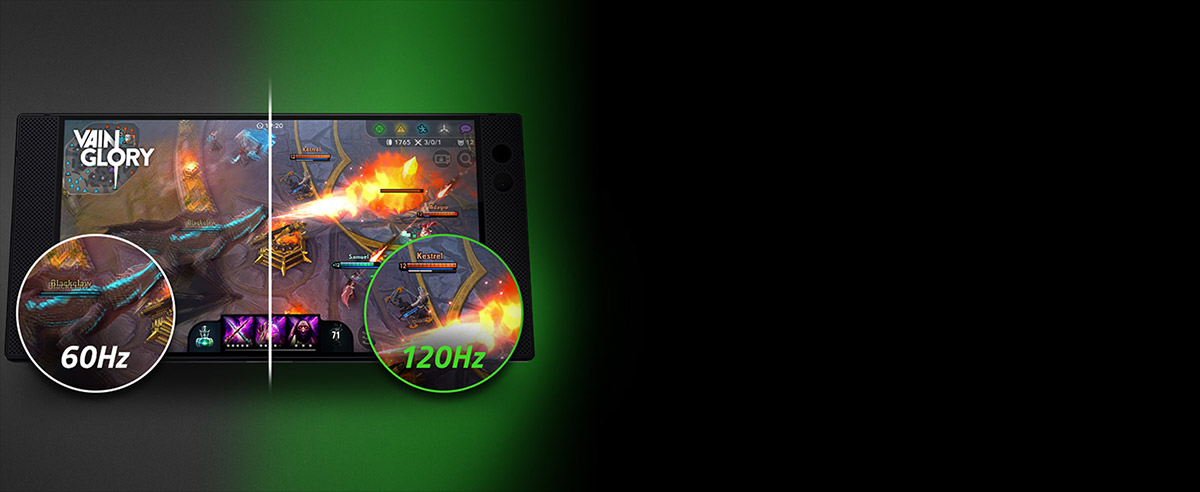 The Razer Phone Advantage
If It's Not 120Hz, It's Not A Gaming Phone
The Razer Phone's display refreshes up to 120 frames per second. The result is super smooth, lifelike motion with zero lag, so you possess the split-second advantage you need get ahead of the competition.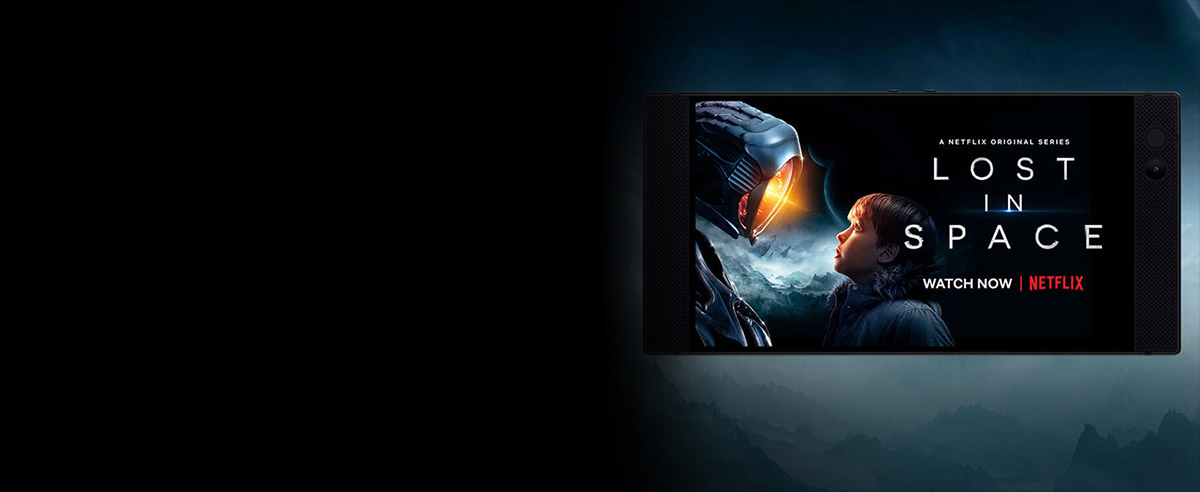 HDR and 5.1 audio
An unparalleled Netflix experience
The Razer Phone supports BOTH HDR and 5.1 surround sound content, and is the best way to watch your favorite Netflix shows on-the-go.
*Netflix streaming membership required. HDR limitations apply. Visit NFLX.IT/HDR.
Watch, Listen, Play
The Ultimate in Mobile Entertainment
Entertainment. It's a huge part of our lives. From movies to music to gaming, we're constantly engaged. And now, we've taken your entertainment to the next level with the Razer Phone.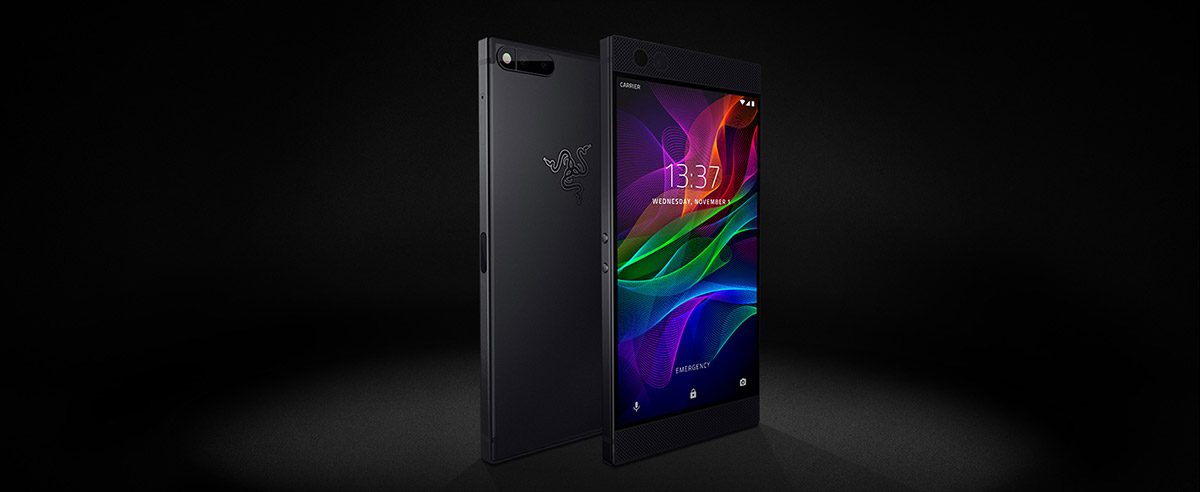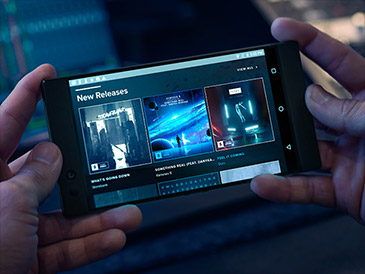 TRUE-TO-LIFE CINEMATIC AUDIO
Enjoy cinematic audio via front-facing stereo speakers powered by Dolby ATMOS, or THX certified, audiophile-quality music over your headphones.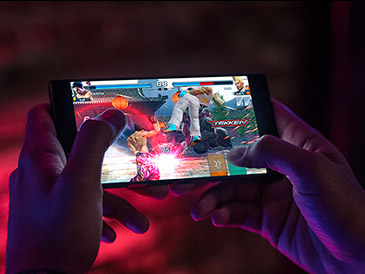 PERFORMANCE OPTIMIZED DESIGN
Experience lightning-fast performance with the Qualcomm Snapdragon 835 and 8GB of RAM, and best-in-class thermal design.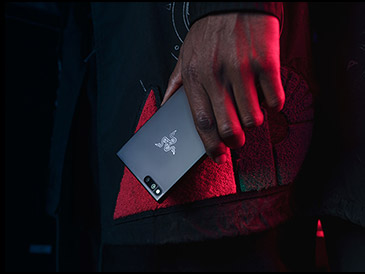 IT JUST KEEPS GOING
Equipped with a 4,000 mAh battery and Qualcomm Quick Charge 4+, the Razer Phone provides the absolute freedom to watch, listen and play as much as you want.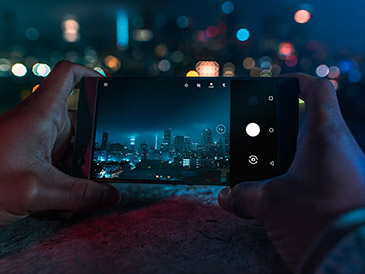 A CAMERA FOR ANY OCCASION
With 12MP dual cameras, you have complete versatility whether you're snapping a group shot or zooming in on the action. And with a dual tone flash, colors always look balanced and natural.
Razer Phone Tempered Glass Screen Protector
Keep your screen scratch-free with an anti-shatter layer, and anti-fingerprint and oleophobic coating to reduce smudges. Measures in at 0.3mm to maintain a smooth and natural scrolling experience.
Razer Phone Word Case
Protect your Razer Phone from wear and tear with a durable, soft touch silicone case. Available in three distinct colors (black, white, Razer green) to fit any style.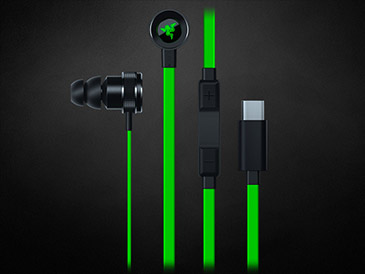 Hammerhead USB-C
USB Type-C connector, a custom-tuned DAC for clean, unprocessed audio, and flat cables for tangle-free storage provide big, epic sound. Anywhere you are.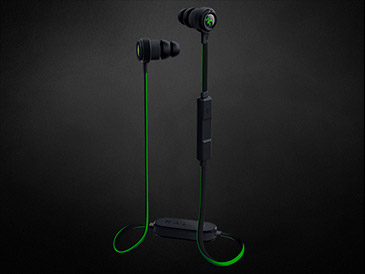 Hammerhead Bluetooth
Custom-tuned 10mm drivers, impressive battery life, and an iOS and Android compatible in-line remote with mic for anywhere life takes you.