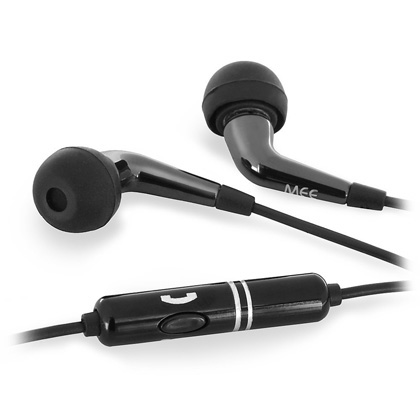 MEElectronics Ceramic In-Ear Headset with Remote for iPhone & Smartphones
Ceramic housing looks as great as it sounds! The CC51P uses a new 6.0mm micro-driver that delivers full, accurate, detailed sound and, in the ceramic housing, eliminates resonance that might cause distortion-inducing harmonics.
With the driver being located very close to the ear, driver size does not limit reproduction of full range sound. Ceramic is an extremely durable material that does not resonate like other housings, resulting in a very clean, clear, ear-pleasing sound, while looking fantastic and holding up extremely well to wear and tear.
The P version includes an inline microphone and single button remote for use with iPhones, iPods, iPads, Macs, select Android and other Smartphones.
The clarity series in-ear headphones reproduce music that is clear and accurate sounding with good detail and enough bass to please most, yet not overpower the rest of the spectrum.