The Fujifilm X20 Digital Camera is a compact point and shoot camera great for everyday use. It inherits the high-precision lens and refined design from the popular X10, while featuring substantially improved performance. With a new X-Trans CMOS II sensor and EXR Processor II, the X20 offers hi-speed features, including AF speeds as fast as 0.06 seconds, shooting intervals of 0.5 seconds, and a shutter time lag of 0.01 seconds. Its newly-developed Advanced Optical Viewfinder provides real-time shooting data, ensuring improved usability and a bright view.


Easy-to-View "Real Time" Shooting Data Display "Advanced Optical Zoom Viewfinder"
---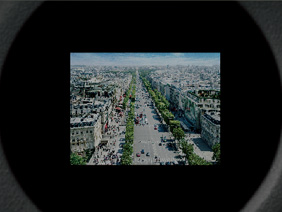 Conventional optical viewfinder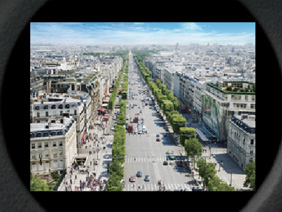 Fujifilm X20's optical viewfinder
Comprising two aspherical lenses, two glass prisms, and other high performance optical elements, the real-image optical zoom viewfinder delivers 85% coverage and a 20° horizontal apparent field of view with amazing optical clarity. Integrated in less than 1mm of space in the viewfinder configuration, the Digital Trans Panel, an ultra-thin LCD panel not only maintains the brightness of the optical viewfinder, but also provides a clear display of the focus area, shutter speed, and other shooting information so you can compose your shot without taking your eye away from the viewfinder.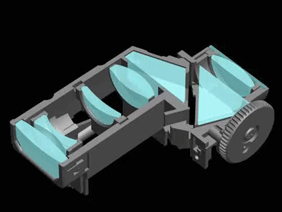 Structure of Advanced Optical Viewfinder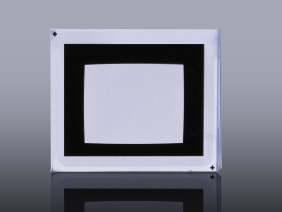 Digital Trans Panel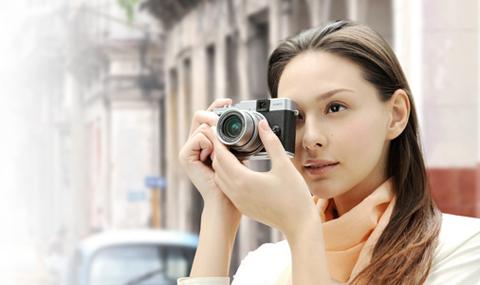 Focused on Bringing You the Ultimate Image Quality. 2/3-Inch 12M X-Trans CMOS II Sensor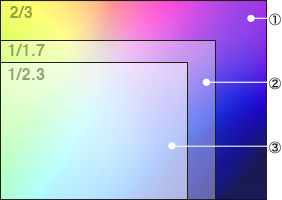 Large 2/3-Inch X-Trans CMOS II Sensor
Featuring Fujifilm's bespoke pixel array, the Fujifilm X20 captures high quality images with its large 2/3-inch X-Trans CMOS II sensor. And you'll be able to enjoy high-speed continuous photography and Full HD movie shooting thanks to the high performance CMOS element of the sensor.
1: 2/3-inch 12M X-Trans CMOS II Sensor
2: 1/1.7-inch Image Sensor
3: 1/2.3-inch Image Sensor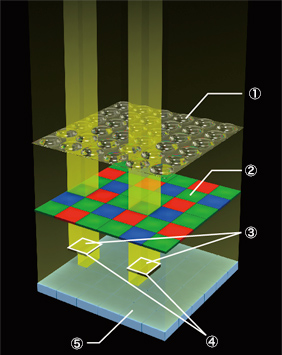 OLPF-Less Architecture and 2/3-Inch 12M X-Trans CMOS II Sensor Processing Capture Your World with Crystal Clarity
Originally developed by Fujifilm for the Fujifilm X20, the 2/3-inch X-Trans CMOS II sensor inherits the same architecture and features of the high performance sensor found in the acclaimed Fujifilm X-Pro1 flagship model. Adoption of BSI (backside illumination) technology enables the successful incorporation of phase detection pixels into the array without affecting sensitivity performance- the key to Fujifilm X20's high-speed AF.
1: Microlenses
2: X-Trans Color Filter
3: L/R Light Interception Filter
4: Phase Detection Sensor / Green Filter Pixel
5: Photodiode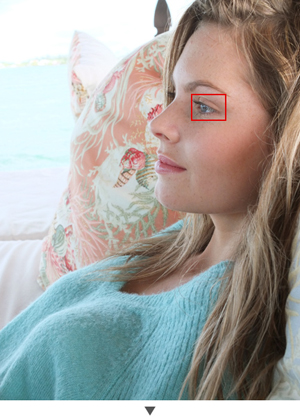 Advanced Technology and Processing Help Transfer the Power of the Lens into True to Life Photos.
X-Trans CMOS II adopts an original color filter array with a highly random pattern, eliminating the need for an optical low-pass filter (OLPF), which is used in conventional systems to inhibit moiré at the expense of resolution. This lets the sensor directly capture the high resolution performance of the Fujifilm X20 lens. Also exploiting the enhanced performance of the EXR Processor II, Lens Modulation Optimizer (LMO) factors are calculated to compensate for aberrations and diffraction blur that occur when light passes through the lens and then are applied to produce images with amazing sharpness.
Switching Between Phase Detection and Contrast AF, New Intelligent Hybrid AF Autofocuses in as Fast as 0.06 Seconds
Depending on the scene, Intelligent Hybrid AF instantly switches between high-speed phase detection AF and contrast AF, which can focus on the subject even in dark scenes. Applying the fastest algorithm according to the targeted subject and scene, it can bring your subject into clear focus in as fast as 0.06 sec.* so those priceless moments are clearly and crisply caught by your lens.
---
High Performance Mode
Ultra fast 0.06 sec.* AF and more. From instantaneous autofocusing in as fast as 0.06 sec.* to enhanced LCD monitor brightness, this mode lets you enjoy the ultimate performance of the Fujifilm X20.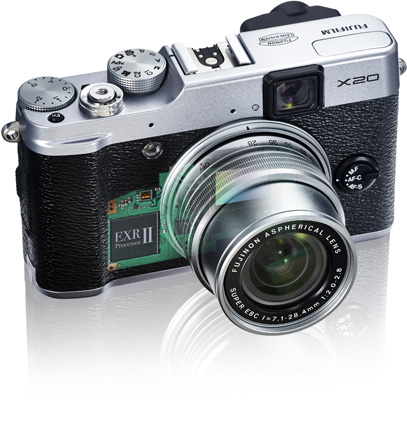 Luxury Design
Every look deepens your attachment to this camera. Every touch excites your curiosity about its potential. The design and choice of materials are meant to anticipate your heart's every desire and enhance your enjoyment of photography. With the Fujifilm X20 as your companion every moment of every day, the adventure goes on.
---
Advanced performance in a compact body.
High optical zoom performance and the freedom to enjoy it anytime, anywhere - this is the essence of Fujifilm X20 photography! Less than half the depth of conventional mirrorless cameras, the compact Fujifilm X20 body is a slim 56.8mm including the retracted lens. Designed to be your constant companion, the lightweight compact form easily slips into your bag or pocket.
Lightweight and strong die-cast magnesium body
Made from strong, yet lightweight, die-cast magnesium, the Fujifilm X20's top and base are not only essential components, but also create an air of solid authority and enhance the feel of the product and your pride of ownership.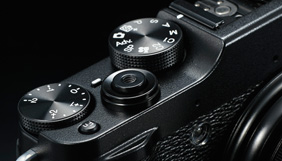 The precision-milled metal zoom ring and dials provide the feel of quality and the pleasure of intuitive operation.
Milled from solid metal to exacting measurements, the zoom ring, mode dial and exposure compensation dial provide visible and tactile confirmation of the quality of the Fujifilm X20 experience. The superb grip of the knurled dial finish, the sensation of just the right torque when you twist them and the satisfying "click" at each aperture step add up to smooth operation without needing to move your eye from the viewfinder.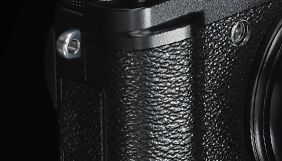 Leather-like finish delivers high quality looks and durability
Compared with real leather, synthetic leather is the practical choice that promises resistance to the elements and higher durability.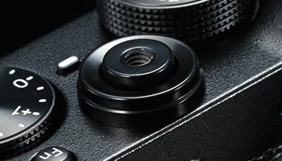 Satisfying Shutter Sensation
You can even choose from 4 shutter sounds: "Mirror Up," "Focal Plane," "Lens Shutter," or "Silent."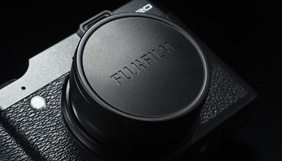 Metal Lens Cap
Coordinating with the texture of Fujifilm X20's metal body, the aluminum lens cap looks the part and fits snugly thanks to its fabric liner attached to its step-machined inner surface.
"Made in Japan" - the Mark of Premium Quality
Each and every part of this camera is the product of high precision engineering and the highest quality standards.
Graphical User Interface lets you focus on the shot.
As you adjust the zoom ring or turn the command dial, the Fujifilm X20's graphical interface displays changes in the focal distance, aperture value and shutter speed in real time. Also the minimized number of icons and other indicators in the display lets you see you all the information you need free from distractions, so you can concentrate on the shot.
---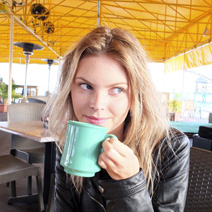 High Contrast LCD Monitor
Featuring a bright, high contrast, 2.8-inch 460K-dot LCD monitor which lets you comfortably compose and preview your shots. With its ultra-wide viewing angle, you can hold the camera high or low to frame your shot, and later let everyone gather around to enjoy the results.
Bright F2.0 - F2.8 FUJINON 4X Manual Optical Zoom Lens
The lens features superb F2.0 - 2.8 brightness and a 4x optical zoom that promises high-resolution optical performance across the entire range from 28mm* wide angle to 112mm* telephoto. From the aspheric and ED lenses to high-refractive index lens, every element in the design is made from high-performance optical glass and treated with a multi-layer HT-EBC (High Transmittance Electron Beam Coating) for high resistance to ghosting and lens flare.
Signature Color Expression by Fujifilm
Explore the Beautiful Tonality of Film Simulation Modes
Just like choosing the ideal film for your creative direction, this powerful mode lets you simulate the film color and tonal qualities of Fujifilm's acclaimed color reversal films: the natural look of PROVIA, the dramatic tonality and vivid colors of Velvia, and the soft tones and beautiful skin color reproduction of ASTIA. Faithfully reproducing Fujichrome color quality loved by professional photographers, Film Simulation transforms your vision into masterpieces of color expression. You can also replicate the timeless beauty of monochrome film photography with a selection of monochrome of filters.
Every detail captured with gentle tonality.
PRO Neg.Std
Beloved of studio portrait photographers, the look of professional color negative film is replicated in the exceptionally soft and smooth skin tonality of PRO Neg.Std. In outdoor shooting, this mode exquisitely captures even subtleties in the atmosphere of the scene and produces a photo with extremely soft tones.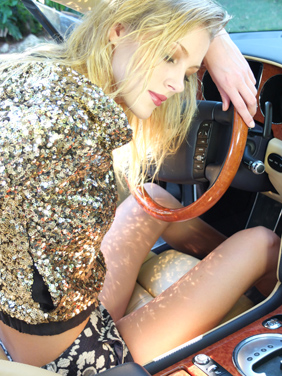 Vivid with dramatic moment.
PRO Neg.Hi
PRO Neg.Hi simulates the other essential film of professional photographers. Developed for subjects in motion and constantly changing conditions, PRO Neg.Hi brings out subtle color contrasts even in pale light. While preserving natural soft skin tones, it reproduces harder gradations in the background. When you anticipate an encounter with a dramatic moment, this is the film simulation mode to have at ready!
Versatile Functions
Film Simulation Mode
Enjoy the exceptional definition of Full HD Movie Shooting!
Artistic photography made fun and simple; Advanced Filters
Multiple Exposure — Expand your range of photographic expression.
RAW Shooting
Exposure Control
Focusing
ADVANCED SR AUTO
Motion Panorama360
Intelligent Digital Zoom
ISO Sensitivity
Flash
White Balance Setting
Powerful Built-in Auto Bracketing Functions
Customization functions
What's in the Box