The Sansa® Clip Zip™ is a compact MP3 player perfect for joggers, commuters, and other active music listeners. The Clip Zip supports a wide range of digital audio formats, and boasts premium features such as an integrated FM radio, built-in voice recorder, and a stopwatch, all at an affordable price. The Clip Zip's innovative clip design makes it easy to take your tunes everywhere you go.
Sansa® Clip Zip™ - Quick Look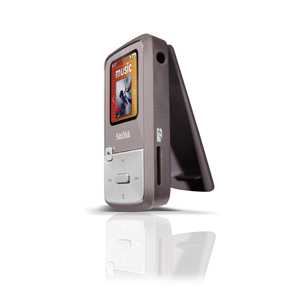 Lightweight clip design attaches securely to clothing; designed for use during exercise
Plays music, audiobooks, and podcasts; has broad compatibility with various audio formats
Built-in FM radio receiver, stopwatch, and voice recorder
Intuitive graphical interface for easy music library navigation
Rechargeable battery lasts up to 15 hours
Measures a compact 2.25 x 1.42 x 0.58 inches

See the Clip Zip in action!


Smartly Designed for Exercising and Commuting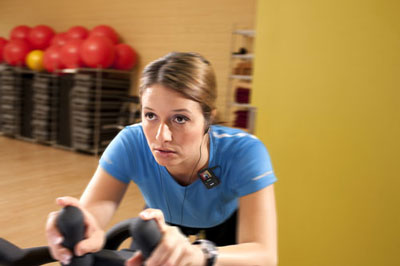 The Sansa® Clip Zip™ is an ideal accessory for active music listeners, incorporating an integrated clip design that securely fastens to a bag or clothing. The light and compact player measures just 2-1/4 inches tall and weighs less than 16 grams, and the rechargeable battery lasts up to 15 hours on a single charge.
Runners, athletes, and others who want to enjoy music on the move will find the small Clip Zip easy to carry, and will rarely have to worry about charging the battery. The Sansa Clip Zip lets you clip and go.
Integrated FM Radio, Voice Recorder, and Stopwatch
The Sansa® Clip Zip™ offers premium features that make it more than just an MP3 player. These features include a recordable FM radio, voice recorder, and stopwatch.
The integrated FM radio lets you listen to, and even record, your favorite music stations if you get bored with the music on the player. The built-in microphone and voice recorder let you record anything from lectures to concerts to spoken reminders for yourself. Additionally, athletes and runners who like to time their workouts will appreciate the integrated stopwatch.
Compatible with Wide Range of Audio Formats and Services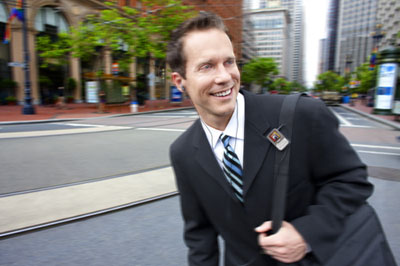 The versatile Sansa® Clip Zip™ is compatible with a wide variety of digital audio formats, including MP3, WMA, secure WMA, Ogg Vorbis, FLAC, and AAC files (for listening to non-DRM iTunes audio files). The Sansa Clip Zip is optimized for use with music downloaded from music services such as Rhapsody, eMusic, and Napster. In addition to music, it also plays audiobooks and podcasts.
Full-Color Screen with Easy-To-Use Interface
The Sansa® Clip Zip™ features a 1.1-inch color screen with an easy-to-use graphical user interface that allows for easy navigation of your music collection. Song playback is controlled using a set of front-panel buttons.
The bright, backlit screen is easy to see and provides at-a-glance information such as time, battery life, and song information. Album art is rendered in vibrant detail for music lovers.
Memory Card Slot for More Storage
A microSD/microSDHC card slot lets you expand your player's capacity when you need more than the onboard memory. By using memory cards, you'll be able to carry more songs around with you.
Choose Your Favorite Color!
SIZE:
4 GB
4 GB
4 GB
4 GB
4 GB / 8 GB
4 GB
4 GB / 8 GB
MP3:
Hours of music
60
60
60
60
60 / 120
60
60 / 120
Number of songs
1,000
1,000
1,000
1,000
1,000 / 2,000
1,000
1,000 / 2,000
WMA:
Hours of music
128
128
128
128
128 / 256
128
128 / 256
Number of songs
2,000
2,000
2,000
2,000
2,000 / 4,000
2,000
2,000 / 4,000
Minimum System Requirements and Warranty Information
The Sansa Clip Zip requires Windows Media Player 10, a CD-ROM, Internet access, and a USB 2.0 port for playlist creation, synchronizing, downloading, and installation. One-year limited warranty.
Package Contents
Sansa Clip Zip MP3 player, USB 2.0 transfer cable, earphones, starter CD, and user guide.