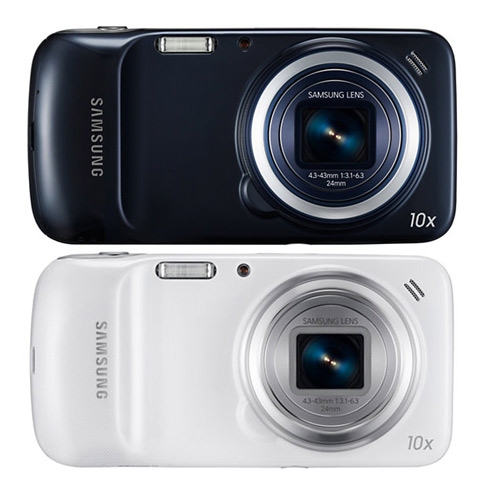 Samsung Galaxy S4 Zoom SM-C101
Do it all and miss nothing with the next phase in imaging smartphones. Controlled by the revolutionary zoom ring, the Galaxy S4 zoom is a no-compromises smartphone and camera that sets new standards for versatility and control. The zoom-ring control lets you share a photo during phone calls, control the optical zoom, and launch the camera. Capture life's greatest moments in breathtaking detail with a super-fast, super-sensitive 16MP CMOS sensor. The Galaxy S4 zoom even guides you to the best locations for picture-taking — anywhere in the world. Powered by the latest Android OS and featuring precise control of all picture-taking and communications functions, the Galaxy S4 zoom lets you do more with your life.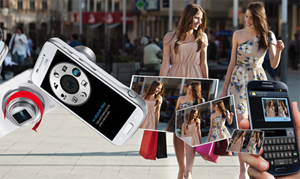 In-Call Photo Share
Do it all at once – take a photo of anything that catches your eye and share it instantly while talking on the phone.
---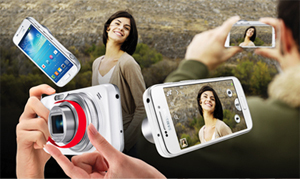 Quick Camera Launch
Turn your smartphone into a precision camera with a quick twist of the zoom ring and never miss a moment again.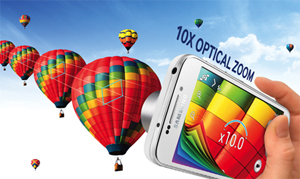 10X Optical Zooming
Get up close to the action, no matter how far away you are to capture professional quality photos with ease.
---
16MP BSI CMOS Sensor
Thanks to a super-sensitive sensor, now you can easily capture beautiful photos even in low-light situations.
---
Optical Image Stabilization
Shooting in a hurry doesn't have to mean shooting blurry. The Galaxy S4 zoom's Optical Image Stabilisation (OIS) system gives images crisp focus, even if you're not perfectly still. Don't miss a shot worrying about the right conditions. Click with confidence and create photos and video that come out sharp and clear — even in low-light situations, when zooming in for a shot, or while you're on the move.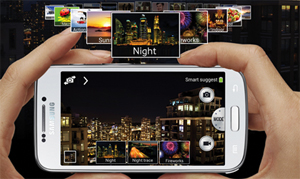 Smart Mode Suggest
It automatically recognises the scene you want to capture and recommends the best settings from 25 smart modes
---
Photo Suggest
Imagine how wonderful it will be to have instant access to huge libraries of images taken by fellow photographers, so that you compose and take the best shots every time.