Safer driving is in your future with the new IOGEAR Solar Bluetooth Hands-Free Car Kit Multi-Language Version, never get blind sided by unwanted calls again!
Enjoy true hands-free freedom with IOGEAR's Solar Bluetooth Hands-Free Car Kit. This road-companion enables you to wirelessly place and receive calls on your Bluetooth-enabled mobile phone while keeping your eyes on the road and your hands on the steering wheel when driving. The kit's integrated solar panel harnesses the solar energy to help it recharge on the go. The Bluetooth Hands-Free Car Kit is compliant with Bluetooth 2.1 +EDR specification and supports headset and hands-free profiles. The product also supports multiple languages for voice announce. The kit ships with User Guide in English, French & Spanish.
The new IOGEAR Solar Bluetooth Caller Announce Hands Free Car Kit, the smartest product under the sun!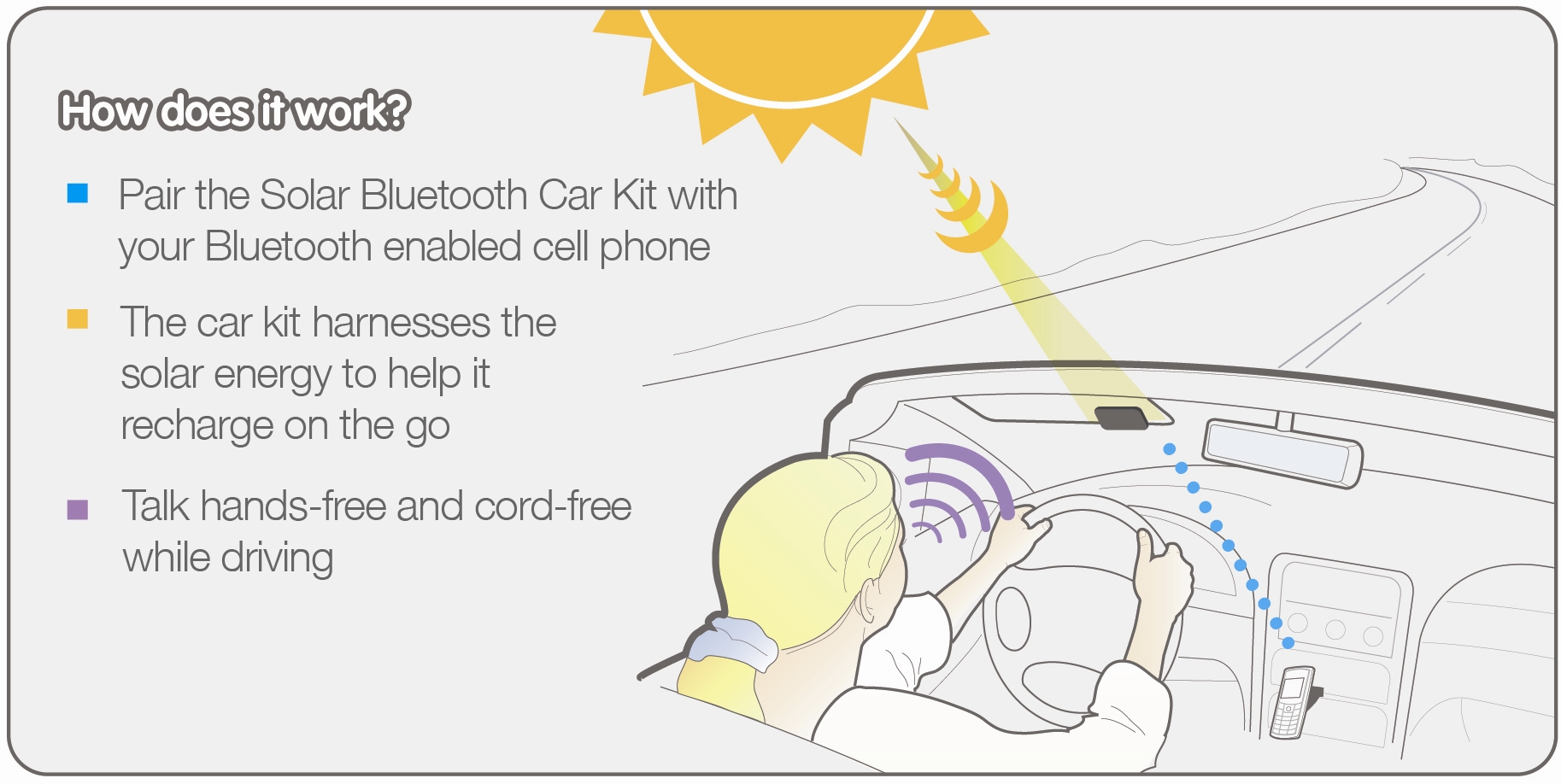 Solar-powered The IOGEAR GBHFK231W6 charges itself using the integrated solar panel, eliminating the need for bulky adapters and messy cables.
High Performance with Bluetooth 2.1 + EDR The IOGEAR GBHFK231W6 features the latest Bluetooth 2.1 technology with EDR for enhanced audio transmission between connected device, lower power consumption and easy connection.
Crystal Clear Sound The IOGEAR GBHFK231W6 features superior echo cancellation and noise reduction functions for crystal clear communications.
11-13 Hours of Talk Time The IOGEAR GBHFK231W6 provides a long continuous talk time of 11 to 13 hours on a full charge to liberate you from the hassle of frequent battery recharges.
Warranty, Returns, And Additional Information