OtterBox Defender Black Case For iPhone 5 - 77-21908

There are few names iPhone users trust as much as Otterbox. The company's cases and gloves protect fragile smartphones from almost any type of harm, including cracked screens, scratched bezels and water damage. The iPhone 5 Otterbox Defender series provides the ample security that consumers have come to expect.

The Otterbox cases are composed of rubber shells. The durable material absorbs impacts and damage so that an iPhone isn't harmed when bumped or dropped. The outer body also features grips to prevent accidental slips while smartphones are in use. The iPhone's buttons are still functional underneath the rubber exterior.

The Defender cases have inner cushions because iPhones can be damaged, even while encased in rubber. The additional layer prevents internal components from being jostled out of place during an accident.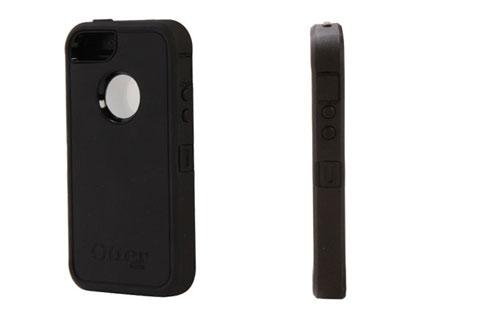 Unlike other lines of protective cases, Otterbox's series features built-in screen protectors. The display is one of the iPhone's most fragile components and requires extra protection. A Defender case features a rigid plastic screen that covers the display to guard against cracks and scratches. Additionally, the covers are smudge-proof so that the HD displays are always vivid.
iPhone users frequently forget about their smartphones' ports. Dust particles can easily work into headphone and charger jacks and harm internal components. Fortunately, the Otterbox Defender case features port covers. Whenever a slot isn't in use, a rubber stopper can be inserted to prevent any particles from lodging themselves inside an iPhone 5.
The cases aren't unnecessarily bulky either. An Otterbox Defender is slim and barely adds any weight so that an iPhone is still convenient and easy to carry. There is also a belt clip so that users don't have to keep their smartphones in their pockets or handbags.