Family Size 1.2 Cu. Ft. Genius Prestige Countertop or Built-in Microwave Oven with Inverter Technology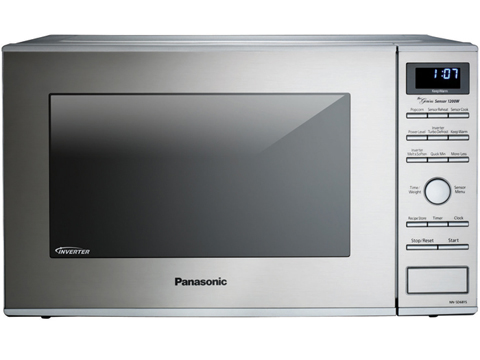 1200W High Power
Inverter Technology
Inverter Turbo Defrost
One-Touch Sensor Cook and Reheat
Blue LED Display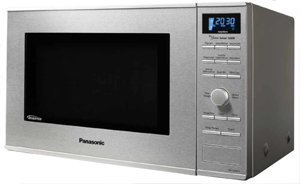 Genius Prestige Microwave
With the touch of our Sensor Cooking button, this microwave takes the guesswork out of creating a great meal by automatically setting power levels and adjusting cooking or defrosting times. The sensor measures the amount of steam produced during cooking and signals the microprocessor to calculate the remaining cooking time at the appropriate power level automatically.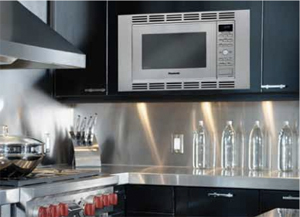 Technology
Panasonic Inverter Technology perfects the art of cooking with microwave ovens, delivering delicious flavor, excellent color, superb shape and texture in the foods you cook. The consistent delivery of microwave energy means delicate foods can simmer without the edges and surfaces overcooking. Foods have the look, nutrient level and taste you expect - without the wait!
Inverter Turbo Defrost™
Panasonic evolved the Turbo Defrost™ feature, which allows you to defrost foods even faster than previous Panasonic Auto Defrost. Panasonic Inverter Turbo Defrost technology is an advanced microwave sequencing system using the inverter continuous-power delivery method.