Panasonic NN-SD372S Countertop Microwave Oven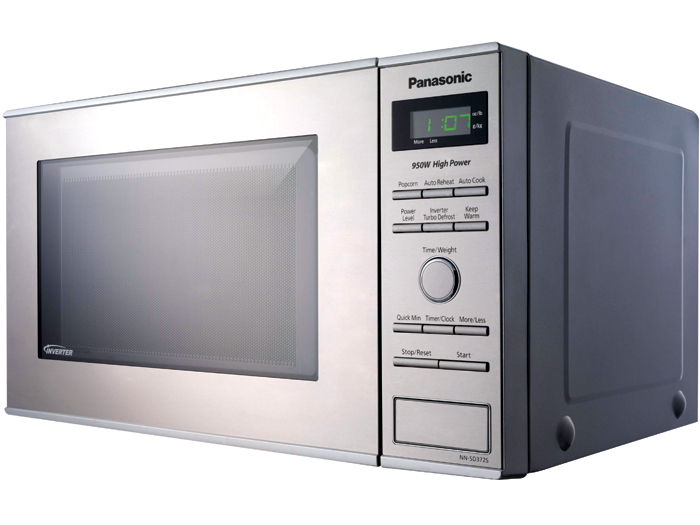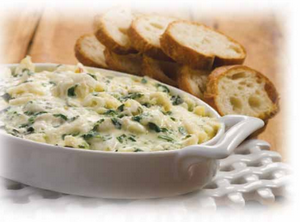 Inverter Technology
Panasonic Inverter Technology perfects the art of cooking with microwave ovens, delivering delicious flavor, excellent color, superb shape and mouth-watering texture in the foods you cook. The consistant delivery of microwave energy means delicate foods can simmer without the edges and surface overcooking. Foods have the look, nutrient level, and taste you expect - without the wait!
Inverter Turbo Defrost™
Panasonic inverter Turbo Defrost technology is an advanced microwave sequencing system using the inverter continuous-power delivery features.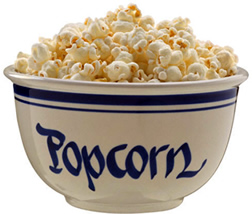 Quick Minute Feature
The one-touch button allows you to automatically set the time by 1-minute increments.
Compact Design
Attractive and compact, the microwave fits in even the smallest of kitchens without sacrificing internal cooking capacity.
Auto Cook & Reheat
The Auto Cook button adjusts power levels and calculates cooking and reheating times automatically for various food types.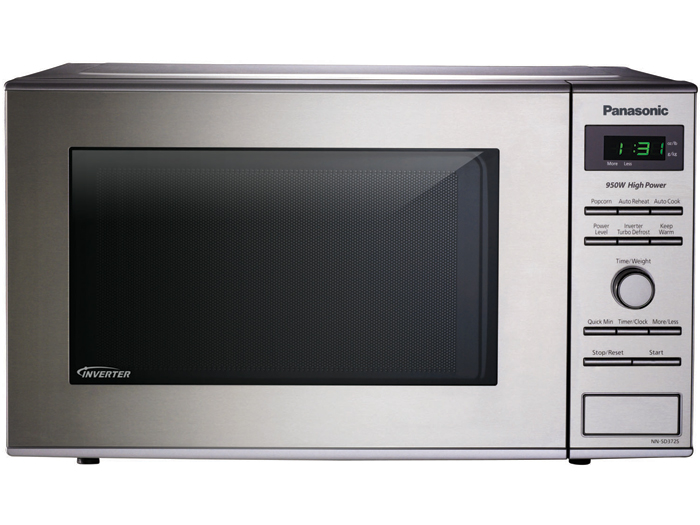 Pop-Out Dial
With a spin of the dial, the easy-to-use pop-out dial is a welcomed departure from the standard keypad.
Keep Warm Feature
A pulsing delivery of very low microwave power keeps food temperature at a constant level - without overcooking.
Specifications:
Type:
Compact
Installation:
Counter Top
Oven Capacity:
0.8 Cu. Ft.
Cooking Power:
950 Watts
Turntable Diameter:
11 1/4"
Panasonic Technology:
Inverter
Color:
Stainless Steel
Control Panel:
Pop-Out Dial with Button Panel
Display Panel:
4-Digit Display
Power Setting:
10 Levels
Multi-Stage Cooking:
3 Stages
Power Requirements:
120V 60Hz
10.2A, 1200 Watts
AC Only
Unit Dimensions (H x W x D):
11 x 19 3/16 x 14 13/16 inches
Interior Dimensions (H x W x D):
8 1/8 x 12 3/8 x 13 7/8 inches