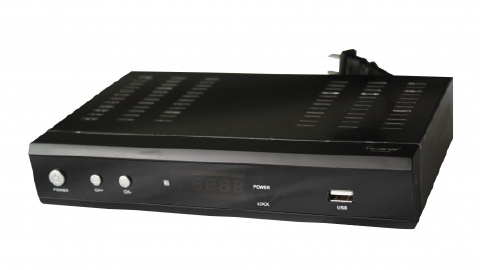 IVIEW-3500STBII is a true multimedia device which brings convenience and savings to home entertainment. This space-saving petite box can do great things as it brings comfort to homes and delivers an all-in-one multimedia experience.
Description
From Analog to Digital!
Why replace your old TV? IVIEW 3500STBII will convert digital signals to your analog TV. Why pay exorbitant cable subscription fees? IVIEW 3500STBII supports OTA (Over-the-Air) and has a QAM tuner built-in. QAM stands for Quadrature Amplitude Modulation. IVIEW3500STBII has the capability to pull certain unencrypted digital cable channels (also known as "in-the-clear" channels), watch them on your television without using any additional set-top box for which you'd have to pay a monthly subscription.
Record All Your Favorite Television Shows!


No qualms on QAM - you can even record video through the use of a hard drive! Play all your music, videos, or even movies from your USB flash or HDD drives. Watch them in high definition from your big screen televisions.
On other countries where analog signals are still present, this Box will allow you to still watch analog channels through channels 3 or 4 by way of its analog pass-through capabilities.
High Definition!


Watch video on any resolution - 1080p, 1080i, 72-p or even 576p. Enjoy the luxury of high definition by connecting an HDMI Cable from the 3500STBII HDMI output to your television.
And Much, Much, More!


3500STBII is a universal media player and automatically recognizes most of the popular video or audio file formats, eliminating the need to purchase any other video player.
All the above and other features such as Parental Control, EPG, Signal Quality Indicator, Closed Captioning are there in a fully functional remote control.