Harman Kardon AVR 1510

This 375W, High-Performance, 5.1-Channel A/V Receiver Makes Your Music, Movies and Shows Sound Better than Ever

No matter how you plan on connecting your HD cable set-top box, Blu-ray player or media consoles, you want the best picture quality and sound. And simple connections. The Harman Kardon AVR 1510 is a 5.1-channel, 375W, networked audio/video receiver that gives you four 3D-ready HDMI inputs – plug them in once to experience all your entertainment with precision and clarity. With DLNA 1.5, you can stream audio from your networked devices, and built-in vTuner Internet radio connects you to a whole world of online audio entertainment. And thanks to Harman GreenEdge certification, it's lightweight. You'll experience true Harman Kardon power, while reducing the impact on the environment.
Harman Kardon AVR 1510 at a glance:
75W x 5 channels
Integrated Green Edge technology
DLNA 1.5 network connectivity
Built-in vTuner Internet radio
Four 3D-ready HDMI inputs
Front-panel USB port for connection to Apple products or USB sticks
Dolby TrueHD and DTS-HD Master Audio decoding
Color-coded connectors and speaker connections
Multidevice, programmable remote control
---

Key Features

Integrated Green Edge technology
The Harman GreenEdge logo assures you that the AVR 1510 is designed for the environment without compromising the premium performance for which Harman products are known. Thanks to an advanced power supply, the AVR 1510 can deliver high-quality audio in a small, light chassis that uses less metal and plastic. The small design means that less fuel is used in transportation, with the end result being a lower carbon footprint.

DLNA 1.5 Network Connectivity
The AVR 1510 is DLNA 1.5 compliant, which gives you the option to deliver audio/video content over your home network via compliant devices such as smartphones, tablets and personal computers.
Built-in vTuner Internet Radio
The AVR 1510 features vTuner Internet radio to connect you to a whole world of online audio entertainment. As soon as it's out of the box, you can stream over-the-air radio stations from around the globe as well as stream from a wide range of Internet-only radio stations.
---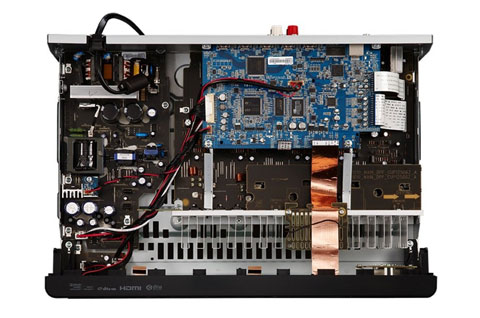 Four 3D-Ready HDMI Inputs
The AVR 1510 gives you multiple options for audio playback with its front-panel USB port. Simply connect an iPhone, iPad or USB stick to play your stored tracks through your home entertainment system. The integrated USB port charges your iOS devices, too.
Front-Panel USB Port for Connection to Apple Products or USB Sticks
Hear how truly amazing your streaming music can sound. AirPlay allows you to stream audio content from your iOS devices and from iTunes through your AVR 2700 for superb audio.
Dolby TrueHD and DTS-HD Master Audio decoding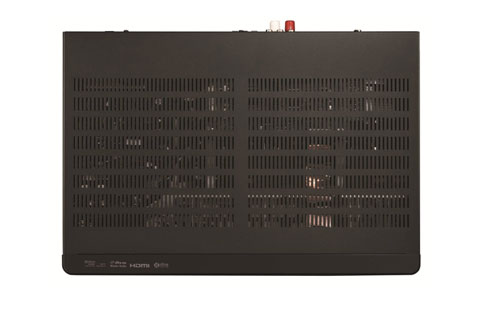 The AVR 1510 delivers high-resolution audio that matches the digital video quality of Blu-ray Disc formats, unlocking the full potential of movie soundtracks formatted with Dolby TrueHD and DTS-HD Master Audio coding. No matter what mode or mood you are in, you'll always hear audio playback at its finest.
Color-Coded Connectors and Speaker Connections
All connections on the AVR 1510 are color-coded to simplify hookup and reduce errors.
Multidevice, Programmable Remote Control
The AVR 1510 simplifies your life with a programmable, infrared (IR) remote control. Its design works seamlessly with the receiver's multilingual on-screen display, guiding you through system setup and operation with consummate ease. The multidevice remote can also control your TV, cable boxes, satellite tuners and other playback sources. For further installation flexibility, there is a 12V trigger output and a remote IR sensor input.
General Specifications
| | |
| --- | --- |
| Harman Kardon AVR 1510 | |
| Power requirement | 120VAC / 60Hz |
| Power consumption | <0.5W (standby); 410W maximum |
| Dimensions (H x W x D) | 4-3/4in. x 17-5/16in. x 11-13/16in. (440mm x 121mm x 300mm) |
| Weight | 10lb (4.6kg) |
| HDMI | 4 inputs; Supports up to 4K x 2K |
| Video frequency response (composite video) | 10Hz – 8MHz (–3dB) |
| Television format | NTSC |
---