Mature-Themed RPG from the Team behind Persona, Devil Summoner and Devil Survivor Games
Building on the styles of ATLUS' Persona, Devil Summoner, and Devil Survivor titles, SMTIV is the first true successor to 2004's Shin Megami Tensei: Nocturne. The story of Shin Megami Tensei IV revolves around the Samurai, the sacred protectors of the Eastern Kingdom of Mikado. As a newly-appointed Samurai, players will struggle with factions that have nefarious designs on the world as they defend their home kingdom from a growing army of demons. Decisions players make throughout the course of the story will have lasting repercussions, as the fate of the world hangs in the balance.
Exclusive to the first printing, Shin Megami Tensei IV will be a Limited Edition Box Set containing:
A 176-page Strategy and Design Book produced by Prima Games that includes the official starter strategy guide and full-color artwork ranging from concept art to never-used designs.
The Shin Megami Tensei Music Collection CD that offers tracks specially selected from across the 20-plus-year history of the SMT series.
A deluxe-sized Collectible Slipcase featuring key art designed by Masayuki Doi.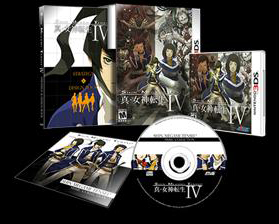 Highlights
A World to Discover, A Mystery to Uncover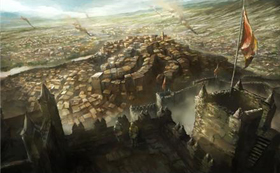 Take the role of Samurai whose life is fraught with peril. Players must leave the safety of the kingdom in order to defend it from the invading demons. There the story unfolds as they become involved in a fierce battle between God and demons. Shin Megami Tensei IV is a single player experience.
Demon Collection and Fusion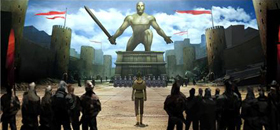 The core mechanic of the Shin Megami Tensei series returns with more than 400 demons to recruit, collect, and fuse together. Players will constantly be challenged with balancing the strengths of their demons to ultimately excel in battle.
Choices and Consequences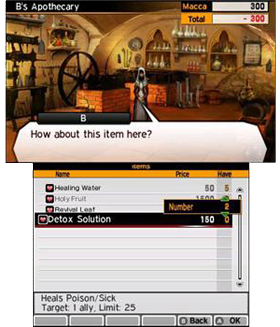 Throughout the player's journey, they must choose their own path. The choices will affect them, other NPCs, and the overall outcome of the story. Branching story paths require careful consideration since the Eastern Kingdom of Mikado and the post-apocalyptic remnants of Tokyo hang in the balance.
Pressing the Combat Advantage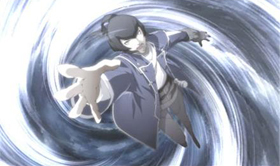 The Press Turn system requires strategic thinking for every battle. Pinpointing an enemy's weakness will provide a vital extra turn for players to exploit. But there are dangers as well - for example, reckless attacks against demons cause players to lose their turns and give the enemy an opening to strike back.
Developed by an All-Star Development Team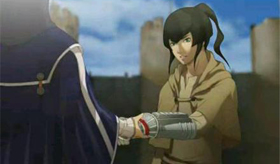 A decade in the making, the development team boasts the creative talent of staff from such well-known games and series as Persona, SMT: Nocturne, Devil Summoner, Trauma Center, SMT: Strange Journey, Digital Devil Saga, and Soul Hackers.
Screenshots