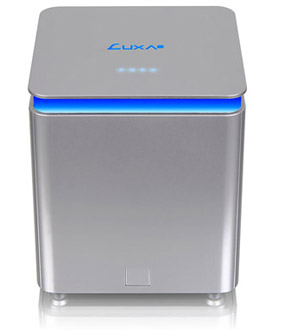 Power Redefined.
A new titan of the portable power world has entered the realm; encompassing a titanic 41,600mAh of juice that provides seemingly endless power to all that desire it.
From this, a new era of rule begins.
Long live P-MEGA.
41600mAh Power Capacity
P-MEGA is the world's largest portable power charging station. This lithium polymer battery can charge a device for 48 hours non-stop and takes portable power to new heights. *Power conversion efficiency of up to 92.4%*
---
Compact Design
P-MEGA is not only designed to be powerful, but also compact. Its 10 x 10 x 10cm cubic shape is ultra-compact when taking into account its huge capacity; making it the envy of its portable battery brothers and sisters.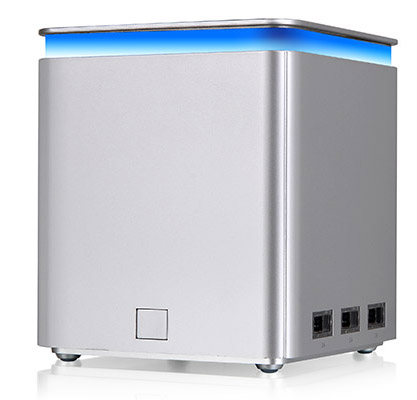 ---
Perfect for Indoor & Outdoor Use
Designed for easy portability and minimalist traveling effort, the P-MEGA allows you to bring it everywhere you go; anytime and anywhere. The P-MEGA can be used as an indoor/outdoor charging station or for emergency power, but no matter where you go, or what you're doing…never worry about running out of power again.
---
Six USB Outlets
Share this powerful charging station with others by utilizing its six USB outlets. You can charge smart devices, phablets and tablets with both quick 2.0A (x3) and regular 1.0A (x3) charging. The days of charging an item one by one is now over.
---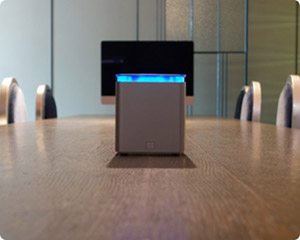 LED Mood Light
P-MEGA comes with a built-in blue LED mood light to provide a smooth aesthetic accompaniment for you and your surrounding environment, while its futuristic PC body provides that all-important sleek and stylistic appeal that you crave.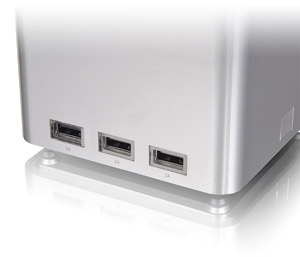 Certified for Overall Reliability
Our power banks come with a certified guarantee to ensure overall reliability. Certifications include FCC, CE and ROHS.
Specifications
Product Name
P-MEGA 41600mAh Power Station
Dimension

Length: 100mm (3.9")
Width: 100mm? (3.9")?
Height: 115mm (4.5")?

P/N
PO-UNP-PCPMSI-00 (Silver)
Content of delivery

P-MEGA x 1
Travel Adapter x 1
User Manual x 1
Carrying Pouch x 1

Capacity
41,600mAh (2,600x16) / 3.7V Li-ion (LG) / 154Wh
Input
DC 12V1.5A (18Wh)
Output
Output x6 (Share 5V6A)
Charging time
10~11 hours
LED indicator

LED x 4
76~100%-->4
51~75%-->3
26~50%-->2
0~25%-->1

Compatibility
Smartphone, Tablet, DC(Digital Camera), Gamepad
Material
Plastic, Silicone
Weight
1000g
Warranty
Two-year