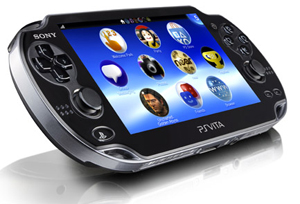 PlayStation® Vita: The Ultimate Digital Device
The PS Vita system brings the greatness of PlayStation® to your digital lifestyle with a stunning 5" OLED touch screen and dual analog sticks. Over 900 games available for download on the PS Vita through PSNSM including new hits, indie titles, PS One® Classics, and PS Mobile games. Own a PS4™ system? With remote play* you can play a range of PS4™ games on your PS Vita system. PlayStation® gaming available at your fingertips.

*Requires sufficiently robust Wi-Fi connection.