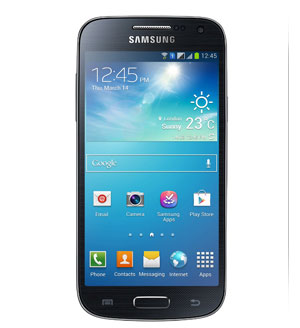 Samsung I9192
Check out the beautiful Galaxy S4 Mini. It shares the core essence and philosophy of the full-size Galaxy S4 as a life companion. Its charmingly small design lets you carry it on any occasion without any trouble. Its versatile features also deliver great conveniences with seamless performance to enrich your already pleasant life. As a perfect mixture of the compact and the powerful, Galaxy S4 Mini lets you jump into all the fun without hesitation.
---
Compact Design that Fits You Perfectly Well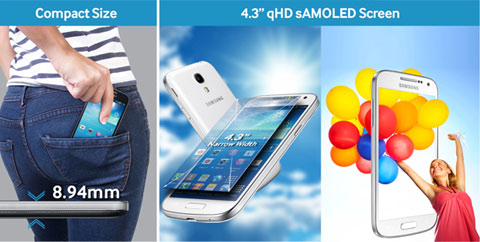 A more sleek and compact design has been integrated with the premium Samsung Galaxy S4. The beautifully slim design of the Galaxy S4 Mini means you can take it with you anywhere and anytime. Outstanding CMF with a vivid & wide 4.3-inch qHD sAMOLED display delivers great aesthetics without compromising performance. The artistically compact design delivers additional comfort and can perfectly fit in one hand.
---
Unlimited Possibilities Supported by Superior Performance
Galaxy S4 Mini is ready for any occasion. Outstanding hardware performance enables you to do more tasks easily and quickly. Upgraded processor, generous memory, embedded high resolution camera system, and various connection options offer you a confidence to face endless challenges - turning daily routine into special moments.
*User memory space may be less than the total memory space due to system files. User memory may differ by region, carrier, and supporting language, and may change after software upgrade.
---
S Travel: More Fun with Smarter Support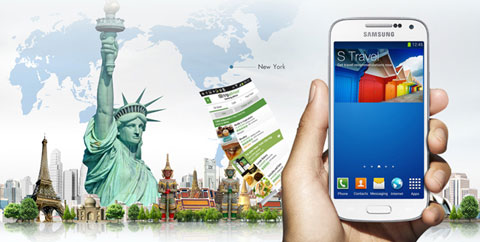 The S Travel app gives you an intelligent tour guide that can fit in your pocket. You can receive travel recommendations and tourist guides for your next trip, including geographic information, local attractions, popular restaurants, and points of interest. Integrated native applications deliver various smart functions and services seamlessly. Enrich your life with a personal assistant wherever you go.
---
Group Play: Share the Enjoyment with Friends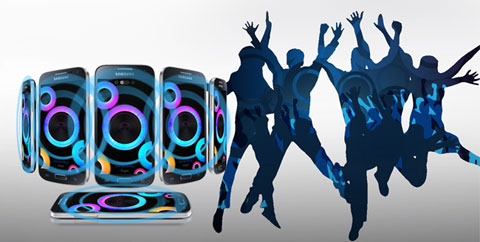 Even though you have no Wi-Fi or network connection, you can access to others and easily share all joys. The Group Play makes a group among Samsung Galaxy Series and offers various sharing options including becoming a part of speaker system, creating a photo collage, and playing a game against others and so on.
---
S Health (Downloadable from Samsung Apps) Achieve More for Your Health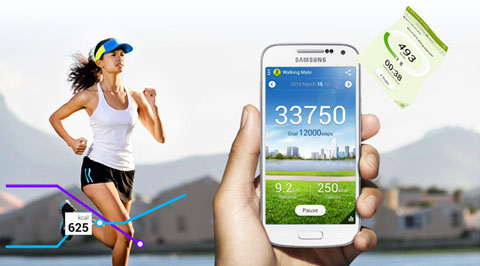 S Health monitors your health status and helps you to get fit. You can download the application from Samsung Apps to check your health condition. You can check your calorie balance via the food tracker, or monitor your exercise via the optional S-Band. S Health operates as a personal trainer and delivers helpful information that lets you stay healthy
*Comfort Zone is not supported. Walking mate can be supported with S-band
---
HomeSync & Samsung Link: Sync Immediately, Share Easily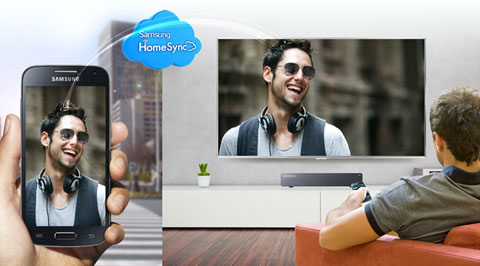 With the HomeSync, all of your content can be stored and can be shared without worrying about space, security, and data loss issues even in a remote place. The Samsung Link creates direct connection among Samsung devices. You can share all your content with friends and family across various Samsung devices.