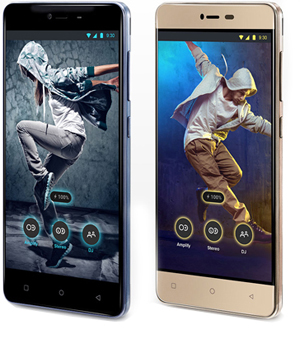 Features
The ENERGY X 2 is a stunning smartphone that provides all day power with its massive 4,000mAh battery, and OTG capability that you can charge your other electronic devices.
A visually stunning 5.0" HD curved touch panel display which replfcates everything in your smartphone in a pristine manner. It also has a gorgeous glass that is smooth to the touch. BLU Infinite View Technology (IPS) allows perfect view from any angle.
Performance is a key ingredient when building a smartphpne, so there is a MediaTek 6580 with 1.3GHz Quad Core paired with 8GB of internal memory for all your music, video and pictures while 1GB RAM ensures flawless usage.
Capture crystal clear images with a 8MP Auto Focus Main Camera and a 5MP Front Selfie Camera. With built in 2.2 aperture to ensure high quality images.
With Android v5.1 Lollipop, your experience will be like no other smartphone you have ever owned.
The ENERGY X 2 houses a massive 4,000mAh battery yet it is still thin at 9.6mm. A stunning 5.0" HD curved touch panel display offers a high quality image. The combination of aluminum battery cover serves both as an aesthetic upgrade as well as a functional heat dispenser. Available in Midnight Blue and Chic Gold, the ENERGY X 2 is mind blowing.
Utilizing an 8MP as the main camera along with 5MP front selfie camera, the Energy X 2 offers the fully optimized camera experience. With built in f2.2 aperture + Blue Glass Filter, all the images are life like and meant to be cherished forever.

Your selfie camera is optimized with an incredible 5 megapixel hardware for awesome images. Capture all your memorable moments with friends and family. With built in BLU Final Touch software, you can optimize each image with features such as Auto Beauty and Image Brightness.
The most frustrating part of owning a smartphone is always low battery and having to search for a power outlet to charge your device.
With the ENERGY X 2 you will not have that problem as it is built with a 4000mAh Super Battery that lasts up to 3 days with standard usage and over 30 days on stand by with just one quick charge.
Get up to 1 hour of talk time with a lightening quick 10 minute charge. Now that is amazing fast and convenient.
ENVIOUS DISPLAY
Bring the magic of the movies right into your smartphone with the ENERGY X 2 and it's generous 5" HD display with 720 x 1280 crystal clear resolution.
Huddle up with a group of your friends around the display and enjoy zero loss in quality thanks to BLU Infinite View Technology (IPS).
DUAL SIM
A DUAL SIM gives you several advantages that you cannot let pass by. Having two SIM slots in your mobile device, you won't have to worry about: Exchanging SIM cards from one phone to another • Carrying two phones in your pocket • Remembering to charge two devices.
You can even take advantage of different voice/data plans for better rates, better coverage, and separate bills. You can set apart personal from business phone calls. For the international traveler, a DUAL SIM phone could avoid roaming charges by having a domestic carrier SIM and an international carrier SIM.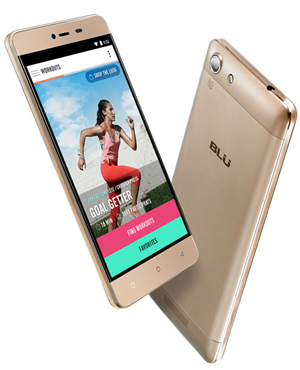 UNLOCKED
Stay connected with friends and family while traveling across the country. The ENERGY X 2 comes with 3G 850/1700/1900, 850/1900/2100 so you can have coverage across the entire United States.
Choose your carrier:

ANDROID 5.1 LOLLIPOP
NEW FEATURES
Redesigned user interface that is more friendly and intuitive.
Lock screen notifications that offer quick actions as well as quick access.
Project Volta, which will improve battery life better than any previous version.
Switching between applications or multitasking is now easier with a complete look at all your open applications.
Multiple users and guest mode is also now available, so you can share your device with the confidence of your personal information, staying personal.
The Mediatek MT6580 chipset offers 1.3GHz Quad-core processing power and paired with 1GB of RAM ensure smooth fluidity experience.
With a massive 8GB internal memory, all your music, photos, and movies are only a touch away. Need more? The ENERGY X 2 has a built in MicroSD slot that can expand your memory up to 64GB.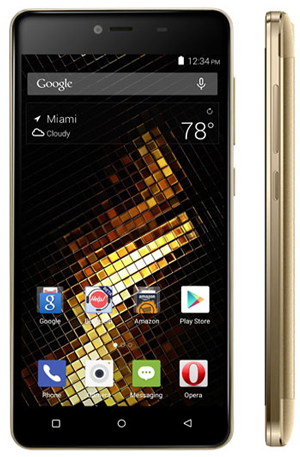 Specifications
TECHNOLOGY
HSPA + 21 Mbps
Android 5.1 Lollipop

3G 850/1700/1900, 850/1900/2100

PROCESSOR
MediaTek 6580
1.3 GHz Quad-Core with ARM Mali-400 GPU

MEMORY
8GB Internal, 1GB RAM
MicroSD up to 64GB

DISPLAY
5.0" HD 720 X 1280 - 294 ppi

CAMERA
8MP Main 3264x2449
5MP Front I LED Rash
HD 1080p Video @30fps

CONNECTIVITY
Bluetooth 4.0
WiFi, Hotspot
Micro USB v2.0