G403
PRODIGY WIRELESS
GAMING MOUSE
Incredible lag-free wireless responsiveness
The Logitech G403 Prodigy Gaming Mouse is your weapon of choice to gain the dominance on the battlefield. It glides on your mouse pad with being nice to your palm, and responds to your commands in no time – wired or wireless. Offering the capability to be customized in DPI setting, lighting, button function, and even weight, the Logitech G403 Prodigy Gaming Mouse lets you rock in various gaming scenarios.
Features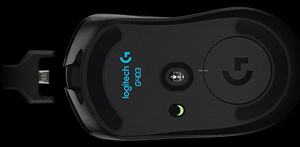 LAG-FREE WIRELESS
2.4 GHz with 1ms report rate
G403 Prodigy is equipped with the same wireless technology pioneered by Logitech in the award-winning G900 Chaos Spectrum. G403 Prodigy Wireless has an incredibly optimized 2.4GHz wireless connection has a lightning-fast 1ms report rate for incredible lag-free responsiveness that outperforms the competition's mice, even wired ones.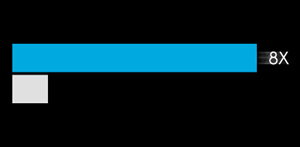 GAMING-GRADE PERFORMANCE
8x faster than standard mice
With G403 Prodigy, the game gets better and so do you. Prodigy is built for gaming speed, accuracy and endurance. With a 1ms report rate whether wired or wireless, G403 is up to 8x faster than standard mice — which means when the mouse is moved or clicked, the response is near-instantaneous.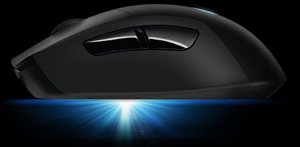 ELEVATE YOUR ACCURACY
Aim with confidence
Become more accurate than you've ever been before. The G403 Prodigy features the world's most advanced gaming mouse sensor, used by eSports pros worldwide. Exceptionally precise and consistent, it gives you the confidence of quicker responses and more accurate targeting.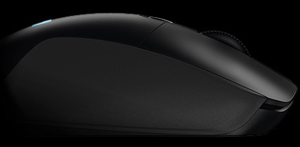 ERGONOMICALLY DESIGNED
Designed to fit your hand
G403 brings together supreme comfort, quality, and durability in a lightweight, ergonomically designed body. With rubber grips on the left and right sides to give you added control, the G403 Prodigy Wireless was made to mold to your hand for long-lasting comfort during gameplay.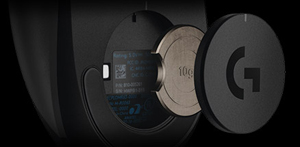 ADJUSTABLE WEIGHT SYSTEM
10g removable weight
The included 10g removable weight gives you options when it comes to tuning the mouse exactly to your preferences. With the weight removed, the mouse weighs in at a lightweight 107g.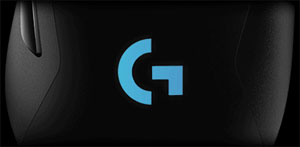 PROGRAMMABLE RGB LIGHTING
16.8 million colors
Logitech G403 Prodigy Gaming Mouse can be used directly out-of-the-box, or can be fully configured using Logitech Gaming Software to match exactly to your preferences. Choose from a palette of up to 16.8 million colors and brightness levels to match your favorite team, personal style, system or environment.*
*Logitech Gaming Software is required to customize profile settings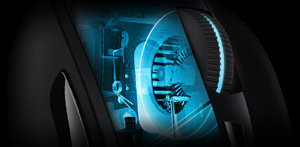 ADVANCED BUTTON TENSIONING
Crisp, clean clicks
Advanced button tensioning uses metal springs to help keep the left and right mouse buttons primed to click, reducing the force needed to click and delivering exceptional click feel, response, and consistency.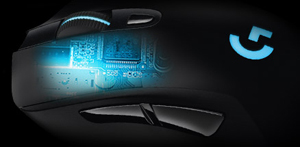 ONBOARD MEMORY
Save your settings
With onboard memory, you can take your settings with you wherever you go. Save your settings to the memory on the mouse and use your settings on any PC without needing additional software or requiring a log in to use them.*
*Logitech Gaming Software is required to customize profile settings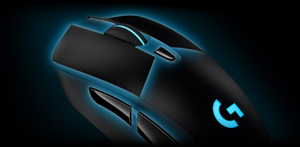 SIX PROGRAMMABLE BUTTONS
Personalized Control
Logitech G403 Prodigy Wireless Gaming Mouse can be used with preset programming or fully configured to match your preferences. Advanced users can configure the 6 programmable buttons to sequences of clicks and keystrokes to simplify in-game actions and quickly execute complex tasks.*
*Logitech Gaming Software is required to customize profile settings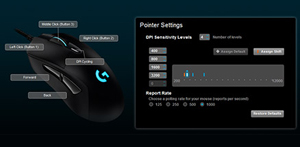 PROGRAMMABLE DPI SETTINGS
Fine-tuned control
On-the-fly DPI shifting that lets you program and switch between up to 5 sensitivity settings, from pixel-precise targeting (200 DPI) for sniping, to lightning-fast maneuvers (up to 12000 DPI) for fast 180-degree turns.*
*Logitech Gaming Software is required to customize profile settings
Package Contents
Gaming Mouse
Charging/data cable
Wireless USB adapter
Cable adapter
10g optional weight
User documentation