Pixio PX347c Prime - 34 inch 2K Curved Gaming Monitor
The Flagship
The Pixio PX347c Prime monitor is an Ultra wide 34 inch monitor with tons of features. The immersive 3440 x 1440p WQHD (Wide Quad High Definition, 2k) display will provide you with stunning and crisp visuals. The fast 100Hz refresh rate enables liquid smooth seamless images. Built-in AMD Freesync technology provides dynamic refresh rate control to make sure there is no tearing, input lag, and image blur while you play your favorites games. With the PX347c, you can experience your games to the fullest. Play like a Pro.
34 inch WQHD (Wide Quad High Definition) 3440 x 1440 pixels
100Hz liquid smooth, blur-free Refresh Rate
AMD Freesync (80-100hz)
178° Viewing Angle
3000:1 Contrast Ratio, 50000:1 Dynamic Contrast Ratio
1x HDMI, 1x DVI, 1x DP connection
21:9 or 4:3 Aspect Ratio
Immersive & Crisp Visuals
UWQHD 3440x1440P
34-inch 3440 x 1440p Ultra-Wide Quad HD panel with a pixel density of 109 pixels per inch (PPI). Experience breath-taking visual and details while playing games or watching movies. The Ultra-Wide 21:9 aspect ratio provides a superior movie viewing experience and more room for multitasking.
178° Viewing Angle
Wide Viewing Angle technology offers clear images at any angle up to 178°
NOT A LOW-END TN PANEL
The PX347c uses SVA Technology, far superior to low-end TN (Twisted Nematic) panels in terms of both color reproduction capabilities and viewing angle. In addition, the PX347c supports 100Hz refresh rate for a superior gaming experience.
100Hz Refresh Rate
Fluid Motion Display
The 100Hz refresh rate provides liquid smooth visuals and reduces lag and motion blur. Maximize your gaming experience and performance.
AMD® FreeSync™ Technology
No stuttering. No tearing. Just gaming.
AMD® FreeSync™ technology puts an end to choppy gameplay and broken frames with fluid, artifact-free performance at virtually any framerate. Behold the next breakthrough in PC gaming performance. The FreeSync™ technology in select AMD APUs and GPUs resolves the communication issues between processor and monitor, eliminating image tears and choppiness for effortlessly smooth gameplay.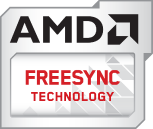 Notice:
AMD® FreeSync™ technology only works with AMD Radeon series Graphic Card.
Flicker Free Technology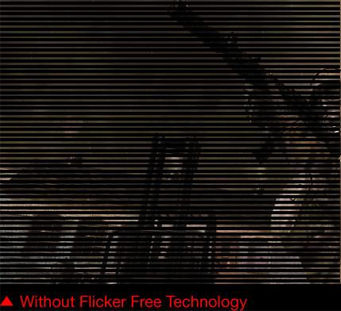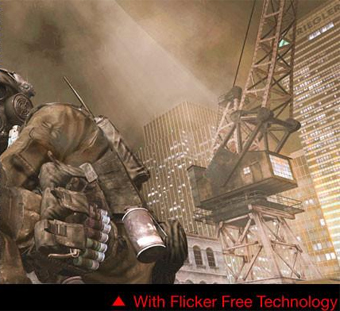 Flicker-Free technology reduces screen flicker to reduce eye strain while playing games or working for an extensive period.
ADVANCED GAMING FEATURE
PIXIO AVP (Advanced Visual Presets) - ECO
Pixio AVP comes with 6 display preset modes: Standard, Movie, Picture, FPS, RTG, User Set
High contrast rate for lighting up darker areas and better spotting enemies.
Enhances color saturation and contrast sharpness for brighter colors and more detailed visuals.
EXTRA ADVANCED FEATURE
Picture in Picture Mode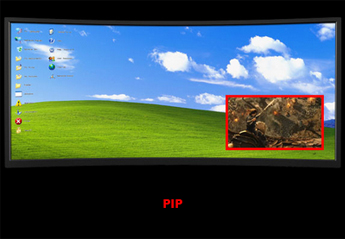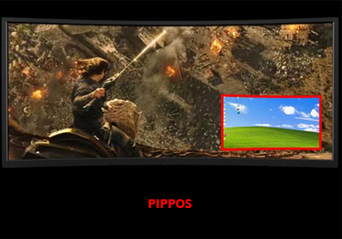 Connect another input device and run two devices at the same time. Swap between the input devices and make the 2nd input device the main screen (PIPPOS).
Picture by Picture Mode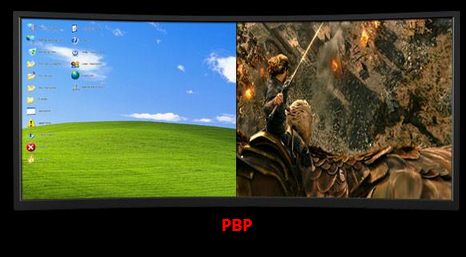 Run two devices simultaneously on the left and right half of the screen. This allows you to run two computers at once or watch TV while working on your desktop. Maximize your multitasking on a single screen.
ADVANCED CONNECTIVITY
Notice:
Use a DisplayPort 1.2 (DP CABLE) for 100Hz and FreeSync Technology. HDMI will not be able to achieve the 100Hz refresh rate.
ACCESSORIES INCLUDED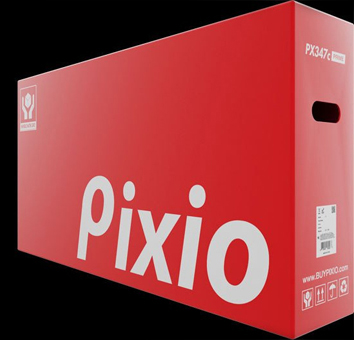 Power Cable x 1, DisplayPort Cable x1, Monitor x 1, Stand x 1