LaMetric Time
Enable your smart home with a clock
LaMetric Time tracks time, weather, emails, calendar events, tweets, followers, news, deadlines and any other metric needed for your home or business, and displays them almost in real-time!
It works as an always-on display for the whole family by showing notifications from smart home devices and allowing anyone to control them with the click of a button.
LaMetric Time eliminates the need to check multiple apps or news sites for the information you need.
Instead, you receive key information at a glance, all in one place. The possibilities are endless. It also shows real-time notifications from IFTTT-connected services.
An incredibly precise, intelligent and cheerful timepiece
You never once have to set the time yourself.
LaMetric synchronises time automatically via Internet
Phone-independent intelligence
LaMetric is standalone device and works on its own. Smartphone is used for set it up and configuration
Innovative display technology that works for everyone
Specially designed screen makes information readable for you and surrounding
Smooth for your eyes in day and night time
Ambient light sensor tunes brightness depending on lighting conditions and makes screen comfortable for eyes
The interface is easy to use
Left and right buttons created for navigation between the apps, middle button for taking related actions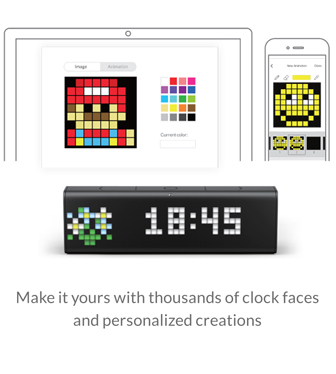 Apps for everyone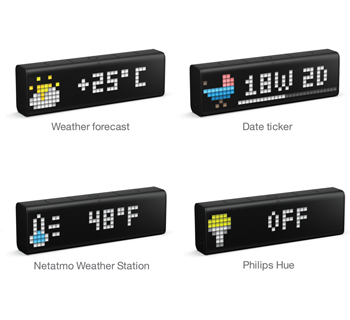 Apps for business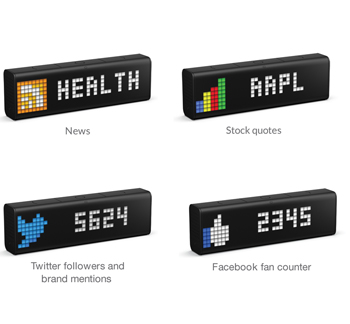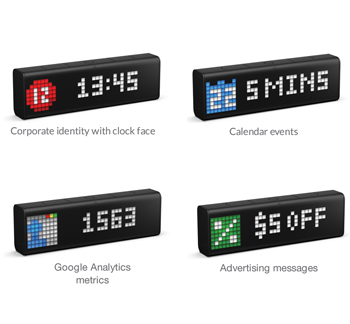 Intelligent Display & Control for Smart Home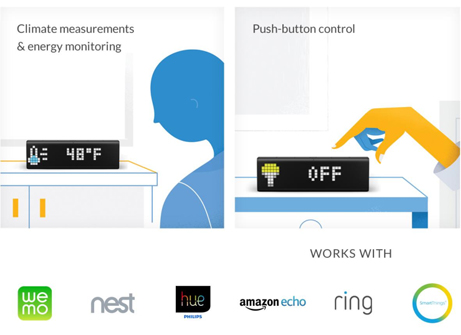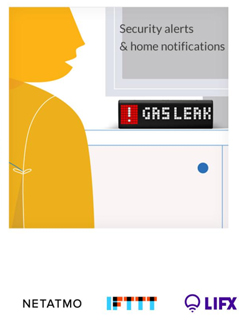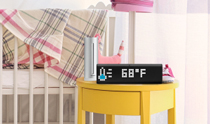 Checking the weather the minute you wake up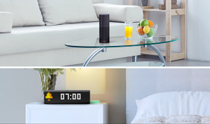 Alexa can help you control your smart clock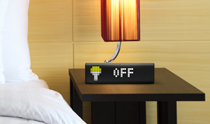 Turn the lights off with a click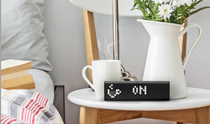 Make coffee without leaving your bed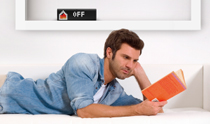 Control the heater from a sofa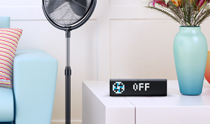 Ventilate a room without getting up
iPhone or Android app for LaMetric Time setup and configuration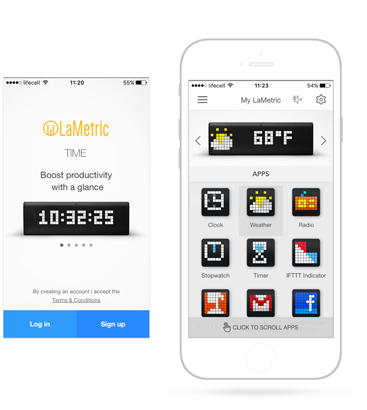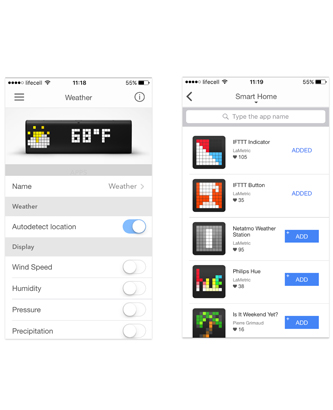 Rock with dancing visualization
- Internet Radio
- Bluetooth Speaker
- Alarm Clock with Music