NZXT Phantom 410 Series ATX Mid Tower Computer Case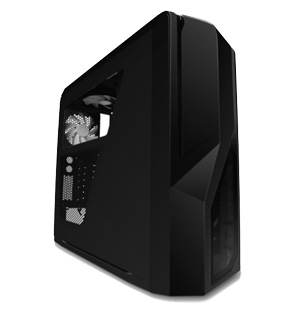 NZXT introduces the descendant of the revolutionary Phantom, the Phantom 410. The beautiful and sleek Phantom design sets the trend for all-white chassis - ideal for optimal expansion and cooling. In comparison to its predecessor, the Phantom 410 delivers more value for your dollar and possesses an acrylic window which allows gamers to admire the power of their rig.
The Phantom 410 features innovative right-mounted HDD rails, a solution for easy hard drive replacement. This mid-tower comes equipped with a dual radiator water cooling solution with a clearance of 30mm, an interior pivot 120mm/140mm fan slot, the capability of installing up to eight fans, and a single 30W fan control. The Phantom comes with two internal USB 3.0 headers that directly connect to the motherboard. Be the envy of all PC gamers - the Phantom 410 is bringing sexy back.