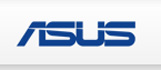 ASUS KCMA-D8 ATX Server Motherboard
Most Versatile Dual AMD Opteron 4300 / 4200 / 4100 Serverboard
The ASUS KCMA-D8 server motherboard is a feature-rich yet affordable choice for customers, based on cost effective dual AMD Opteron 4300/4200/4100 series processors, featuring an AMD SR5670/SP5100 chipset, dual-channel DDR3 per processor, high power efficiency, ASUS' unique Proprietary I/O Kit Expansion (PIKE) SAS2 upgrade kit, and ASMB4-iKVM module for remote management, making it an ideal foundation for versatile AMD C32 solution.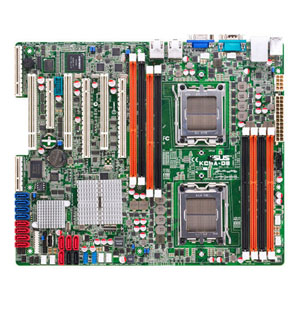 12" x 10" ATX Form Factor and 24+8 Pin Power Connector
The ASUS KCMA-D8 serverboard allows users to build a cost-effective and competitive server with more choices. The serverboard follows standard ATX mounting-hole locations, so users can choose either a desktop PC ATX chassis, which is cost-effective and readily available, or server chassis, which offers a rack and tower chassis that can be fitted to a cabinet for enterprise usage. Furthermore, the 24 + 8 pin power connector supports both ATX (for desktop PC use) and SSI (for server use) power supplies, with the former reducing total cost, and the latter offering advanced server features.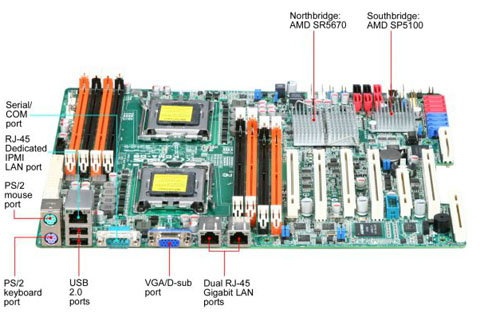 High Power Efficiency with 85%+ Vcore Efficiency
The KCMA-D8 delivers 85%+ power efficiency, while CPU is under 30% - 90% working load.
The solid and long life conductive polymer capacitors (sustaining 5,000 hrs @ 105°C) in the serverboard ensure longer component life and lower power consumption — creating higher energy efficiency.
Supports Up-To-Date Opteron 4300 / 4200 / 4100 Processors
KCMA-D8 is based on the latest AMD C32 platform to support 8/6/4 core AMD Opteron™ 4300/4200/4100 series processors, which have outstanding performance-per-watt, saving up to 22% power consumption compared to previous AMD Opteron 2400 series processor (Information is from www.amd.com); while its dual HT3 links (between CPUs) with up to 6.4GTps interconnect rate per link, 6MB shared L3 cache, and eight DDR3 memory delivers better bandwidth performance. The platform is designed for power efficient and cost efficient 2-way server solutions.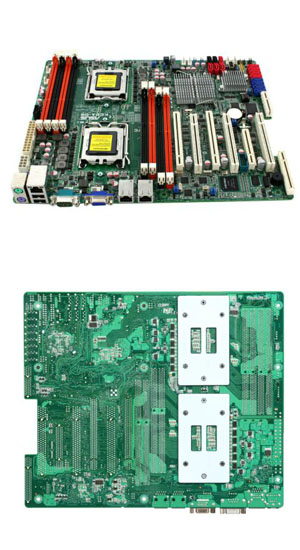 Built in Linux RAID 5 Solution
For better data protection, the KCMA-D8 has built-in Promise® ROMB (RAID on Motherboard) to support RAID 0, 1, 10 and RAID 5 in both Windows and Linux operating system. The complete, fast and efficient RAID Solution benefit enterprise customers in maximizing SATA storage system performance.
ASUS PIKE SAS2 6G Storage Supported
ASUS optional PIKE provides slim-sized and flexible storage options. SAS RAID upgrades can be achieved directly via a unique slot - without sacrificing expansion capability. Also, KCMA-D8 supports the latest SAS2 6Gbps storage through PIKE interface, doubling transmission speed of SAS 3Gbps. ASUS PIKE 2008 supports RAID 0, 1, 10 and 1E; PIKE 2008/IMR supports RAID 0, 1, 10, 5 and 50; PIKE 2108 is a hardware RAID solution, which can support high performance RAID 0, 1, 10, 5, 6, 50 and 60.
Built in BMC Engine, IPMI 2.0 + KVM-Over-IP enabled by ASMB4 Module
The optional ASMB4-iKVM provides remote real-time and full control via accessing to the system based on BIOS-level keyboard, video monitor, and mouse (KVM over Ethernet) from any local computer anywhere, anytime.