The Republic of Gamers consists of only the best of the best. We offer the best hardware engineering, the fastest performance, the most innovating ideas, and we welcome the best gamers to join in.
In the Republic of Gamers, mercy rules are only for the weak, and bragging rights are everything. We believe in making statements and we excel in competitions. If your character matches our trait, then join the elite club, make your presence felt, in the Republic of Gamers.
CPU & Chipset Features
LGA2011 Intel® Core™ i7

This motherboard supports the latest Intel® Sandy Bridge-E processors in the LGA2011 package, with memory and PCI Express controllers integrated to support four-channel (8 DIMM) DDR3 memory and 16 PCI Express 3.0 lanes. This provides great graphics performance. Intel® Sandy Bridge-E processors are among the most powerful and energy efficient CPUs in the world.
Intel® X79 Chipset

The Intel® X79 Express Chipset is the latest single-chipset design that supports the new socket 2011 Intel® Core™ i7 Extreme Edition processors. It improves performance by utilizing serial point-to-point links, allowing for increased bandwidth and stability. Additionally, the X79 comes with two SATA 6Gbps and four SATA 3Gbps ports for faster data retrieval, doubling the bandwidth of current bus systems.
PCIe 3.0 Ready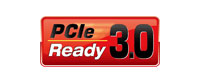 PCIe 3.0 Ready

PCI Express® 3.0 (PCIe 3.0) is the latest PCI Express bus standard with improved encoding schemes that provide twice the performance of current PCIe 2.0. Total bandwidth for a x16 link reaches a maximum of 32GBps, double the 16GBps of PCIe 2.0 (in x16 mode). As such, PCIe 3.0 provides users unprecedented data speeds, combined with the convenience and seamless transition offered by complete backward compatibility with PCIe 1.0 and PCIe 2.0 devices. PCIe 3.0 will become a must-have feature for users who wish to improve and optimize graphic performance, as well as have the latest technology available to them.

*Actual PCIe speed depends on installed CPU type.
Multi-GPU Technology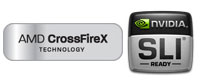 SLI / CrossFire On-Demand

Why choose when you can have both?
SLI or CrossFireX? Fret no longer because with the ROG Rampage IV GENE, you'll be able to run both multi-GPU setups. The board features SLI / CrossFire on Demand technology, supporting up to Quad-GPU SLI or Quad-GPU CrossFireX configuration. Whichever path you take, you can be assured of jaw-dropping graphics at a level previously unseen.
ROG Exclusive Features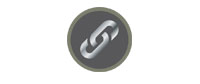 ROG Connect

Plug and Overclock - Tweak it the hardcore way!
Monitor the status of your desktop PC and tweak its parameters in real-time via a notebook - just like a race car engineer - with ROG Connect. ROG Connect links your main system to a notebook through a USB cable, allowing you to view real-time POST code and hardware status readouts on your notebook, as well as make on-the-fly parameter adjustments at a purely hardware level.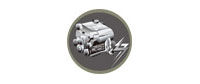 Extreme Engine Digi+ II

Optimum power efficiency with premium components and intelligent digital design
The Extreme Engine Digi+ II has been upgraded and equipped with the finest Japan-made 10K Black metallic capacitors, while the digital VRM design allows you to achieve ultimate performance with adjustable CPU and memory power management frequencies. Precise adjustments create greater efficiency, stability, five times longer lifespan than solid capacitors* and performance for total system control. (*At operating temperature of 221°F (105°C))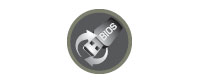 USB BIOS Flashback

Refreshing the BIOS has never been easier
USB BIOS Flashback must be the most convenient way to flash BIOS ever! It allows overclockers to manipulate their BIOS the simplist way one can imagine. No need to enter the BIOS or the operating system, just plug the thumb drive into the ROG Connect port & push the ROG Connect button for two seconds, BIOS will be automatically flashed under standby power. The ultimate BIOS convenience!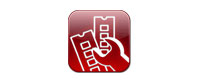 Mem TweakIt

Dynamic timing adjustments, DRAM efficiency gauge
When changing DRAM settings in BIOS, it always takes time for the system to reboot. Worry no more! With Mem TweakIt, you can do DRAM tuning in real-time, view your DRAM efficiency score, and upload and share your ranking online.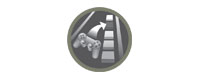 GameFirst

The speed you need to PWN!
Low Internet latency allows you to frag more, and get fragged less. That's why ROG has introduced GameFirst, a feature that manages the flow of traffic according to your needs so that you can still listen to online music, download and upload files, and engage in Internet chats without sacrificing the low ping times you need to pwn your opponents.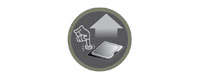 CPU Level Up

A Simple click for instant upgrade
Ever wish that you could have a more expansive CPU? Upgrade your CPU at no additional cost with ROG's CPU Level Up! Simply pick the processor you wanted to OC to, and the motherboard will do the rest! See the new CPU speed and enjoy that performance instantly. Overclocking is never as easy as this.
Sound with Clarity
SupremeFX III™

Supreme Sound
The SupremeFX III™ onboard audio solution is an 8-channel HD audio equipped with a carefully selected 1500uF capacitor which provides clean, ripple-free audio power and – perfect for enveloping gaming environments. With a metallic EMI cover and special layout design on the PCB, advanced SupremeFX Shielding™ technology isolates analog audio signals from digital sources for exceptional clarity and high fidelity, while a gold-plated jack ensures rich notes reach your ears with minimal distortion. In real world testing, a signal-to-noise ratio (SNR) of 110dB was achieved, yielding almost lossless audio.

A bounty of industry standards are supported, including EAX® 5.0 Advanced HD, Creative® ALchemy and THX® TruStudio™ PRO, so the same great audio experiences found in live performances, films and recording studios are reproduced faithfully right on the PC. When bundled with the Sound Blaster® X-Fi MB2 suite, the SupremeFX III™ is the perfect choice to provide an exceptional gaming experience with realistic sound effects.

Rich Software Bundled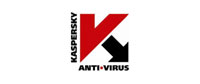 Kaspersky® Anti-Virus

The best protection from viruses and spyware Kaspersky® Anti-Virus Personal offers premium antivirus protection for individual users and home offices. It is based on advanced antivirus technologies. The product incorporates the Kaspersky® Anti-Virus engine, which is renowned for malicious program detection rates that are among the industry's highest.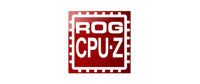 ROG CPU-Z

Whole new design of CPU-Z
ROG CPU-Z is a customized ROG version authorized by CPUID. It has the same functionality and credibility as the original version, with a unique design. Use the whole new look of ROG CPU-Z to truly report your CPU related information and your uniqueness.
Other Features
Intel Gigabit LAN

Experience the fast network connectivity!
The LAN solution from Intel has been long known to have a better throughput, lower CPU utilization as well as better stability. With the Intel Gigabit LAN solution onboard, the ultimate network experience can therefore be delivered to its users like never before.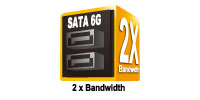 SATA 6Gbps Support

Experience the future of storage!
Supporting next-generation Serial ATA (SATA) storage interface, this motherboard delivers up to 6.0Gbps data transfer rates. Additionally, get enhanced scalability, faster data retrieval, and double the bandwidth of current bus systems.
USB 3.0 Support

10 (Front + Rear) true USB 3.0 support!
Experience ultra-fast data transfers at 4.8Gbps with USB 3.0 - the latest connectivity standard. Built to connect easily with next generation components and peripherals, USB 3.0 transfers data 10X faster and is also backward compatible with USB 2.0 components.