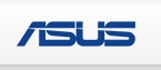 ASUS P9D-V ATX Server Motherboard
Combat Model with Advanced I/O Design
The ASUS P9D-V is the latest ASUS UP serverboard, designed around the Intel® Denlow platform as an attractive entry model that provides a highly cost- and power-efficient option. The P9D-V uses the Intel® C224 chipset, featuring three legacy PCI slots, dual server-class Intel® Ethernet, and digital power delivery. It's ideal for SMB, web, printer, and file servers, or any other entry-level server application.
Designed to Support Three Legacy PCI Devices
Besides the latest PCI-E technology, the P9D-V keeps up to three legacy PCI slots on board which can fulfill various customers' requirements. Customers can move their existing legacy PCI add-on cards to P9D-V, and still benefit from up-to-date Intel® Xeon® E3-1200 v3 Processor Family and DDR3 memory technology to their solutions.
Dual Intel® I210AT Gigabit Ethernet
The ASUS P9D-V ships with dual server-class Intel® Ethernet ports with the I210AT controllers, which doubles queues compared to previous-generation Intel® 82574L controllers. This is better for virtualization applications. In addition, the dual LAN teaming ports provide high networking bandwidth with load balance and fault tolerance functions. This design greatly reduces data processing bottlenecks during network traffic.
High Power Efficiency with Digital Power Control
Digital CPU power controls work perfectly together to match digital power signal (SVID) requests from the CPU, with ultra-fast sensing and response efficiently delivering precision power. Accurate delivery reduces waste, and provides more stable voltage. P9D-V VR power efficiency reaches an impressive 90%.
Most Cost-Saving for Customers
The P9D-V is designed for readily-available chassis with a standard ATX form factor and is compatibile with desktop power supplies. Customers can upgrade to the new Denlow platform with just the P9D-V while keeping many existing components, thus protecting their investment. Meanwhile, the product is power saving with a low power-consuming Intel Xeon processor, and therefore requires lower thermal solution cost.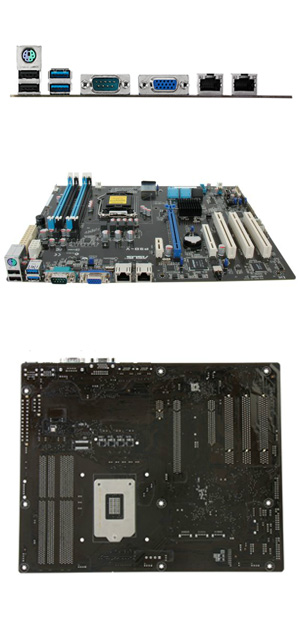 Advanced I/O Design
The ASUS P9D-V supports one PCI-E x16, Gen3 x16 link with professional VGA supported. Besides, the P9D-V is built to support up to four USB 3.0 ports. Built to connect easily with next generation components and peripherals, USB 3.0 transfers data 10X faster and is also backward compatible with USB 2.0.
Server Management: ASWM Enterprise
ASWM Enterprise software provides one-to-multiple centralized management, including BIOS flash, remote control, and power control, all through a colorful and informative graphical interface.
SATA DOM (Disk on Module) Ready
A SATA DOM is a flash drive simulating a hard disc which can be used without additional software or drivers. It is particularly helpful within embedded computing systems or thin clients. ASUS-exclusive design adds an onboard 4-pin power connector and USB header to make SATA DOM installation simple and easy.
Friendly Design for Front I/O, Front VGA
An accessible rear power button is reserved onboard for use as front panel ports when reversing the serverboard. An extra 15-pin VGA header features front-panel monitor connectivity, helping customers with greater flexibility. These designs provide flexible I/O integration for users to fit in various computing environments.